A Visual History of Aubrey O'Day's Sexiest Looks Through the Years
The reality vixen's affair with Donald Trump Jr. has thrust her into national headlines.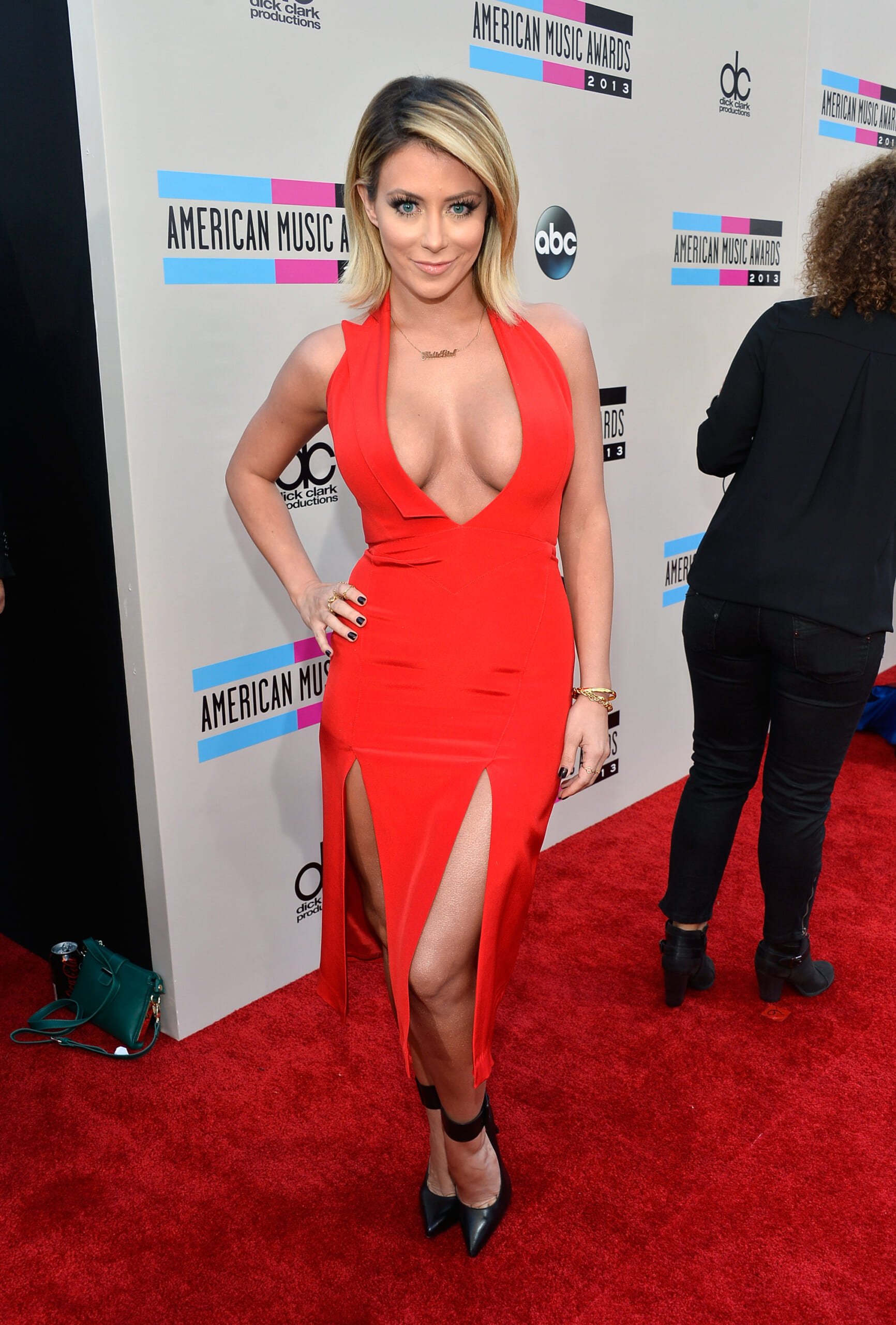 It's been nearly 15 years since we were first introduced to Aubrey O'Day as the breakout star of Sean "Diddy" Combs' MTV reality show Making the Band. 
The stunningly sexy singer/reality vixen hasn't missed a beat since—especially since bursting into national headlines thanks to an affair with Donald Trump Jr.
Between modeling, AIDS activism and television appearances on shows like The Celebrity Apprentice, the girl group star has still found time to maintain a successful music career with Danity Kane bandmate Shannon Bex in Dumblonde. 
And after reports surfaced about her romp with the president's son—while likely ended his marriage—while filming The Celebrity Apprentice back in 2011, scrutinizing ears started paying extra attention to her 2013 track, "DJT."
"You want to believe that everything with me was a lie? A fantasy? And you want to go back and live in the life that you had — have — forever?" O'Day sings, possibly to—you guessed it—DJT. Coincidence? 
Oh, and let's not forget about her eye-popping Maxim shoot: 
See her transformation through the years in the gallery above, then check out the hottest recent Instagram pics from the 34-year-old beauty:  
https://www.instagram.com/p/Bgbw1YPAI4whttps://www.instagram.com/p/BgM1S3Lg7b6https://www.instagram.com/p/BfeFCOBg2vjhttps://www.instagram.com/p/BfbfX0SARokhttps://www.instagram.com/p/BdVl-asFNkJhttps://www.instagram.com/p/BbGDRxFFY8Qhttps://www.instagram.com/p/BZZIn9DA6cghttps://www.instagram.com/p/BXa_LUJgLmIhttps://www.instagram.com/p/BNLXQXBh9Zbhttps://www.instagram.com/p/Bb2TtoVFuOy