Inside Supermodel Barbara Palvin's Stunning Maxim Cover Shoot
Get to know this breakout Hungarian beauty.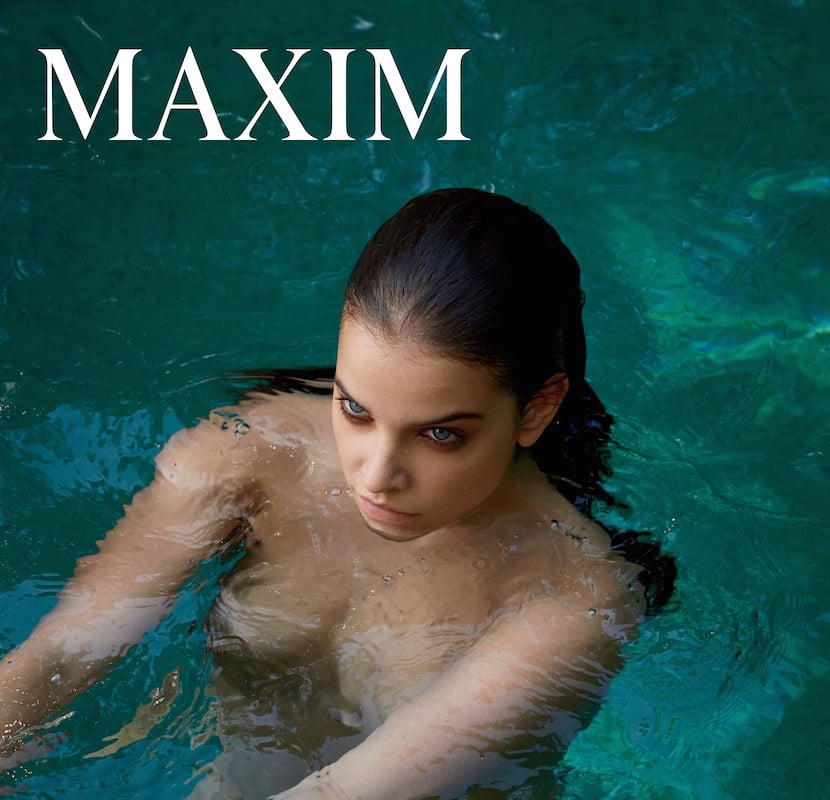 Wherever Barbara Palvin goes, there's a little dust storm of controversy. Back when she was a 19-year-old Victoria's Secret model, Selena Gomez fans blamed her for the singer's breakup with Justin Bieber after Palvin was spotted with him at a Broadway show. Palvin has since been linked to One Direction's Niall Horan; she's been seen partying with Ed Sheeran; and, since the Cannes Film Festival in 2016, she's been rumored to be dating Formula 1 racer Lewis Hamilton.
On the day I chatted with Palvin, who is at home in the countryside outside of Budapest, she laughed at her reputation as a man-eater—though the laughter was undercut by a clear note of annoyance. Days earlier, a British tabloid posted a picture of her sitting on a man's lap at an event for the Italian lingerie brand Intimissimi. "That's not Lewis Hamilton! Barbara Palvin gets cozy with mystery man," the headline gasped.
"Normally, I don't let it get to me," she tells me. The "mystery man" was, in fact, her Italian agent, a dear friend. "I actually hang out with a lot of guys, and whenever I hang out with a famous guy, I'm instantly dating them. So I just laugh it off." This time, though, Palvin said the comments crossed the line. "It was: 'Of course she's hitting on that guy. He's probably old and rich.' Oh bravo, Daily Mail !"
No, Palvin doesn't need to date rich men to belong to the jet set. "It drives me a little crazy that people would think that."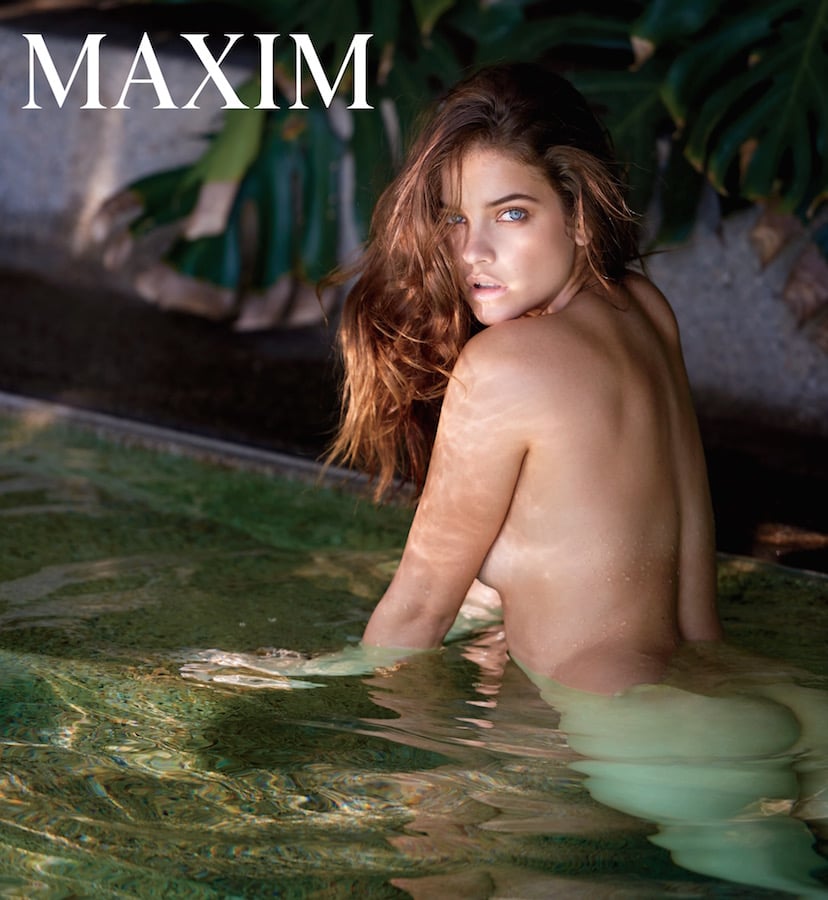 If you happen to be one of Barbara Palvin's 4.2 million Instagram followers, you might imagine that her days off are spent perfecting her enviable pout in a series of luxury hotel suites, flying in helicopters, or taking romantic trips by vaporetto across the Venice lagoon. 
Indeed, the 23-year-old model has had a particularly glamorous year: The Sports Illustrated Swimsuit issue's 2016 Rookie of the Year and face of Armani's Acqua di Gioia stunned on red carpets at the Venice Film Festival; she's shot a number of top secret campaigns and posed for L'Oréal Paris, where she's the beauty brand's youngest-ever spokesperson. But it's not all fast cars and lounging by the pool in Saint-Tropez.
Whenever she's not shoot-ing for international fashion magazines, Palvin returns to her roots in Europe. At home, she says, "I have a garden. We have fresh tomatoes and strawberries. People are different here.… People out in California, they grow up quicker. They have a lot of excess, and they have a lot more things than we do here in Hungary. There, they start doing makeup when they're 13, when we would still be out in the countryside making sausage."
Excuse me? Oh yes, says Palvin, brightening. "We make all these amazing sausages. When I was growing up, we would wake up at 4 a.m. and catch the animals. You see, this is the sort of thing I get myself in trouble for." But Palvin keeps going. In the Hungarian countryside, she adds, people wake up and do a shot of pálinka, a lip-curling fruit brandy. "It's very healthy for your digestion."
When I ask if she ascribes to other die-hard Hungarian customs, she returns to her native tongue and confers with her tight-knit family, who happen to be in the room. "I talk with them every day when I'm away. They're sitting here with me, so I have to say nice things."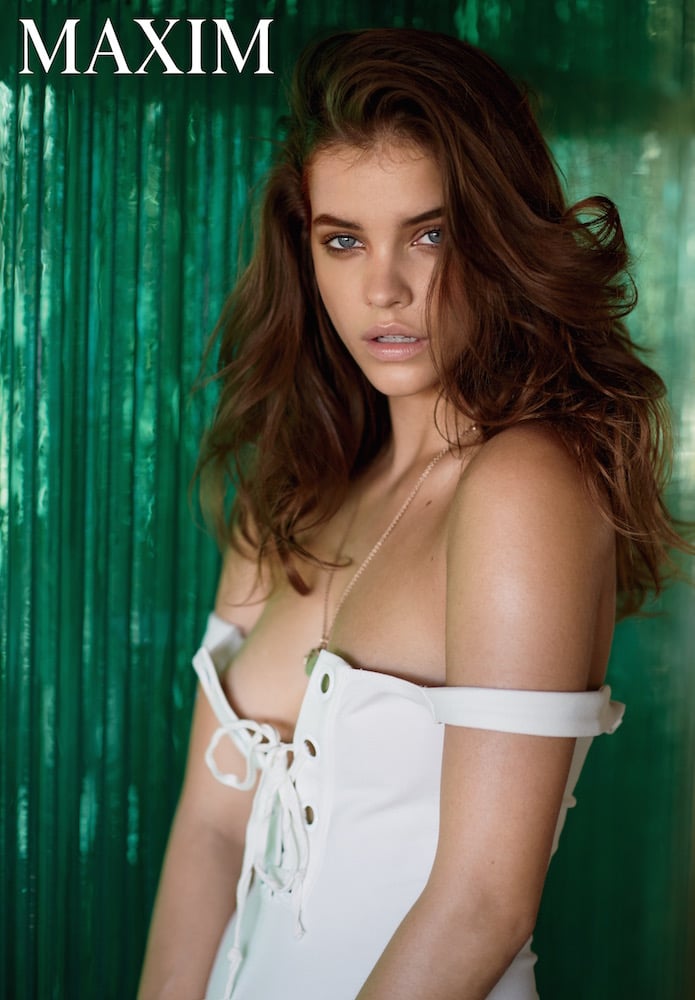 In just a few days, says Palvin, she'll jet off to meet a bigwig fashion person, and her management team has also suggested she put on the brakes. "I mean, they'll say 'Just be yourself,' but I can be too much. I don't try to impress people. Sometimes my jokes can be very harsh; I'm very sarcastic. I would joke about something disgusting, and my agent might be like, 'OK, maybe leave that behind for this one meeting. The burp-ing? Maybe don't do that.'"
It is perhaps because of Palvin's devil-may-care attitude that she has gravitated to other off-the-cuff beauties, like her good friend Stella Maxwell, who was once her roommate in New York. "There are a lot of competitive girls in the industry, so you just find the ones who share your mentality."
Competitive, perhaps not. But Palvin is no doubt ambitious. She'd love to land the cover of French Vogue and break into acting. "Something that is out of my comfort zone, because people see me as this innocent, doll-faced beauty. It's super weird to say that about myself, I know. But now my reputation is turning into 'Oh, she's sexy,' which is better. I want to play a psycho, something more challenging than just 'the girlfriend' part."
And when the glamour or the rumors all become a little too much, Palvin says that she curls up in her room for a siesta and watches some SpongeBob. "Is that weird? I mean, really, sometimes that's all I want to do." Incongruous maybe, but that's what this supermodel does best.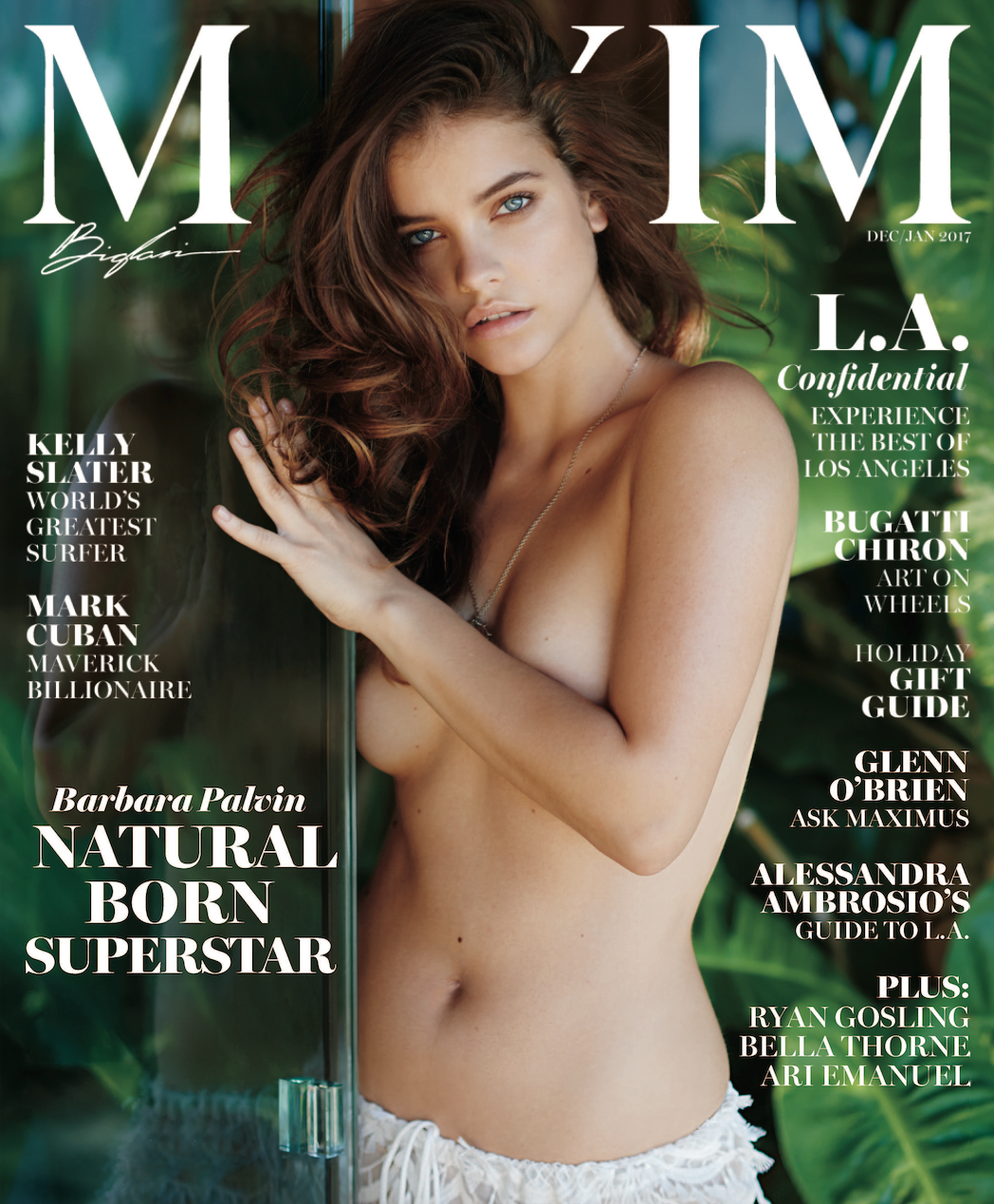 Don't forget to pick up Maxim's December/January issue, on newsstands November 29, and subscribe so you never miss an issue.