Bella Hadid Freed the Nipple at Victoria's Secret Fashion Show in China
The supermodel suffered a double nip slip on stage, but still looked as amazing as ever.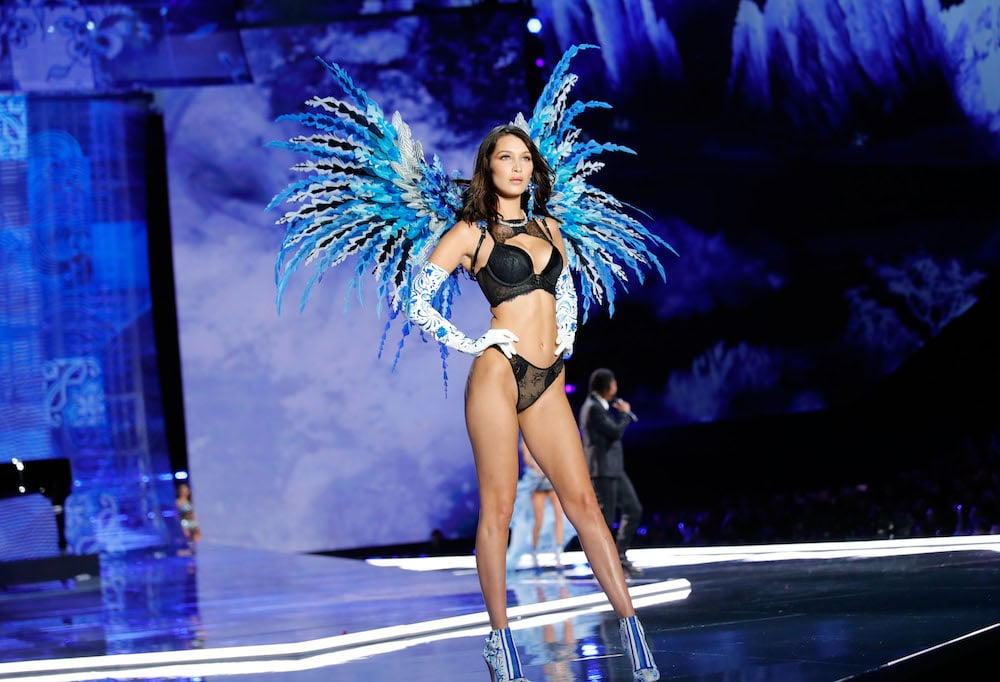 If communism were to suddenly crumble in China, let it be known that its foremost freedom fighter isn't a political insurrectionary. It's supermodel Bella Hadid.
During the 2017 Victoria's Secret Fashion Show in Shanghai, which was beset by a number of pre-show difficulties due to the meddling of the Chinese government, Bella Hadid pranced across the stage in a number of revealing outfits.
At one point during the Monday night show, Bella became so entranced by the musical stylings of performer Harry Styles, she busted a groove. This caused her bralette to inch down, faintly exposing her nipples before thousands.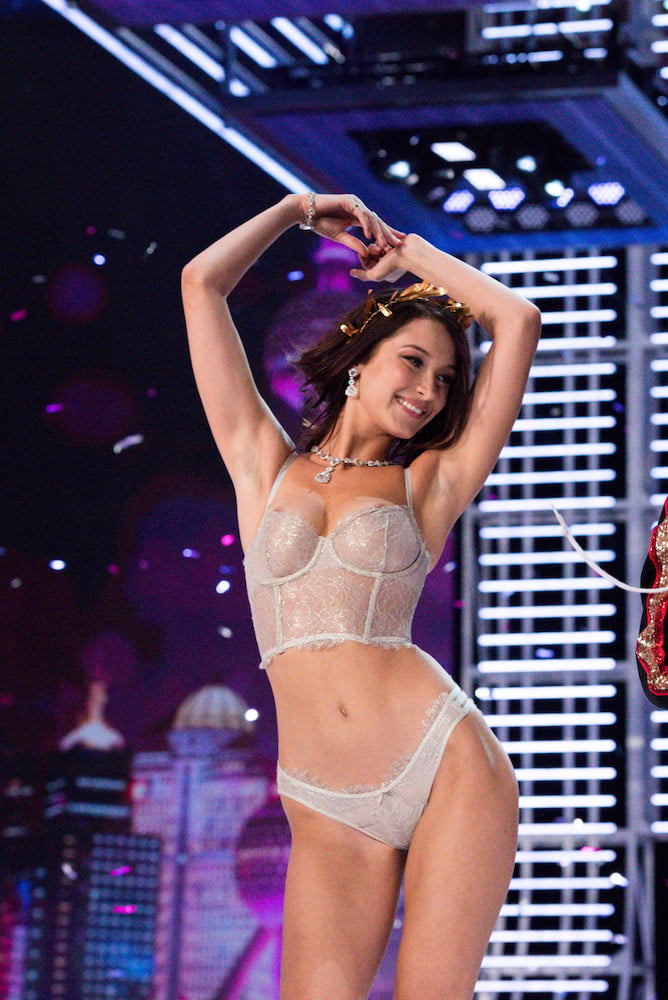 It may have been accidental, but Bella—in every sense of the hashtag—did #FreeTheNipple in Shanghai, which no amount of governmental censorship could obstruct. China has now seen what freedom looks like, and it's circular, tan and attached to Bella Hadid's breasts! 
Or maybe, Bella Hadid's nipples will cause a standoff between the U.S. and China, culminating in World War III. Let's all hope for the breast outcome possible…
Either way, the incident did not dampen Bella's spirits. After the show wrapped, she left an emotional post on Instagram, calling the night "a dream come true."
"This year felt like my first year all over again," Bella wrote. "Emotionally, physically, mentally, in my health I feel so much stronger in so many ways and I am so grateful to all who have supported me, believed in me and stood by me."
See some more highlights from her night, below.
https://www.instagram.com/p/BbwrIKEhU7Ohttps://www.instagram.com/p/Bbwq92ZhF5w