Bella Hadid Suffered Another Nip Slip, This Time at Paris Fashion Week
Her tops just won't stay on.
Whatever she does, Bella Hadid's tops just keep rebelling.
On Tuesday night of Paris Fashion Week, the younger Hadid sister and fan of "dope sneakers" walked the runway for the Alexandre Vauthier Spring/Summer 2018 Haute Couture Collection.
The 21 year old was an '80s-inspired vision in a black mini dress with a ruffled floor-length jacket/gown worn over. 
Look beyond the teal fabric and those sky-high stilettos, and you will see a nipple making a surprise appearance. 
Bella either did not notice or did not give a single hoot. Hats off to the badass beauty for keeping a brave face.
The Model of the Year suffered a double nip slip during the Victoria's Secret Fashion Show in Shanghai, when her breasts inched out of a white bralette.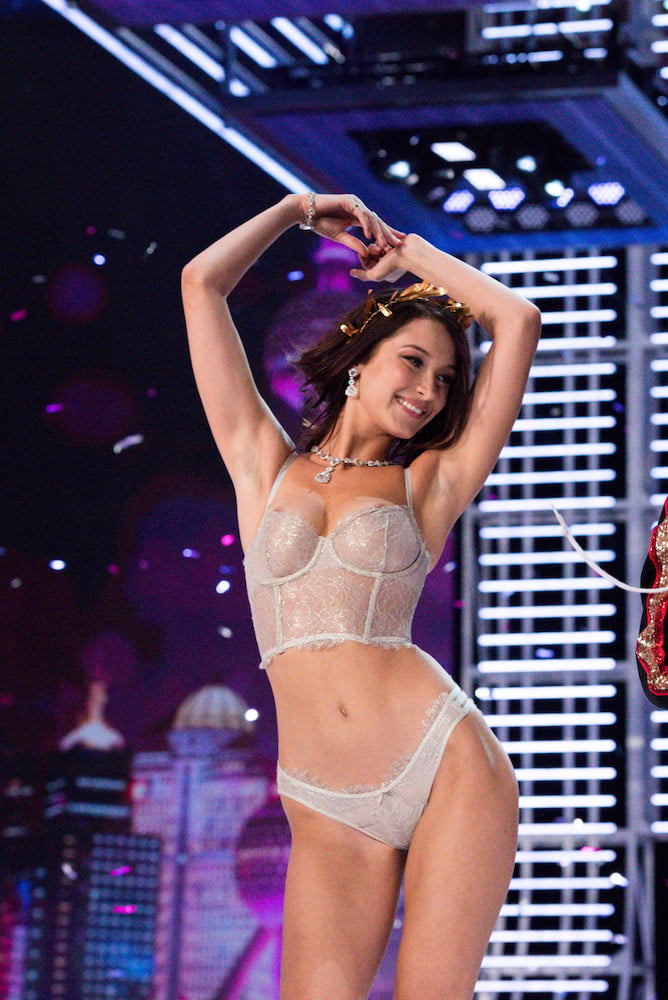 Older sister Gigi Hadid suffered a similar snafu on the Versace runway at Milan Fashion Show in 2016.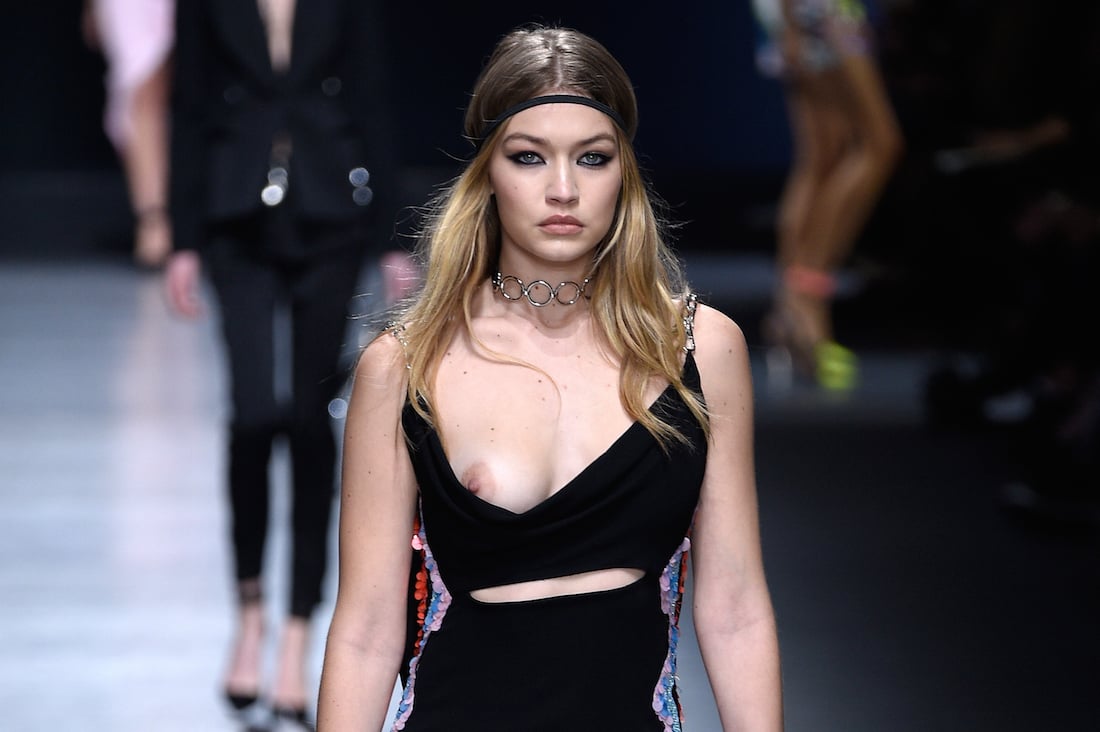 It is clear that the Hadid sisters' nipples and wearing tops are at odds and have reached an impasse.