Reigning 'Model of the Year' Bella Hadid Starts Out 2018 Strong With Sizzling New Photos
She's on fire.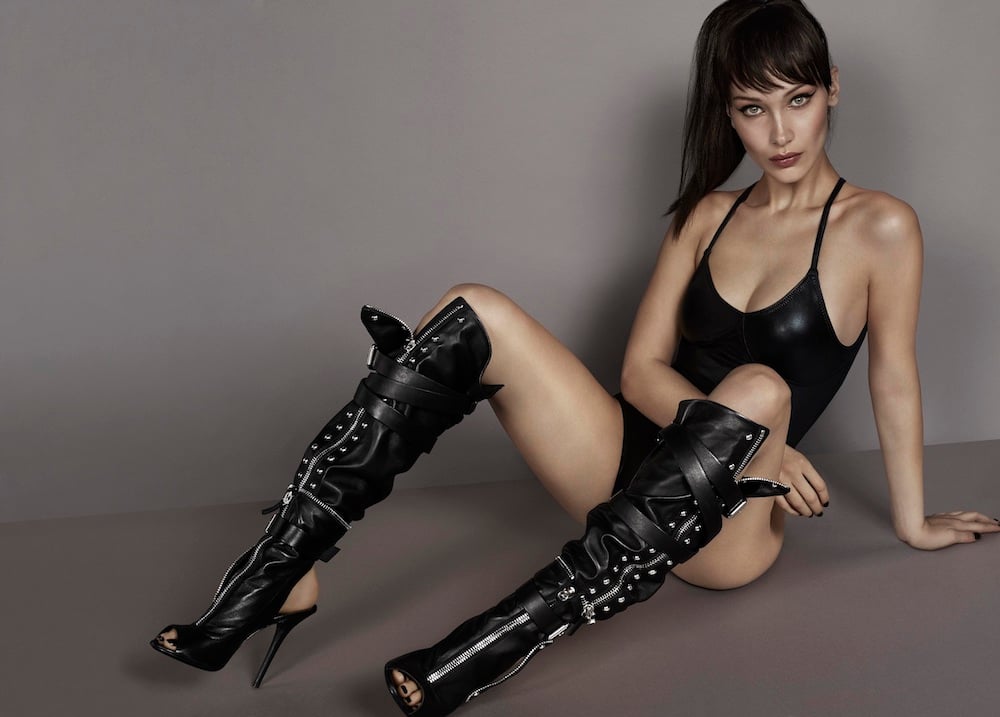 Bella Hadid's reign just won't let up. 
She cleaned up 2017 with a spot in the Victoria's Secret Fashion Show in Shanghai, a topless Bulgari campaign and a Reader's Choice for "Model of the Year" anointment by Models.com, among other crowning achievements.
Her domination of 2018 is imminent. Bella unveiled her first campaign of the New Year—Spring/Summer for upscale Italian designer Giuseppe Zanotti. Who else could rock a green neoprene stiletto but Bella?
The shots, taken by formidable photography duo Mert and Marcus, evoke a '90s vibe, proving unequivocally she is the second coming of Carla Bruni. 
She's also been on a posting spree on Instagram as of late, reminding us all of why she's the sixth most-followed supermodel on the 'gram.
We can't wait to see what Bella has in store for us this year.