5 Sorority Recruitment Videos You Have To See To Believe
Miss college yet?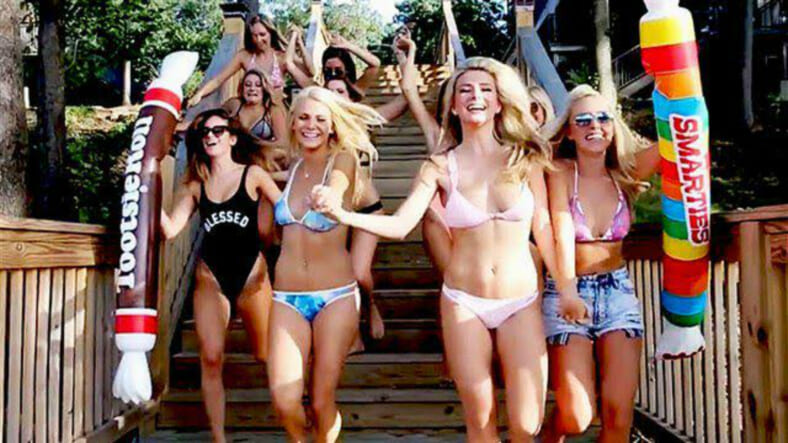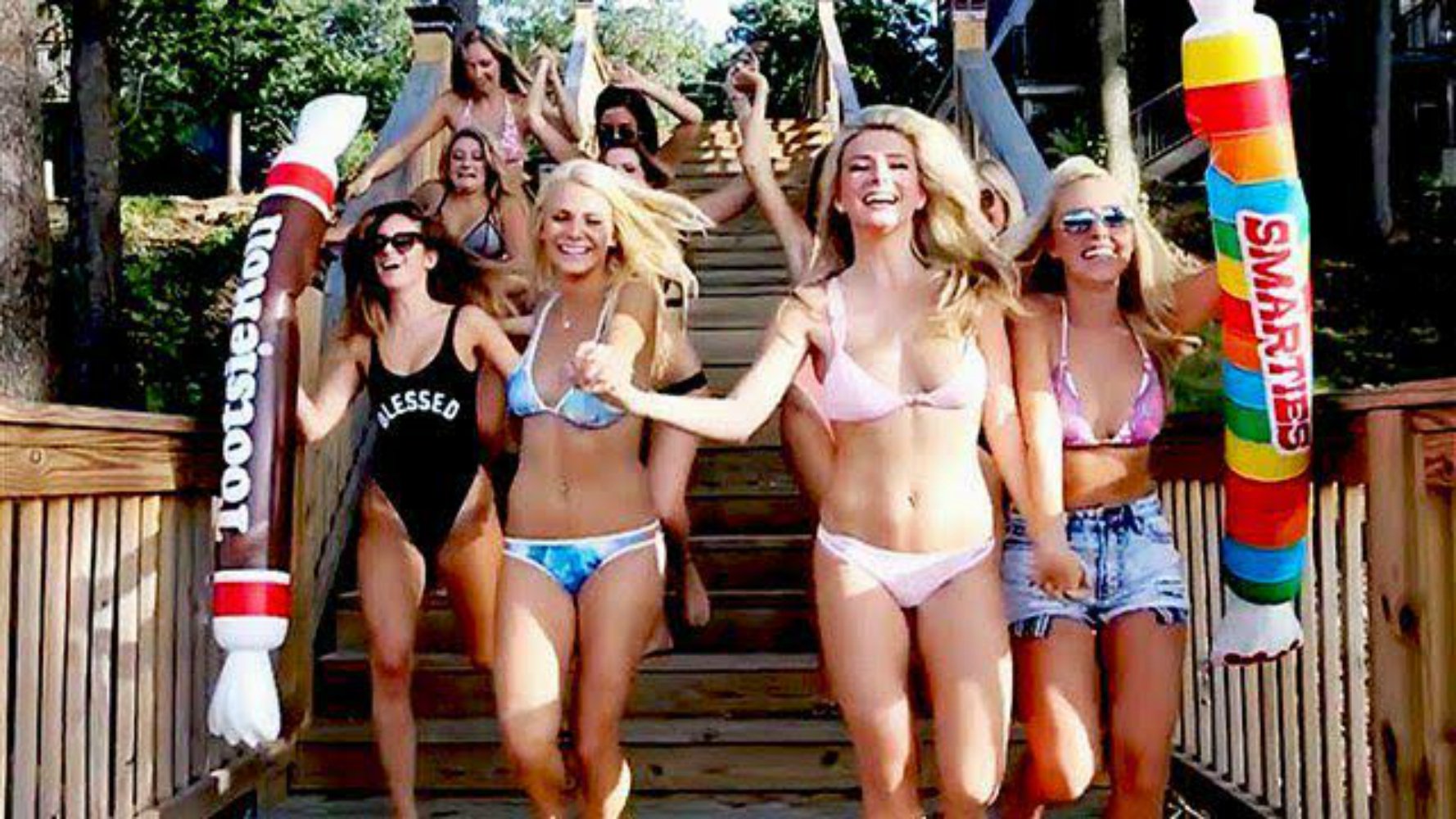 Remember that fantastic compilation of overproduced, big-budget, and totally hot sorority recruitment videos we compiled back in June? 
You know, the one where all those college girls were dancing around in bikinis and making hand gestures to pop music remixes? Yeah, that one. Good stuff, good stuff.
Well, if you enjoyed that, you're in luck, because you're about to feast your eyes on even more sorority beauties dancing in tiny outfits and hugging each other. Who knew there could be so many different variations of the same theme?
Behold, five of the greatest sorority recruitment videos to have ever found a home on the internet. You're welcome.
1. Kappa Kappa Gamma at UCLA
Featuring a girl blowing bubbles into the camera lens, another girl hugging a small white dog (iconic), and many girls trying their best to play basketball…in crop tops, short shorts, and tube socks.   
2. Kappa Alpha Theta at Penn State
Colored smoke? Check. Piggyback rides? Check. Cult-like white dresses? Check! Oh, and lots of gorgeous college girls. Boom. Instant sexy sorority recruitment video.  
3. Delta Gamma at Texas A&M
It's Texas, so obviously there are cowboy boots and country music, and if you love girls in (fake?) glasses, this is the recruitment video for you. 
4. Alpha Phi at USC
In this video, we see Alpha Phi girls wearing seriously tiny cheerleading uniforms on the football field, holding hands while rollerblading, and making hand gestures on a mountain top. Thanks for the tuition, mom and dad!
5. Alpha Phi at Arizona State University
Last but not least, the newly released 2016 recruitment video from the Alpha Phi squad over at Arizona State. With lots of titillating butt shots, bikinis. and an estimated price tag of over $200,000, this video highlights exactly what sororities are all about: Philanthropy.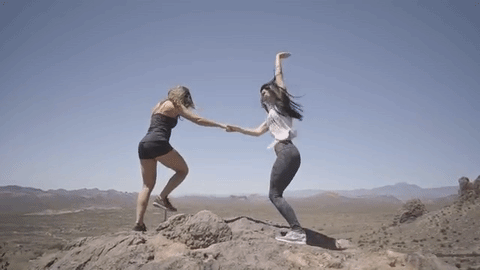 Have a nice day — and don't forget to study hard!