Watch This Lingerie-Clad Beauty Break Out Bunny Ears and Candy for Easter
Beats the heck out of sunrise service.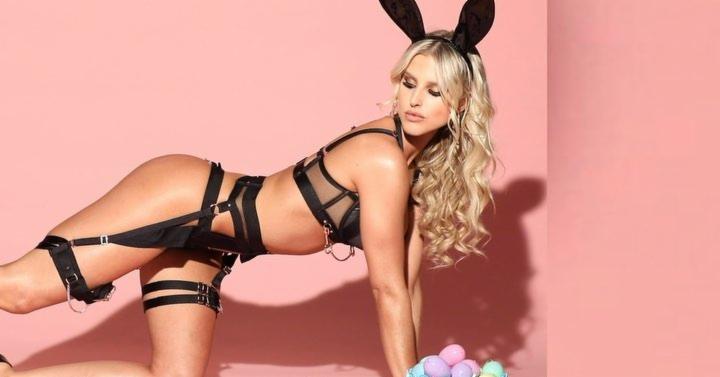 Instagram/@brennahblack
Nothing says Easter like candy, bunny ears and…black lingerie? 
We're certainly not complaining about the scanty attire worn by model Brennah Black in this special Paschal edition of EATS videos from director Chris Applebaum. 
The venerable beauty moves to The Ronettes' doo-wop classic "Be My Baby" as she picks through pastel-colored plastic eggs and seductively tastes seasonal treats. 
The entire trio is great, but our favorite moment is definitely Black's bunny impression at the end of part 2. 
Is it better than Applebaum and Eden Rambos' Easter-themed clips from last year? We'll let you decide after looking through more stunning shots from Black's Instagram feed.  
https://www.instagram.com/p/Bv7rfGBHY64
https://www.instagram.com/p/BkYW_9dlliNhttps://www.instagram.com/p/Be6T9F4lQDQ