See the Hottest Shots From This Year's Burning Man Festival
Instagram's finest were out in force at the debauched desert blowout.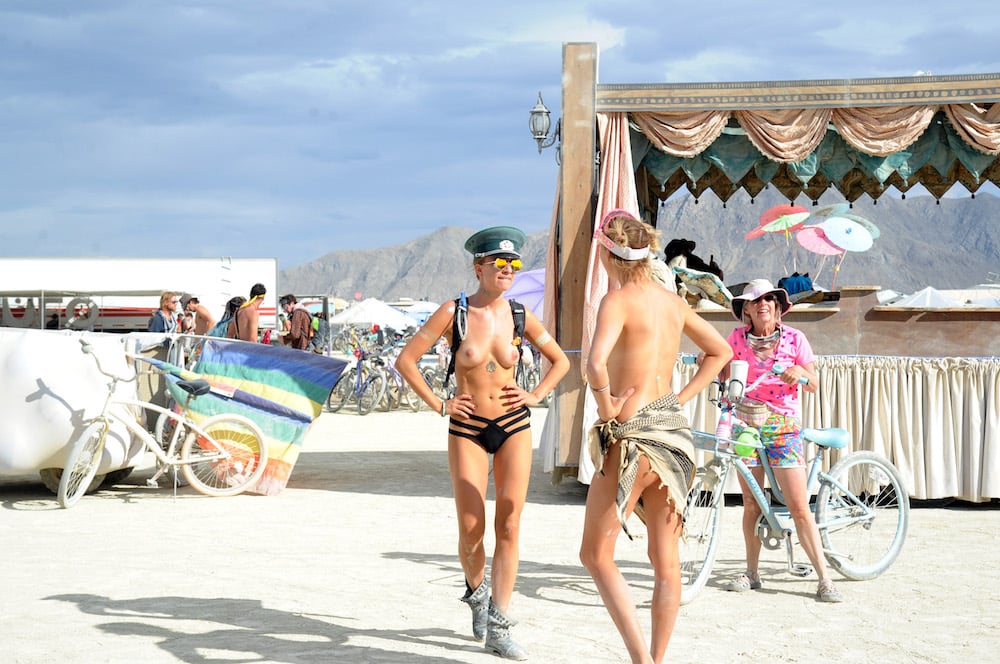 Burning Man 2016 was all about good music, positive energy, and models blasting off fiery Instagram shots of their barely-there festivalwear.
Social media's finest, from rising master of the medium Alexis Ren to Maxim cover model Sara Sampaio, hit the Black Rock Desert of Nevada in their choicest Burning Man accoutrement–string bikinis, sun and sand-shielding goggles, and some seriously creative accessories.
Check out some of the hottest shots below:
Alexis Ren
https://www.instagram.com/p/BJ-_58_Dik2https://www.instagram.com/p/BJzN7H4DrKD
Nina Agdal
https://www.instagram.com/p/BJ8cFcWh9xnhttps://www.instagram.com/p/BJ53JUBBY16
Sara Sampaio
https://www.instagram.com/p/BJ-ygj6AWfn
Jasmine Tookes
https://www.instagram.com/p/BKAHN4ZAPMp
Jacqueline MacInnes Wood
https://www.instagram.com/p/BJ8dTdqBfjG
Karlie Kloss & Cara Delevingne
https://www.instagram.com/p/BKBKBawAvwG
Tereza Bouchalova
https://www.instagram.com/p/BKBVURWh6vy
Meki Saldana
https://www.instagram.com/p/BJ9IjLcBkathttps://www.instagram.com/p/BJ_F1WihMVz
Angel Pai
https://www.instagram.com/p/BJ3zqvDBh-Vhttps://www.instagram.com/p/BKBGPm9hZgA
Nikkide Hoog
https://www.instagram.com/p/BKBN7Qthuq3https://www.instagram.com/p/BKBOLAKhPX8
Their looks were pretty hot. Almost as hot as: