'Butt Rip Jeans' Are the Latest Denim Craze We Can All Get Behind
They're a booty-full thing.
(Photo: PrettyLittleThing)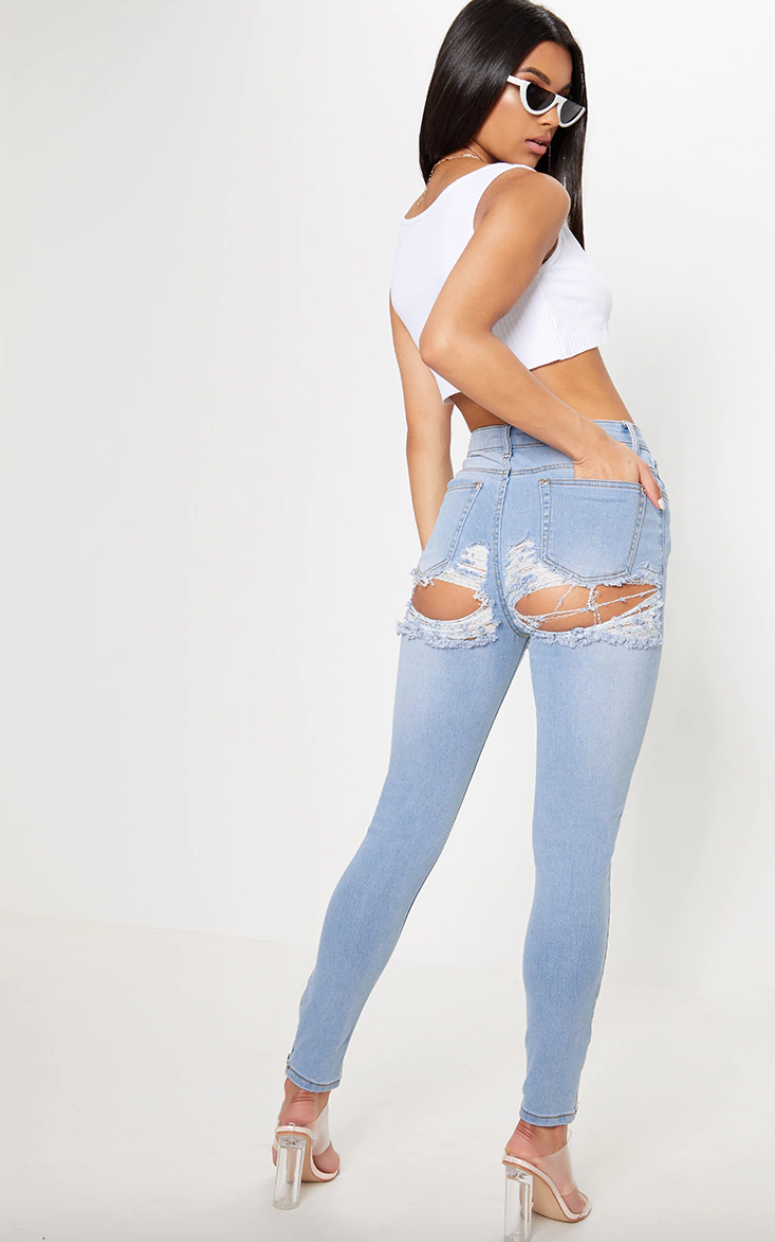 We generally don't support paying good money for clothes with holes in them, but we can definitely see the value of "butt-rip jeans."
Edgy clothing brand PrettyLittleThing has dropped in the U.K. what it calls "Distressed Bum Rip High Waisted Skinny Jeans."
Butt rip, bum rip… whatever you want to call it, they're intended to reveal one's butt cheeks, and that's a booty-ful thing.
"Flaunt some skin with these seriously on point skinny jeans," reads the product description, which also paints them as shockingly practical. 
"Style with your everyday pieces or dress them up for hitting the town with your besties."
Because nothing says "I'm having a great time with my girlfriends" quite like your ass hanging out.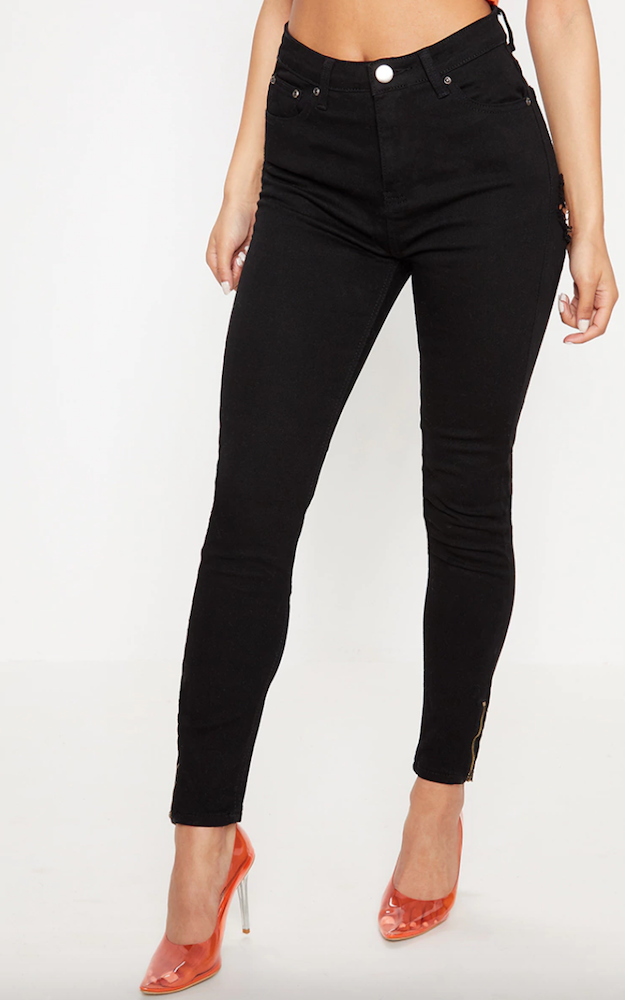 Available in either black or light wash, Distressed Bum Rip High Waisted Skinny Jeans go for just around $34.