Leonardo DiCaprio's 20-Year-Old Model Girlfriend Didn't Like 'The Revenant'
Camila Morrone also admits she gets dating advice from her mom's boyfriend, Al Pacino.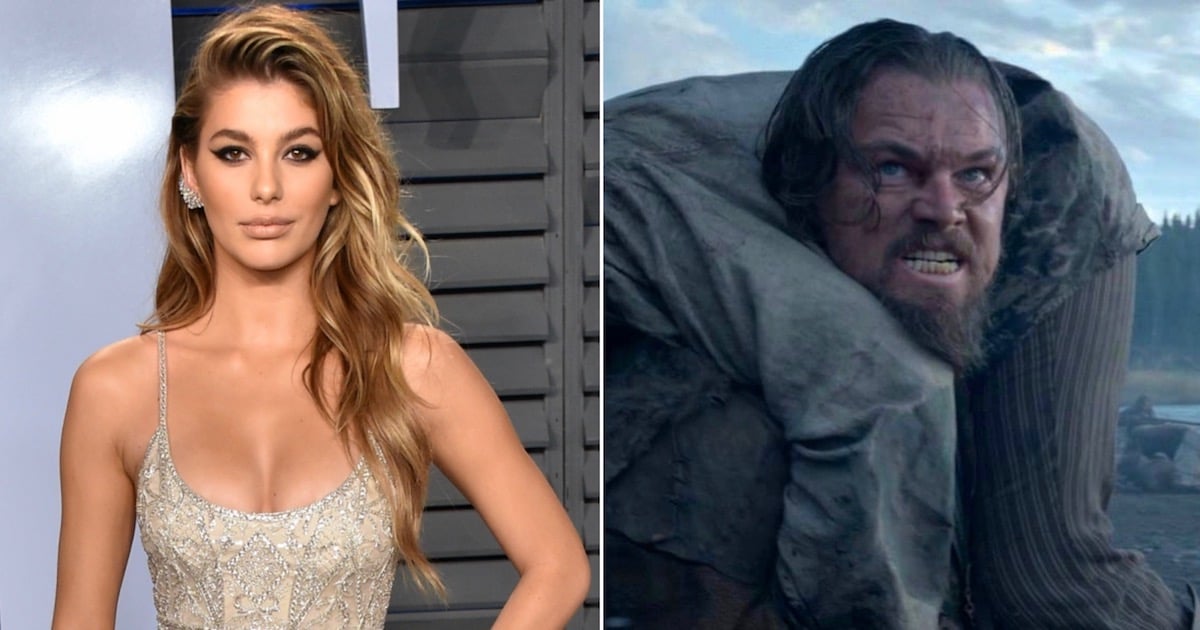 Before she was shacking up with Leonardo DiCaprio, Camila Morrone was just another smoking-hot Argentine model eagerly awaiting the release of The Revenant.
And like many young Leo stans hyped to see the role that would finally win their hero his first (real) Oscar, Camila was let down by the movie itself.
Page Six unearthed a review of the 2015 movie from her erstwhile lifestyle blog, where she admitted she was a fan of Leo's before dating him.
"I had been dying to watch The Revenant ever since the trailer came out a few months ago. I'm a huge Leo and Tom Hardy fan. The first time I noticed Tom Hardy's acting was in Mad Max. I know, pathetic. Revenant was overly hyped up, and by the time I saw it, I wasn't too impressed. Maybe it throws your judgement off when people speak so highly about it something. Leo and Tom Hardy's acting was beyond amazing. This may be the year Leonardo DiCaprio finally wins an Oscar!"
Uh ohh! Insulting his work is likely a bigger deal-breaker for Leo than turning 25. At least she was right that the movie indeed won Leo the Oscar!
Her propensity for dating Hollywood hotshots runs in the family. Camila's 38-year-old mother Lucile actually dates Al Pacino (77).
She even told James Corden about how she goes to Al for acting advice.
Check out some of the film critic's hottest Instagram shots, right here:
https://www.instagram.com/p/BIfij7nBi9Hhttps://www.instagram.com/p/BfzhlTslv-vhttps://www.instagram.com/p/BYyVmfXF_wRhttps://www.instagram.com/p/BWBmcMgFNpqhttps://www.instagram.com/p/BRtlkZmFoB2https://www.instagram.com/p/BO5Lo9VgSvGhttps://www.instagram.com/p/BO5Ll1WgHtyhttps://www.instagram.com/p/BOiRhGih_tV