Carmen Electra Is Suing a Strip Club Over This Racy Instagram Photo
We can totally understand why.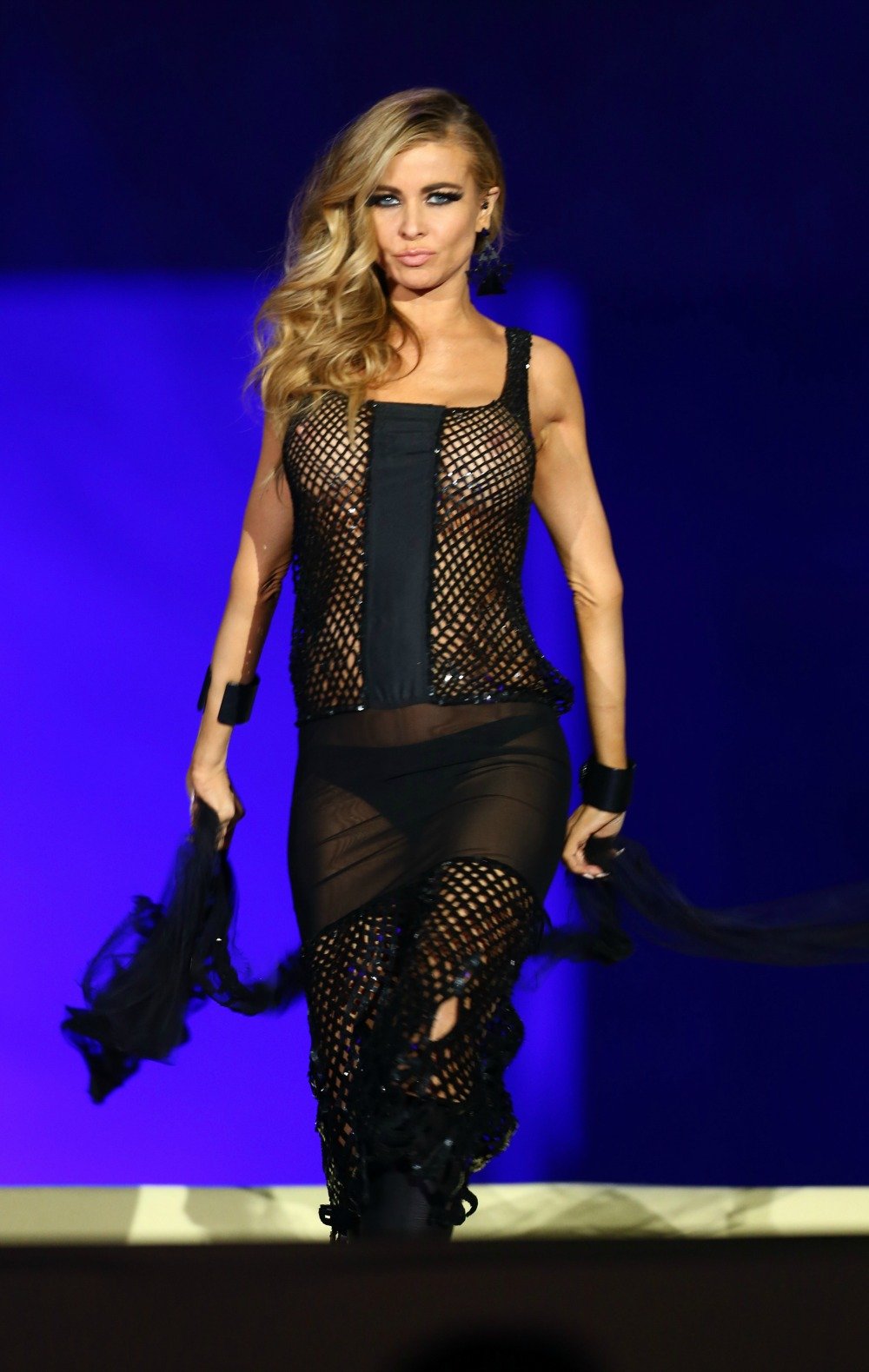 Sorry fellas, but you will never, ever see Carmen Electra on stage at a strip club — and the gorgeous actress and model is willing to take you to court as a reminder.

The New York Daily News reports that Electra has filed a federal lawsuit against a New York strip club for using a photo of the actress on the gentleman's club's Instagram account.

The photo, posted by strip club La Oficina Bar almost three years ago, shows Electra in a bikini, pressing herself against a stripper pole. The caption reads: "Looking good."
" tml-render-layout="inline
The Daily News reports that Electra is seeking a settlement of at least $75,000 for "trademark infringement and defamation, plus punitive damages."

The suit alleges that the image in question "shows Electra in a sexually suggestive outfit and was intentionally altered to make it appear that Electra was either a stripper working at La Oficina, or endorsed the club," according to the Daily News. 

After perusing La Oficina's Instagram account, we can't say we blame Electra for flipping out over this photo. After all, the regulars at this establishment aren't even close to in the same league as the stunning lady, and the implication that she might strip down at the drop of a hat isn't a pretty one. As much as we'd love to see Electra strut her stuff on a different kind of runway than she normally graces, we respect her desire to maintain the classy, gorgeous image she's cultivated over her decades in the spotlight.

Good luck, Carmen. We're rooting for you.