Mia Khalifa Just Keeps Destroying Ole Miss QB Chad Kelly
Someone check the guy for head trauma.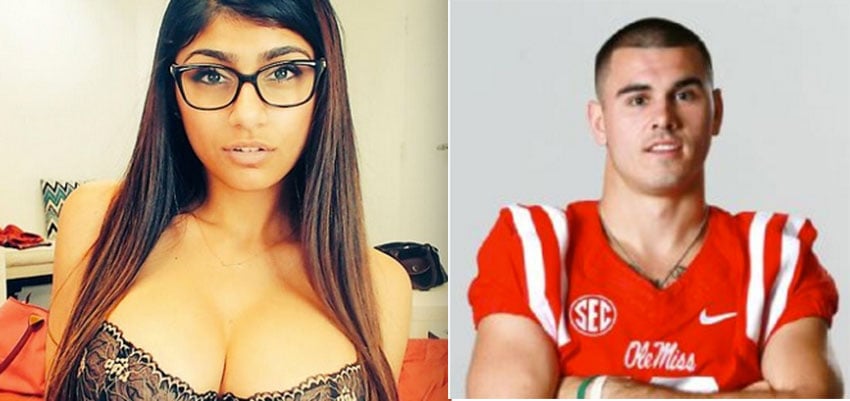 Ole Miss quarterback Chad Kelly can't seem to take a hint. Or a total shutdown in a very public manner, for that matter. Just when we thought too-smart-for-him Florida State fan and former adult actress Mia Khalifa had completely shut the guy down in September, he's come back for more—even after she'd already raked him over the coals a second time.
Kelly apparently slid back onto Twitter—his earlier embarrassment after Khalifa called out his creeping had led to him keeping a very low profile online—and once again into Khalifa's DMs. 
To try private messaging the woman who'd already humiliated you once was a bad enough idea—Kelly doubled down with asking for some Facetime action. As you might expect, none of this went down well.
It was one tweet and a screengrab, but we suspect it was more than enough. 
Kelly is a strong quarterback who likely has a killer career in the NFL ahead of him—unless shenanigans like this lead scouts to call his intelligence into question. For his sake, let's hope he doesn't try again.
Let's also hope Mia Khalifa charged that critically low battery after she tweeted Kelly's latest humiliation.