Meet Chase Carter, Maxim's November/December Cover Girl
Check out our exclusive photos of the Bahamian beauty here.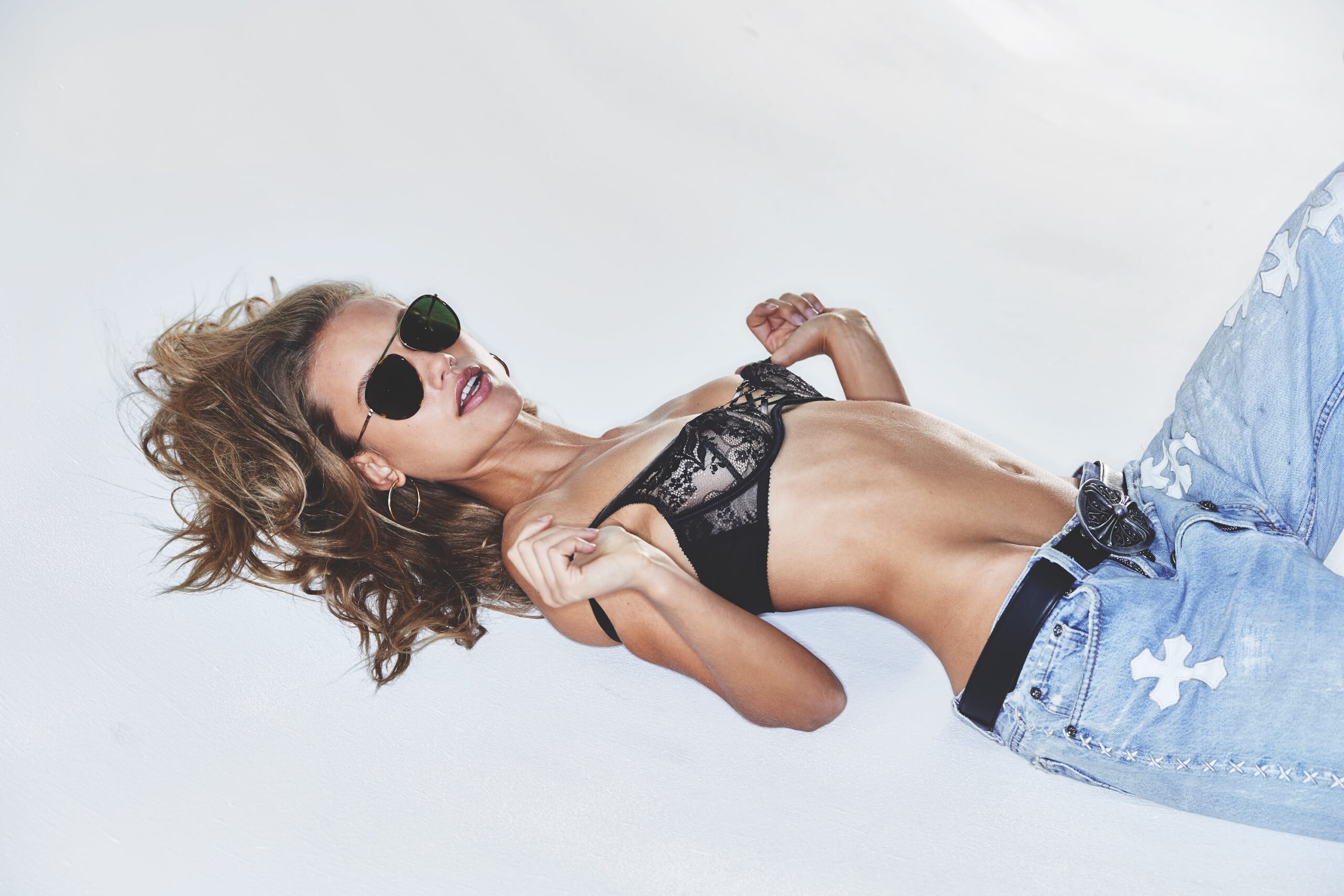 (Photo: Gilles Bensimon)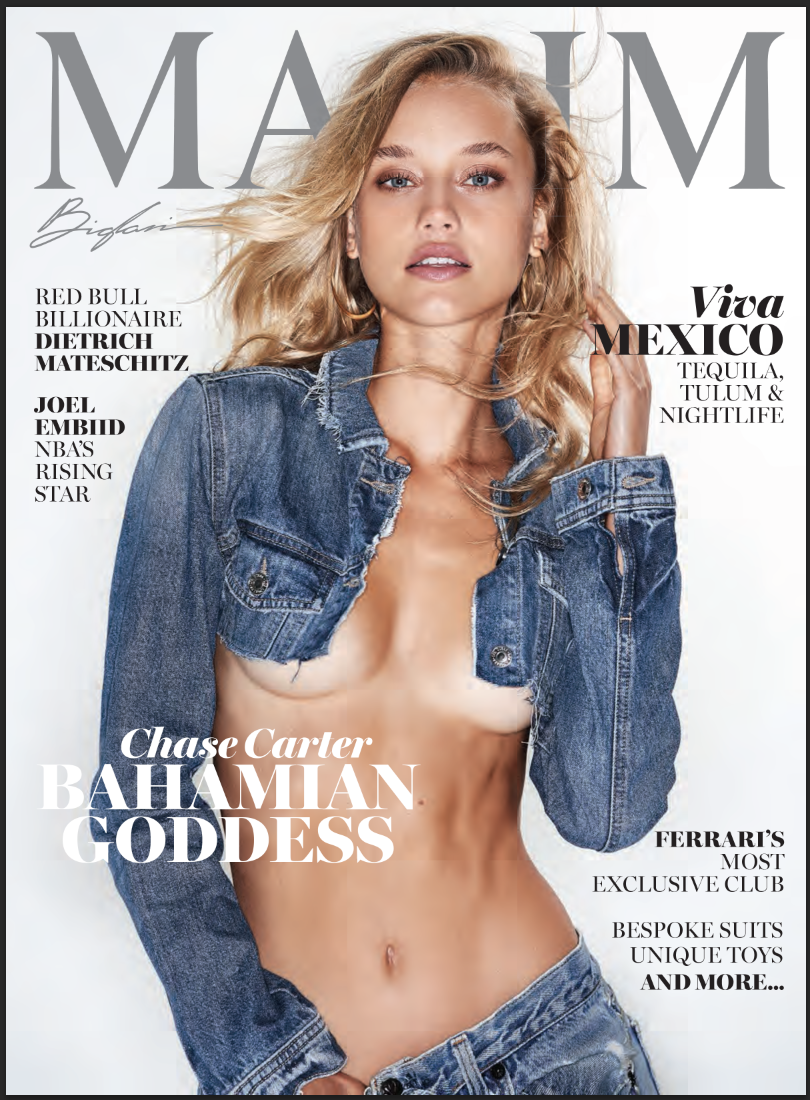 Chase Carter, the 21-year-old model with pool-blue eyes, golden hair, and a baby face, muses, "I think it was all the wake surfing I did," by way of explaining the hoarse voice she came home with from a trip to Sardinia for a UNICEF gala. We're speaking by phone on a late summer afternoon. 
"And not showering after I got out of the ocean and keeping my swimsuit on all day—the stuff that your parents tell you to stay away from when you're a kid and you don't listen to them."
Such are the common workplace hazards for the Bahamian beauty, who is now based in New York City but spends much of her year on white-sand beaches the world over. "It's so funny. I don't recall going to the beach until I moved to New York," Carter says, realizing the irony in light of having grown up in the Bahamas. 
"I don't think I was ever a beach girl, but I've turned into one." She has modeled for an impressive array of clients, including Victoria's Secret Pink, Maybelline New York, Urban Outfitters, and Good American, Khloé Kardashian and Emma Grede's size-inclusive denim and activewear brand. Still, her sunny beauty and athletic physique have proven particularly well suited for swimsuit editorials and campaigns.
Carter occasionally sniffles throughout our phone call, but signs of her lingering cold dissipate whenever she discusses the greatest ambition she has beyond modeling: becoming a television host. "I just love talking, and I love the nonscripted part of TV," she says in her usual ebullient manner. "My family business back home is actually radio and TV broadcasting, but now I've finally decided, Yep—that is what I want to do."
At the 2018 Swimsuit Issue launch party, Carter cohosted the red carpet alongside television personality Jeremy Parsons, even when she could have been celebrating. More recently, she hosted a segment for E! at the Oscars. It has been an exciting foray into the field, although her dream is to have her own sports-themed or other talk show.
"As soon as I get up, no pun intended, I watch [ESPN's] Get Up!, and I watch Stephen A. Smith, because his opinions are so outrageous and unfil- tered," she says. "I watch every game I can. My main interests are basketball and football, and I'm getting more interested in baseball now." Rumors of a romance with New York Yankees outfielder Giancarlo Stanton have been swirling in the tabloids, but when asked, she responds with a coy "I'm not commenting.""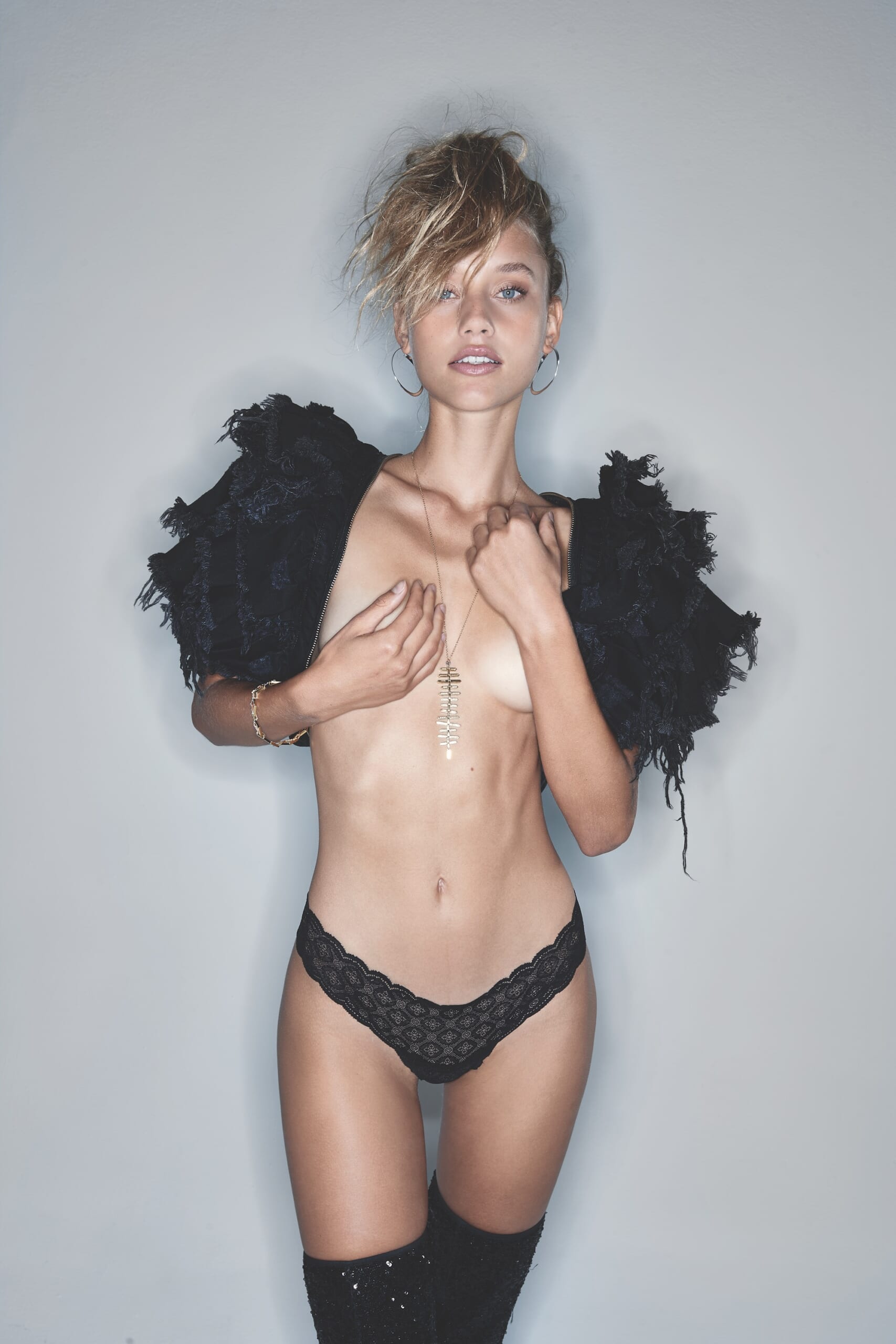 She is an open book about all other matters, however. Here, rising model Chase Carter tells Maxim about her childhood in the Bahamas, her early love of sports, her whirlwind modeling career, and what's next for the ambitious beauty.
What was it like to grow up in the Bahamas?
It's really close-knit, and I thought that was how the whole world worked. Everyone's your cousin, or everyone is a relative of some sort. You go to the grocery store and you bump into all of your friends' parents. It's also very slow-paced, which was interesting for me because I'm a pretty high-strung individual. When I got to be around eight or 10, my mom said I was ready to get out of the house.
Were you always active in sports?
I played every single sport for my high school, but that is such a Bahamian thing, because there are not enough kids. They start bribing you and saying, "You don't have to show up to practice or do that assignment today if you play the game." I was on every national sports team, too, because of the lack of children. I was the number one javelin thrower in the Bahamas— because I was the only one.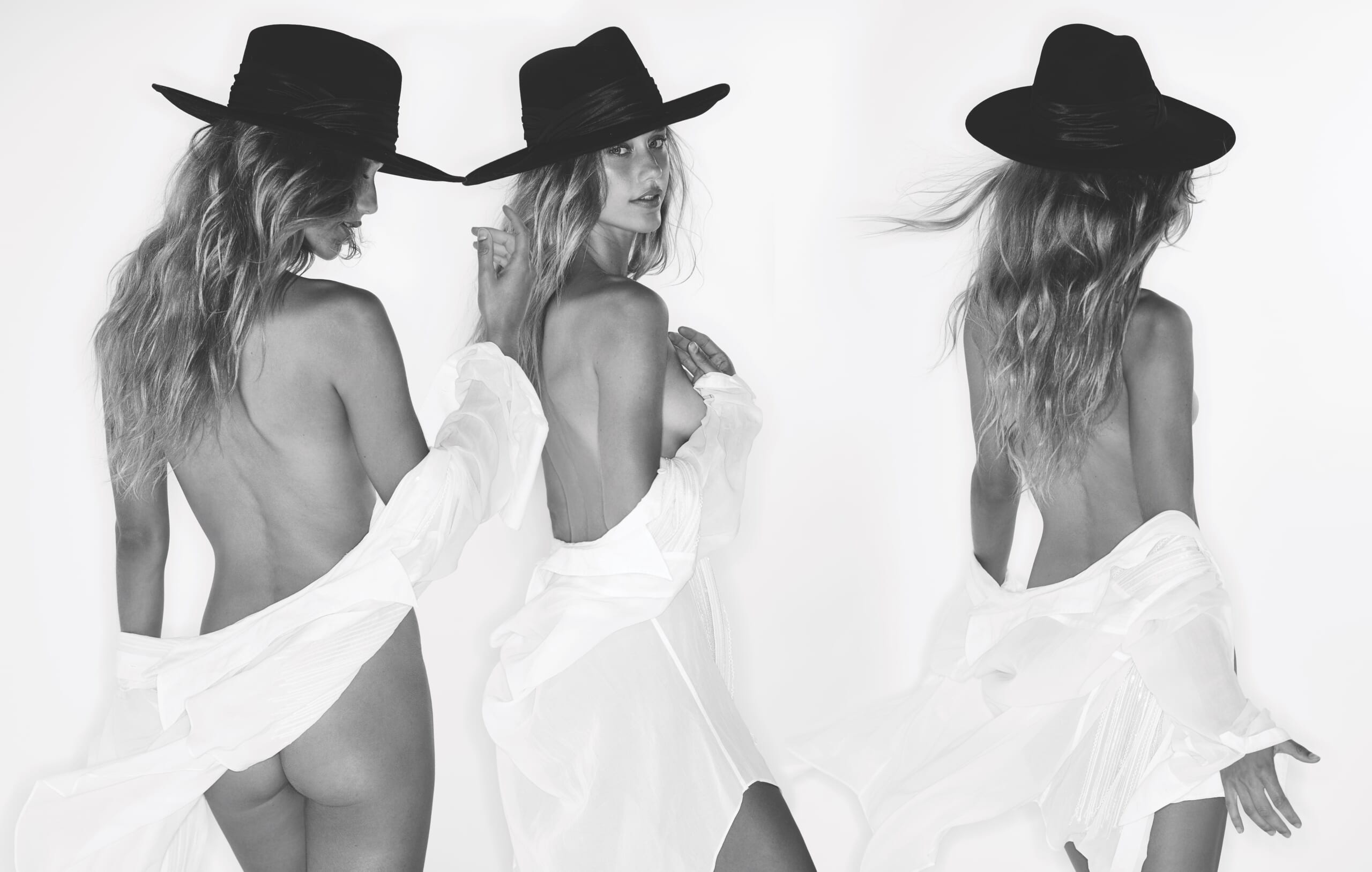 How did modeling enter the picture?
We were in Sydney, Australia, in the airport, and I FaceTimed my friend from the Bahamas because I had missed three days of orientation for high school. I guess I was talking a lot about the Bahamas in the conversation, and this agent-looking woman came up to me and said, "I have a model shooting in the Bahamas. Are you on the same shoot?" I said, "What? Excuse me? No; I don't model. I'm really into sports. I'm gonna go to college; I'm gonna get a scholarship."
She and my mom started talking for a couple of hours, and she said, "This is fantastic. I'll set up five meetings with agencies in New York. When is your break off from school?" So we got back to the Bahamas, and my dad said, "This is a scam. You can't just see someone in an airport and then fly to New York." And my mom said, "We're doing it."
When did you trade sports for modeling?
I started making money the summer when I was 16 years old. I remember going to Chicago for Seventeen magazine, and Miami for Ralph Lauren. I got to travel by myself, and I got to be independent and out of the house like I always wanted.
I always said to myself, "I'll go back to school," because I missed the routine and playing sports. I would keep up with my team and asked if I could still play games even though I was doing online school. Two years after I graduated, I saw that all my friends were doing was drink- ing and partying, and I said, "I'm fine here. I can live in New York and do whatever I want and not have to depend on my parents for financial support and be my own person."
How did being an athlete prepare you for modeling?
The competitiveness. I've never looked at other girls and gotten competitive. I get competitive with myself. I say, "Chase, why do you think you didn't get that?" or "What can I do differently?" When I have my mind set on something, it's really hard to get it off that thing.
What would be your dream TV hosting job?
LeBron James has this show on [his website] Uninterrupted, and he interviews athletes about the grind and how they became these super- star athletes—the before rather than the during. Hosting my own TV show like that would be fantastic, just like LeBron James, my favorite athlete in the world, is doing.
Who else do you admire?
This is going to sound funny, but Kevin Hart. He's a yes-man. He does anything he can get himself into. The guy doesn't sleep, and I really look up to him for that. If he can have all that energy, then so can I. I look up to Tyra Banks and Heidi Klum because they transitioned into what I want to transition into. They are their own confident, beautiful women, and they've made careers out of their voices.
Lastly, what is the best advice someone has given you?
A friend of mine said to me, "If it were easy, then everyone would be doing it." I've lived my days of hard workouts and traveling through that.
To see all of Chase Carter's stunning photos, pick up Maxim's November/December issue, on sale October 19. Subscribe here!