Watch Chrissy Teigen Bare It All in This Steamy Behind-the-Scenes Video From Zanzibar
Good Lord.
Image: YouTube/Sports Illustrated Swimsuit
Chrissy Teigen is hotter than ever in this never-before-seen  clip from her shoot in East Africa's Zanzibar islands. 
The frequent Sports Illustrated Swimsuit model donned one of her most daring looks to date in a Swarovski crystal bikini bottom.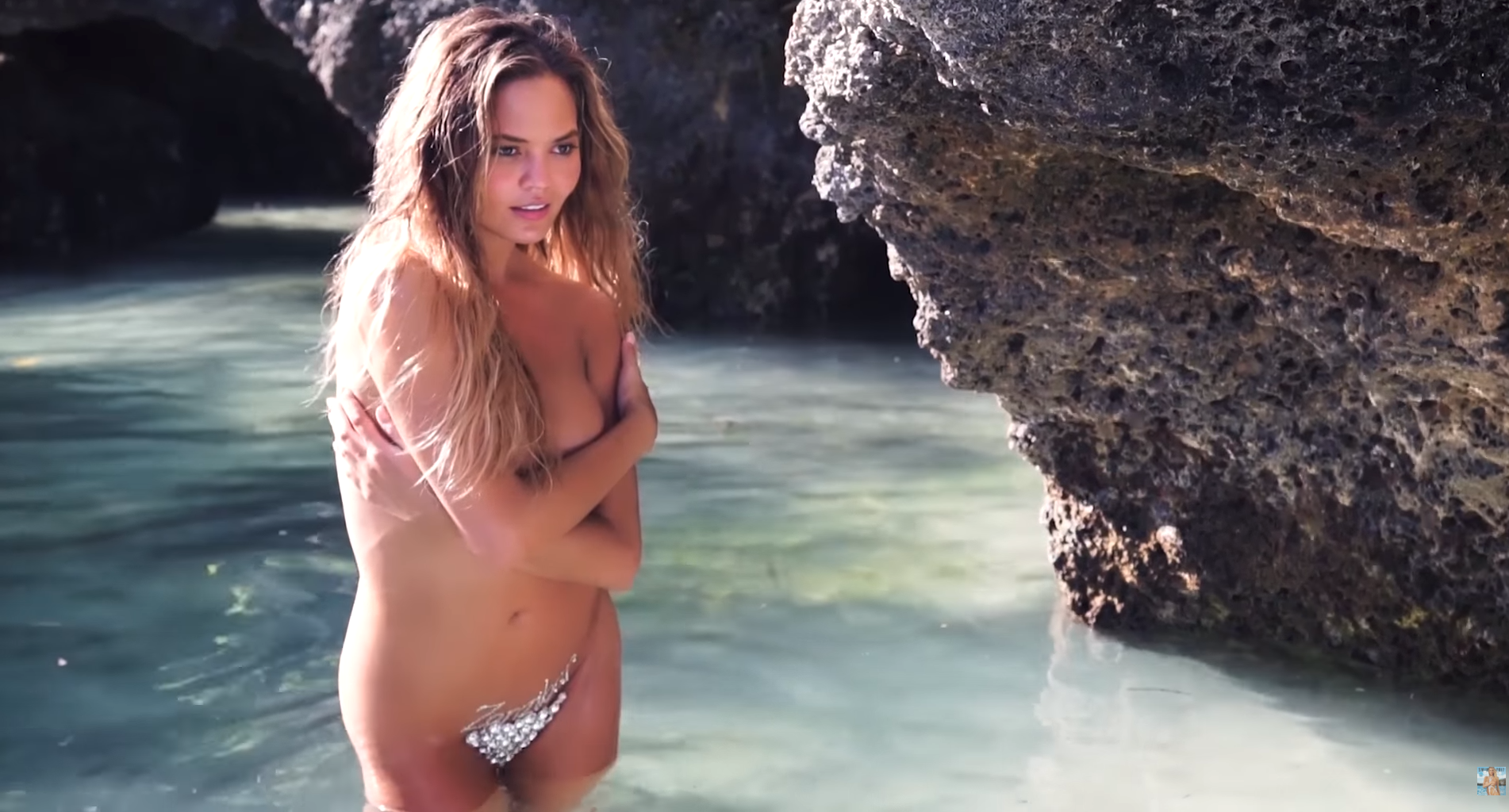 "My suit was made up of these beautiful Swarovski crystals that Joanna had shaped to fit my hoo-ha into this tiny little bikini patch," she explained in classic Chrissy style. 
As always, she looked fantastic in a variety of other barely-there beach wear. 
It's hard to believe she and John Legend welcomed their daughter into the world just last year. Can you say "hot mama?"
https://www.instagram.com/p/BbFNe9LFnFMhttps://www.instagram.com/p/BacZ8w0F6Xehttps://www.instagram.com/p/BaIjpSyl9gPhttps://www.instagram.com/p/BW9WBvWl-im