Exclusive Pics: Sexy-as-Ever Christina Milian Tells Us All About Her Sizzling New Shoot
"I have always exuded sexuality naturally."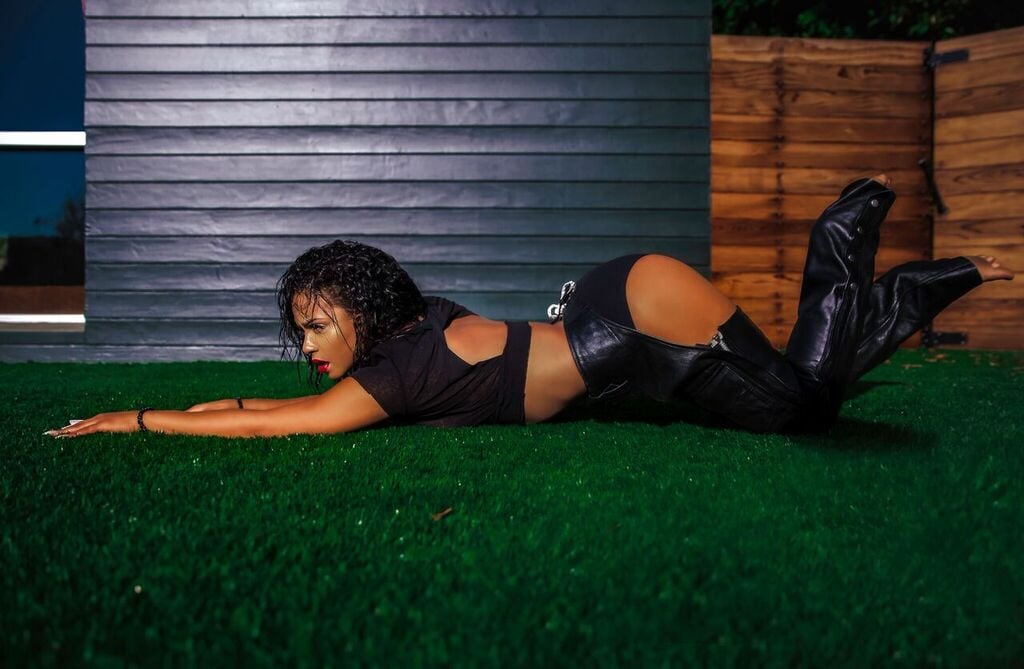 Flashback to 2006, when Christina Milian was topping charts with her single "Say I" and popping up in big studio flicks left and right, like the horror film Pulse.
These days, Milian is less R&B ingenue and more fully-grown bombshell icon. For one, the 35-year-old singer/actress is now a mother, to a daughter named Violet. She had a relationship with Lil' Wayne and even led her own E! channel reality series for a bit, Christina Milian Turned Up. 
For now, Milian is back in the studio recording another album and working on a variety of TV projects. She's also seriously heating up photo shoots, as laid bare by these exclusive shots from photographer Jennyy Vi.
We got the exclusive scoop.
How was the shoot with Jennyy Vi?
The photo shoot was on a HOT HOT day, and I wanted to really bring the heat.
" tml-render-layout="inline
You certainly did. What helps you feel sexy in front of the camera?
Great hair and makeup and loving the the wardrobe.
" tml-render-layout="inline
Does being a mother make you apprehensive about posing for skin-baring photo shoots?
Yes and no. I have always exuded sexuality naturally through my Cuban roots, but I am proud of my body and I feel comfortable in my own skin and always want my daughter to be comfortable in her own skin as well..
" tml-render-layout="inline
Good outlook. Do you feel sexier with age?
Absolutely! I definitely feel more curvalicious! As you grow older the knowledge you gain becomes pivotal to how you feel about yourself. Getting my fitness on, drinking a lot of water and having a strong sense of self make me feel even sexier as I get older.
" tml-render-layout="inline
Are you single or dating at the moment? What do you look for?
I am dating! I am trying to date a different person than who I have in the past.
I love a confident, family-oriented man that is fun and spontaneous. It's also important to have someone in my life who is supportive and that gives as much attention to my life as I give to his.
" tml-render-layout="inline
What's coming up next in your music career? What's inspiring you?
I have been in the studio, and I am working on new records. I have also been working on my DJ skills. I am definitely inspired by life. Currently I am loving Julia Michaels, Migos, Drake and 6Lack.
" tml-render-layout="inline
What's coming up next in your acting career?
Superhuman was just announced and that's airing this Summer on Fox. I am also writing a new project.
" tml-render-layout="inline
How did you react when E! did not pick up Christina Milian Turned Up for a third season?
My family and I were bummed but I know that when one door closes, another one opens.
" tml-render-layout="inline