These Gorgeous Models Posed with a Python and a Doberman In Racy New Lingerie Shoot
The smoldering shots will unleash your wild side…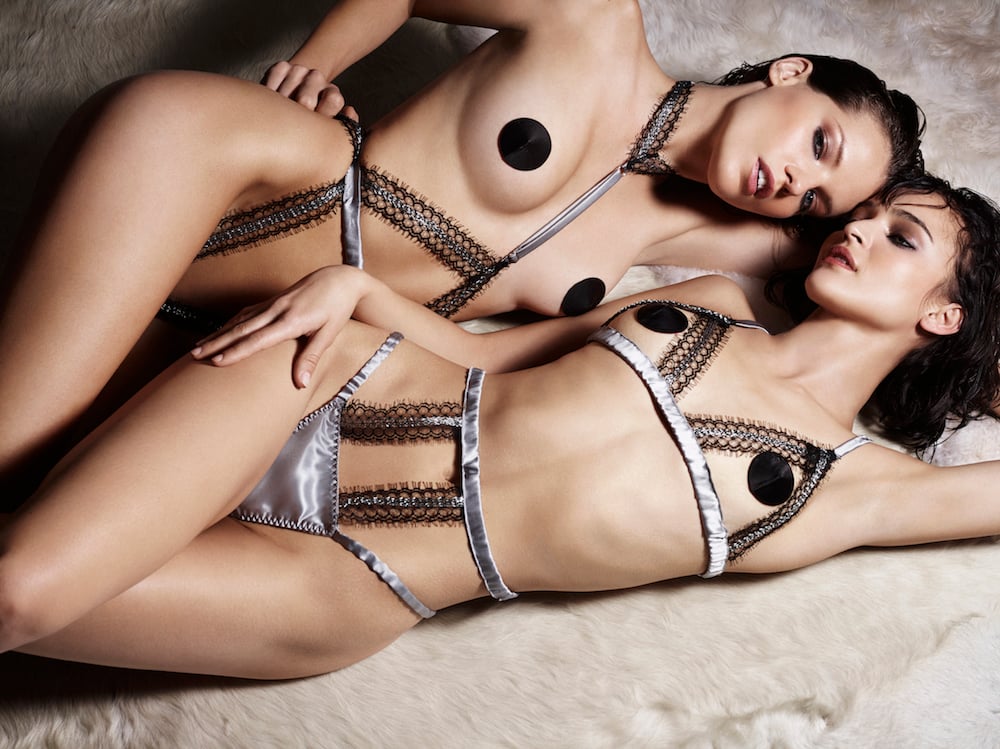 When it comes to high-end lingerie shoots, the more the merrier.
The Spring/Summer 2017 campaign from luxury knickers brand Coco de Mer, shot by British photographer Rankin, is a titillating double-threat: Brazilian beauty Celia Becker joins look-alike model Stefani Sober for some seriously provocative shots–some of which feature a veritable menagerie of animals.
The brunette bombshells ably work (spelling variation: werrrkk) the London-based label's high-priced Persephone, Minerva, Seraphine, Sylph and Medusa collections, made from the finest fabrics money can buy.
Still, the real stars are Celia and Stefani, although a gold chain-wearing doberman, a frisky feline and a goddamn python also have animalistic cameos.