Playmate of the Year Dani Mathers Just Got Fired For Body Shaming a Woman at the Gym
You'll never see a Maxim model pull a stunt like this.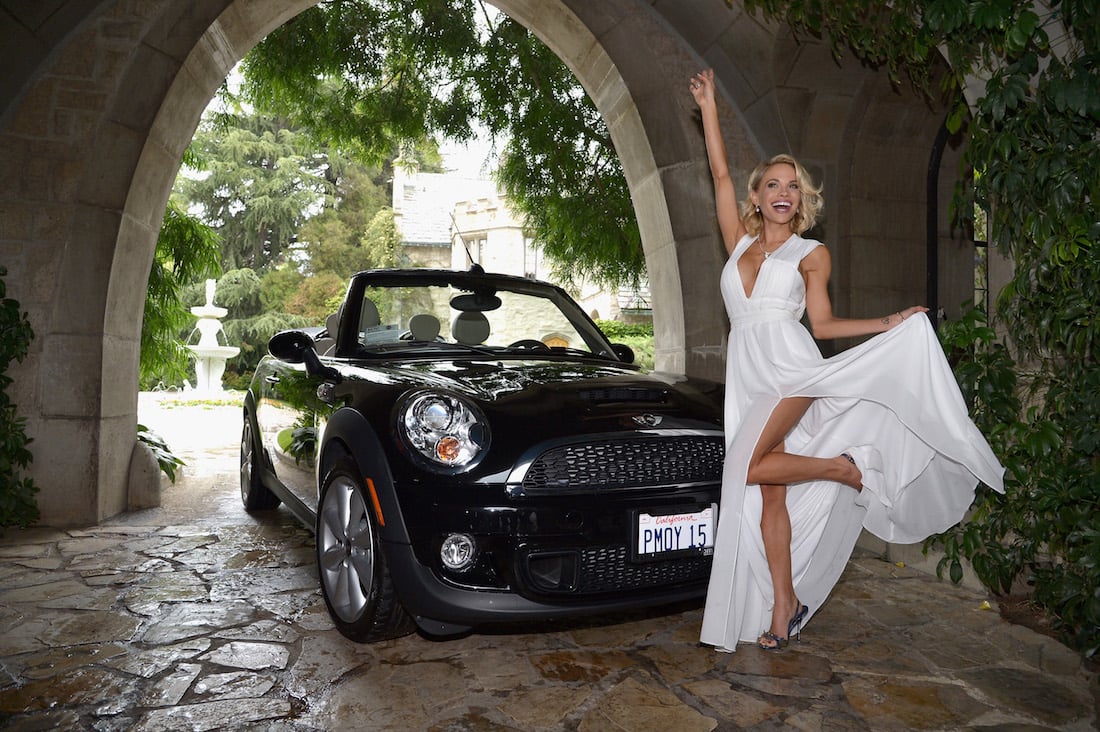 Model Dani Mathers has been booted from her radio gig after she "body shamed" a woman at the gym.
Mathers, who was the 2015 Playboy Playmate of the Year, was suspended from her frequent hosting spot on the "Heidi and Frank" show on KLOS 95.5 after she posted to her Snap Story a selfie of her looking horrified next to a naked stranger changing in the locker room. 
The offending Snapchat, which has since been deleted (along with Mathers' Instagram and Twitter accounts), was captioned, "If I can't unsee this then you can't either."
Naturally, Twitter was all over her privacy-invading blunder, with many saying Mathers actualized their worst fears of super hot gym rats ridiculing anyone who looks less than perfect.
https://twitter.com/ktms1/status/753606571477786629
I haven't tweeted in over a year probably. But @danimathers made me SO disturbed to the core, I had to say something. Should be prosecuted.

— Julie Fitzgerald (@Julie4417) July 14, 2016
Shame on you. Now we know who you really are. Can't unsee that either.

— Greg Mann (@gmann72) July 14, 2016
Mathers offered a brief apology after the furor and claimed she was "new to Snapchat" and that she didn't intend to so publicly shame the unknown L.A. Fitness patron. Rather, it was intended as a private message to a friend (still not very nice). 
https://www.youtube.com/watch?v=G8z2KC74n4o
"This is not the type of person I am," the blonde model said. "I do what I do for a living because I love the female body and I know that body shaming is wrong, and that's not what I'm about."
Could have fooled us…
Good luck to Mathers in her quest to stay in tip-top shape— L.A. Fitness has banned her from all of their locations.