Watch WWE Star Danielle Moinet Get Freaky With a Pumpkin in Sexy Halloween Video
This is WAY better than a Pumpkin Spice Latte.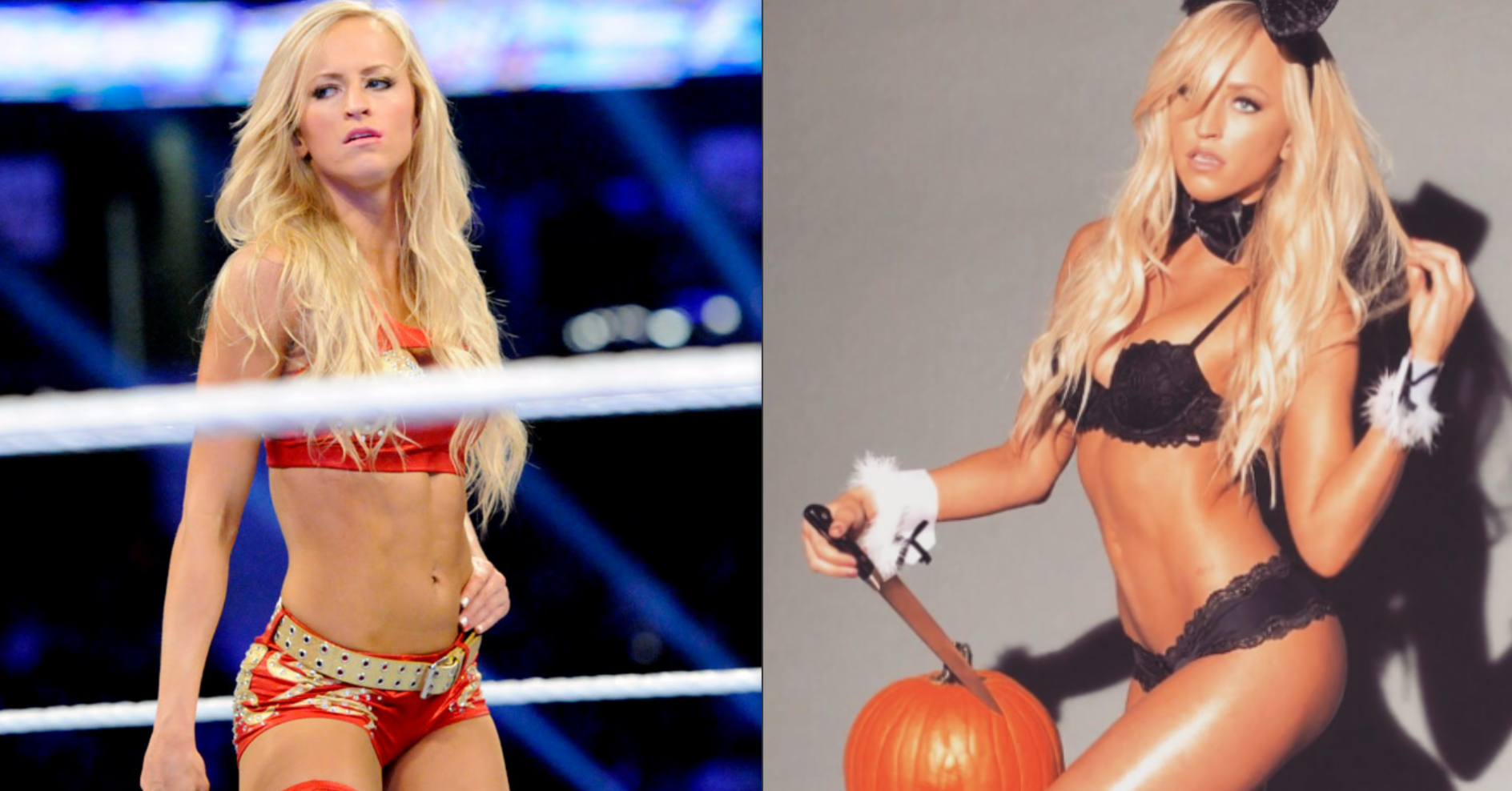 Left: WWE
WWE superstar Danielle Moinet, aka Summer Rae, regularly decimates her opponents in the ring with nothing more than her bare hands—and the occasional folding chair. 
So when Chris Applebaum presented her with a butcher's knife and a pumpkin, there was only one possible outcome: a gourd-gouging session that's hotter than hell. 
https://www.instagram.com/p/BabxHLInRQ4
The sultry pro wrestler somehow makes eating raw pumpkin look hot, which is no easy feat (believe me, I've tried).
https://www.instagram.com/p/BabwraYnWcA
Naturally, the videos are set to "Bullet With Butterfly Wings" by, yep, The Smashing Pumpkins. We see what you did there, Applebaum. 
https://www.instagram.com/p/BabwgbknUCI
If you think the pumpkin had it bad, just look at what she can do to a person. 
https://www.instagram.com/p/BZ7q1AaHAUo
Check out the rest of this sexy savage's Instagram feed for more eye-popping content. Here's a sampling: 
https://www.instagram.com/p/BZN_8mnHbKkhttps://www.instagram.com/p/BYXGjoQjeCFhttps://www.instagram.com/p/BPT0lBfhUK1https://www.instagram.com/p/BX9gKSwDi8rhttps://www.instagram.com/p/BaQGJwpH823https://www.instagram.com/p/BaUXFbbHCWdhttps://www.instagram.com/p/BXS2mhSDFOIhttps://www.instagram.com/p/BRU2a5sDxj6https://www.instagram.com/p/BV6glfkDSo_https://www.instagram.com/p/BJ_7F1vhxR5https://www.instagram.com/p/BHbi4vDhzbLhttps://www.instagram.com/p/BaabjmMH5hs