Meet the Bollywood Beauty Who Just Topped Maxim India's Hot 100 List
Deepika Padukone is on fire.
Maxim may have recently named Hailey Baldwin as No. 1 on our 2017 Hot 100 list, but that doesn't mean our many international editions don't get a say. 
Maxim India, for instance, released a Hot 100 of its own, crowning Bollywood superstar Deepika Padukone its No. 1.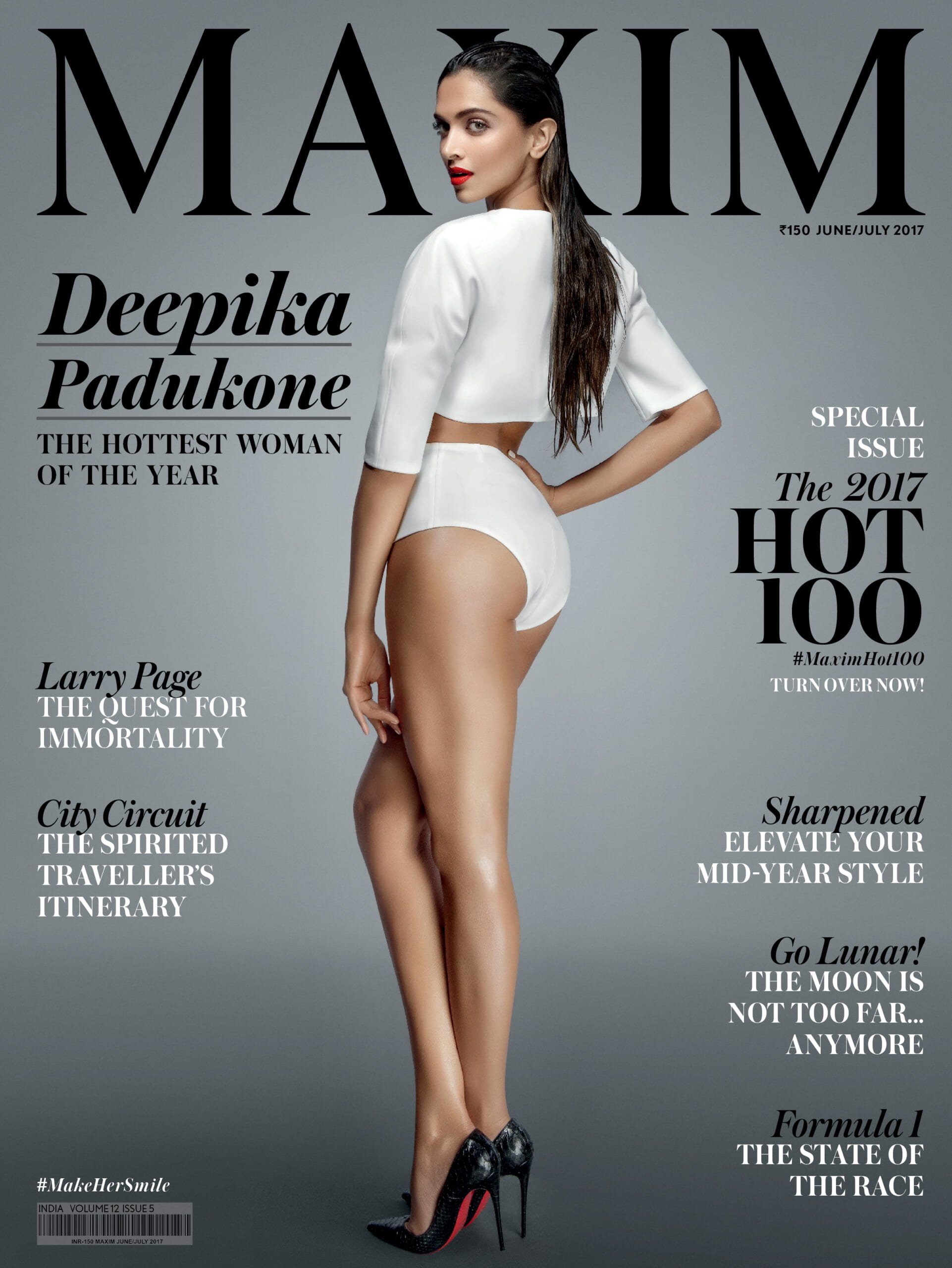 While she may not be a household name in the West, her win was to not surprise. Deepika is among the highest-paid actresses in India, and she even appeared in the 2017 Hollywood action flick xXx: Return of Xander Cage.
Deepika was previously named Hot 100 in 2008 and was on the cover of Maxim India's landmark 50th issue. So she's certainly heated up the magazine before, but her sizzling photos—modest by U.S. standards—still ignited controversy in India.
"Deepika Padukone slammed for sharing a hot photo on social media," blared a headline of one prominent Indian paper. Her response? Share another photo from the same Maxim shoot on Instagram a day later.
What's the Hindi word for "clap back"? BRB, gonna Google it. 
See more of the boisterous Bollywood beauty with her hottest Instagram shots, below.
https://www.instagram.com/p/BOY9BlDD7qGhttps://www.instagram.com/p/BUSWznkhg2xhttps://www.instagram.com/p/BQ_AZd3htmnhttps://www.instagram.com/p/BOY9Hz0DR_Ghttps://www.instagram.com/p/BPjGjk-jqk6https://www.instagram.com/p/BPjFIfFjdm9https://www.instagram.com/p/BOY9VAaDcY6https://www.instagram.com/p/BPdNdIgjFKdhttps://www.instagram.com/p/BO7VOFwD6CQhttps://www.instagram.com/p/BHDSdKNjCgV