Demi Lovato on What She Looks For in a Guy & Making the 2014 Hot 100 List
See who else made the list of the world's most beautiful women.
Check out who joins her on the 2014 Hot 100 List.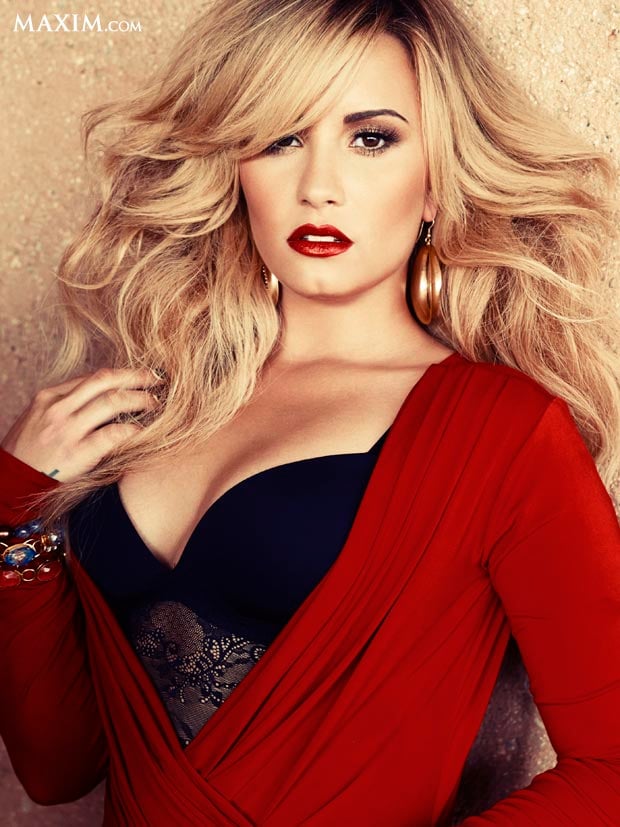 Tell us a secret special skill you have that your fans may not know about.
I can fold myself into a human pretzel.


What does sexiness mean to you?
To me, sexiness stems from being confident and comfortable in your own skin.
What do you think is your best physical attribute?
My butt.


What is your best mental attribute?
The ability to work at bettering myself – I'm not perfect, no one is, but I'm working at becoming better every day. Every day I can look back and say I'm in a better place than I was yesterday.


What projects are you looking forward to in 2014?
2014 has already been an incredible year – I kicked off the North American leg of my 'Neon Lights' tour and my next stop is South America. 2014 is going to focus on touring while I continue to make new music along the way!


What can a guy do to get your attention – and keep it?
To get my attention a guy must be genuine, supportive, real, and have the ability to make me laugh!


Anything you want to say to the fans that voted you onto the Hot 100 list?
Thank you so much! Your continuous support means the world to me and more.

More on Maxim.com:

The 2014 Maxim Hot 100 List

Demi Lovato's Celebrity Profile