Here Is Dita Von Teese Modeling the Sexiest Outfits From Her New Lingerie Line
Happy birthday to the sultry bombshell, who turns 45 today.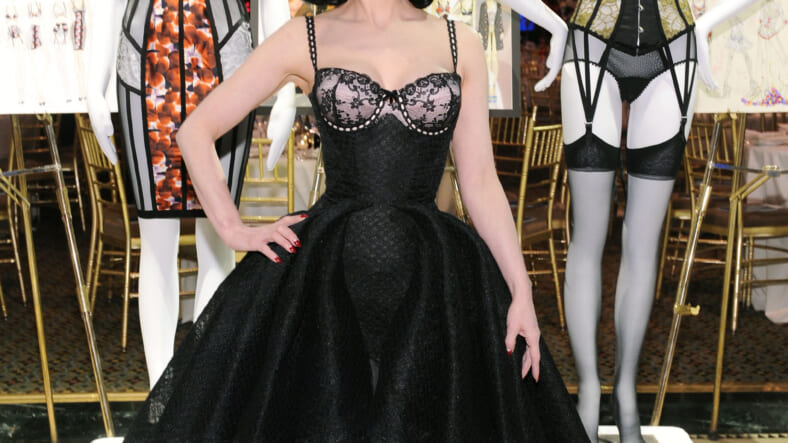 Dita Von Teese has come a long way, baby. The once-obscure fetish model became a bonafide burlesque queen, Marilyn Manson's girlfriend (our apologies), a MAC cosmetics spokeswoman, and is now a successful fashion entrepreneur with her own lingerie line.
The 43-year-old Von Teese recently hosted the 2016 Femmy Awards for the Underfashion Club, which we're sure you know is devoted to the feminine intimate apparel industry.

 Here, she expertly rocks some of her eponymous line's sexiest looks.