Stunning Diva Eva Marie Makes Her Exit Official, Tweets a 'Bittersweet Goodbye' to the WWE
We can't wait to see what she does next.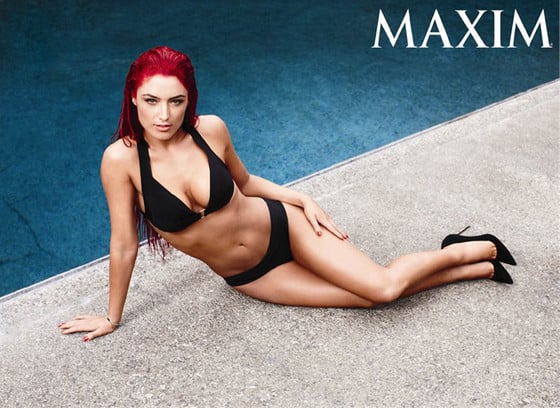 This will come as a disappointment to big fans of the WWE and the color red, but Diva Eva Marie has made her exit from the ring official.
The Maxim favorite posted the news Friday on her official Twitter account.
The WWE confirmed the parting of ways with a very brief statement on its website. They also posted her tweet and followed up with "WWE wishes Eva the best in all of her future endeavors."
Eva Marie was suspended for allegedly running afoul of the WWE's "wellness policy" a year ago. While she was back on Total Divas after the suspension, she never returned to actual wrestling. 
Apparently, Eva's severing ties with the company was old news months ago, her tweet was the WWE Divas equivalent of mailing the apartment key back to an ex—making the break final.    
We're pretty sure Eva Marie has some bigger and better things lined up in the future. Check out some Instagram pics below and hope whatever she does includes bikinis at some point.
" tml-render-layout="inline
" tml-render-layout="inline
" tml-render-layout="inline
" tml-render-layout="inline
" tml-render-layout="inline
" tml-render-layout="inline