Celebrate Drew Barrymore's Birthday With Her Sexiest Maxim Shots Ever
Your forever crush is turning 44.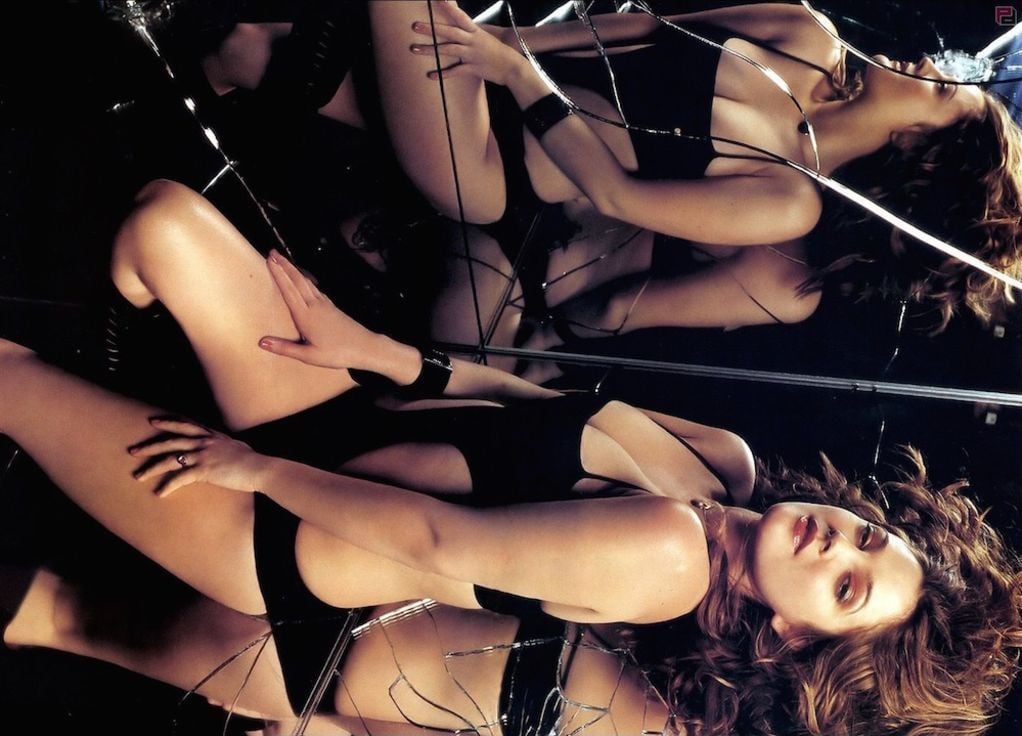 Whoever said turning 40 is the death knell for an actress is clearly none too familiar with Drew Barrymore, who turns 44 today.
The former Maxim cover model is currently starring in a new hit Netflix show Santa Clarita Diet, wherein she plays a cheery suburban mother who inexplicably becomes a zombie. 
The black comedy is the perfect capstone on her expansive career, which has counted horror flicks like Poison Ivy and Scream in addition to light-hearted comedies like The Wedding Singer, 50 First Dates and Music and Lyrics.
https://www.youtube.com/watch?v=xjRnbOgoAUQ
Although she has already starred in some of our all-time favorite films (We admit it… we low-key loved Never Been Kissed), we are sure there is plenty more in store for the wide-eyed and endearing actress.
Above, celebrate her birthday with a slideshow of her 2003 Maxim photo shoot, with cameos from Charlie's Angels co-stars Lucy Liu and Cameron Diaz.
https://www.instagram.com/p/BW6_9v8Bw8Zhttps://www.instagram.com/p/BfTGZRGHFKUhttps://www.instagram.com/p/BfLwU6mAfRAhttps://www.instagram.com/p/BfHbINBg553https://www.instagram.com/p/BfG4Da_go18https://www.instagram.com/p/BeBTUY1hEwWhttps://www.instagram.com/p/BfAmvxPgH9vhttps://www.instagram.com/p/Be70v15ngrC