Watch This Lingerie Model Celebrate Easter With Cadbury Creme Eggs and Peeps
Cover your eyes, Easter Bunny…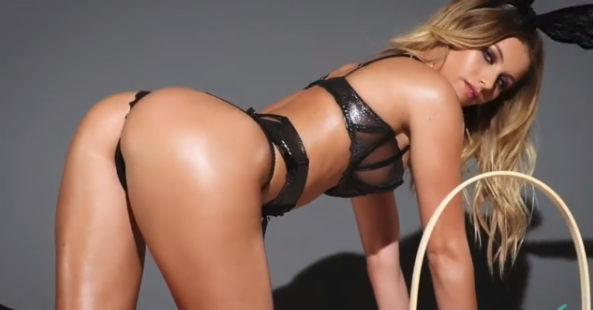 Still: Instagram/@eats.channel
The Easter bunny has some exceptionally sexy company in Eden Rambo this year. 
The bodacious beauty dons a set of rabbit ears and skintight lingerie in an unholy trinity of sultry clips from LA-based director Chris Applebaum. 
Rambo indulges in all of the holiday's traditional treats, including Peeps, those awful fake  marshmallows disguised as cute chicks. 
It's when she cracks into a much tastier—and messier—Cadbury Creme Egg that things get really interesting. 
Not all Instababes are created equal, but Rambo is definitely worth checking out. See a smoldering preview of her fiery feed below: 
https://www.instagram.com/p/BZcyjKyHyux
https://www.instagram.com/p/BX0QyAIgK6q