Watch Elizabeth Hurley Break Out Her New Bikini in This Jaw-Dropping Video
No one tell her summer is over.
English supermodel Elizabeth Hurley gave her Instagram followers a little #MondayMotivation in the form of a jaw-dropping Instagram video. 
The ageless beauty sports a brand new bikini as she ever-so-gracefully emerges from a pool and blows a kiss to the camera.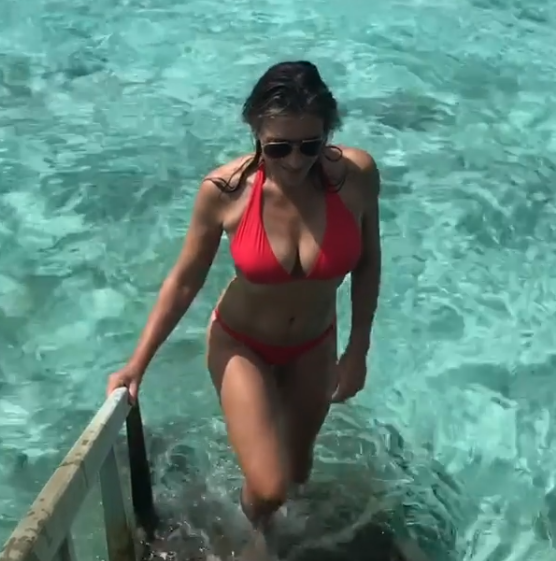 In a matter of hours, the scorching-hot clip was viewed over 100,000 times. 
Another eye-popping post from the weekend shows Hurley having a little "hammock time." 
As we've previously noted, Hurley also can even make the more conservative one-piece swimsuit look incredibly sexy. Watch her prove it as she shimmies about to the chirps of cicadas. 
The 52(!) year old's Instagram feed really is the gift that keeps giving. Check out some more hot highlights below: