Elizabeth Hurley Reveals Her 'Favorite' Black Bikini
"Catch it whilst you can," Hurley says in her bouncy Instagram video.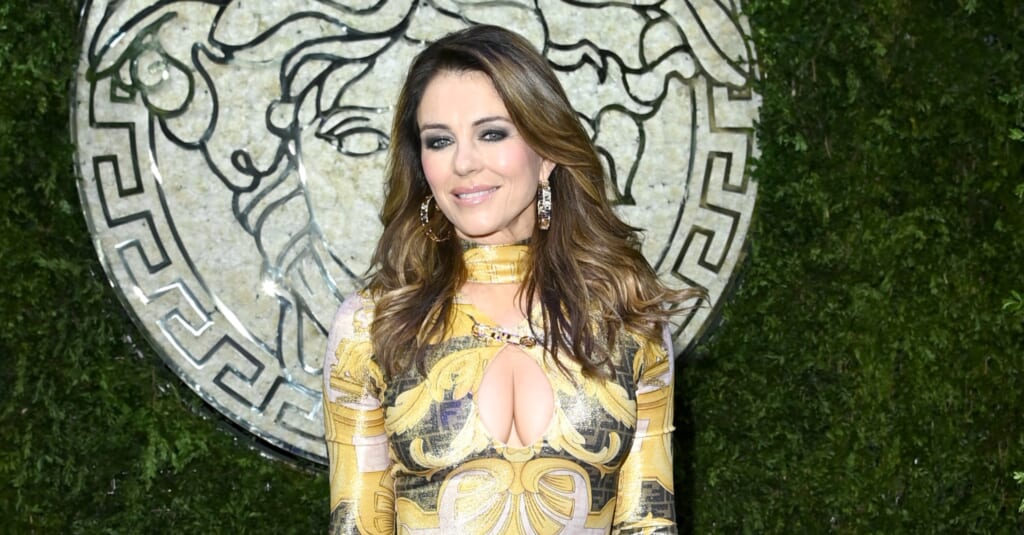 Elizabeth Hurley knows how to sell a swimsuit.
The gorgeous 57-year-old actress and model is no doubt seeing excellent sell-through of her preferred black bikini thanks to a new bouncy new video.
"This is my favorite ebony bikini. It's 30% off this weekend only. Catch it whilst you can," Hurley said to the camera as she bobbed up and down, showcasing the top's security.
As founder of Elizabeth Hurley Beach swimwear brand, Hurley is has been consistent when discussing her favorite look. The same gold connecting chains are implemented in her favorite white and cheetah-print numbers, both of which were also modeled on her Instagram page for 2.4 million followers.
But this clip in particular seems to be an instant hit, having been viewed over 860,000 times and counting. "You actually are 'The Body' French fashion star Bambi Kappauf wrote amid other top comments engulfed in "fire" emojis.
As for how she maintains immaculate figure, Hurley recently told the UK's Sunday Times, "I haven't eaten processed food for 100 years. I don't eat sweets, I drink little alcohol, I don't smoke but I deeply regret that I once did. I have learnt to eat lighter and not so late."
"I think one of the most transformative things that I've done is making 50 percent of what I eat vegetable matter. If you have a slice of toast for breakfast, have an apple too. Counteract everything with vegetables."
Take note.