#FreeTheCleavage Advocate Elle Johnson Just Posted Six Saucy Shots to Celebrate Her Return to Instagram
Let's hope she's back for good this time.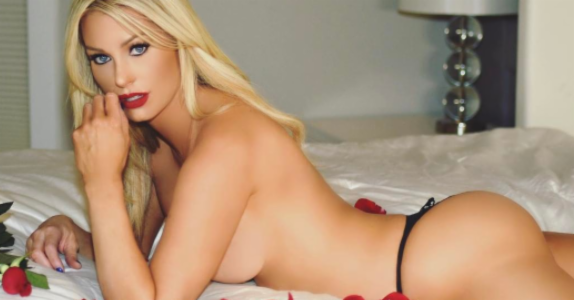 Image: Instagram/3ll3jaye
After yet another compulsory hiatus from Instagram, all-American stunner Elle Johnson marked her triumphant return the photo sharing site by posting six unbelievably sexy shots. 
We've endured a grueling three-week stretch without the bodacious blonde's sultry contributions to our feed, and we couldn't be happier to see that she's back. 
" tml-render-layout="inline
" tml-render-layout="inline
" tml-render-layout="inline
" tml-render-layout="inline
" tml-render-layout="inline
To the lame-ass buzzkill who insists on reporting the #FreeTheCleavage crusader's photos: please stop. We hate having to miss out on all of this this hotness: 
" tml-render-layout="inline
" tml-render-layout="inline
" tml-render-layout="inline
" tml-render-layout="inline
" tml-render-layout="inline
" tml-render-layout="inline
" tml-render-layout="inline
" tml-render-layout="inline
" tml-render-layout="inline
" tml-render-layout="inline