Victoria's Secret Angels Reveal How to Buy Your Girlfriend Lingerie
Prepare for some sexy Valentine's Day advice.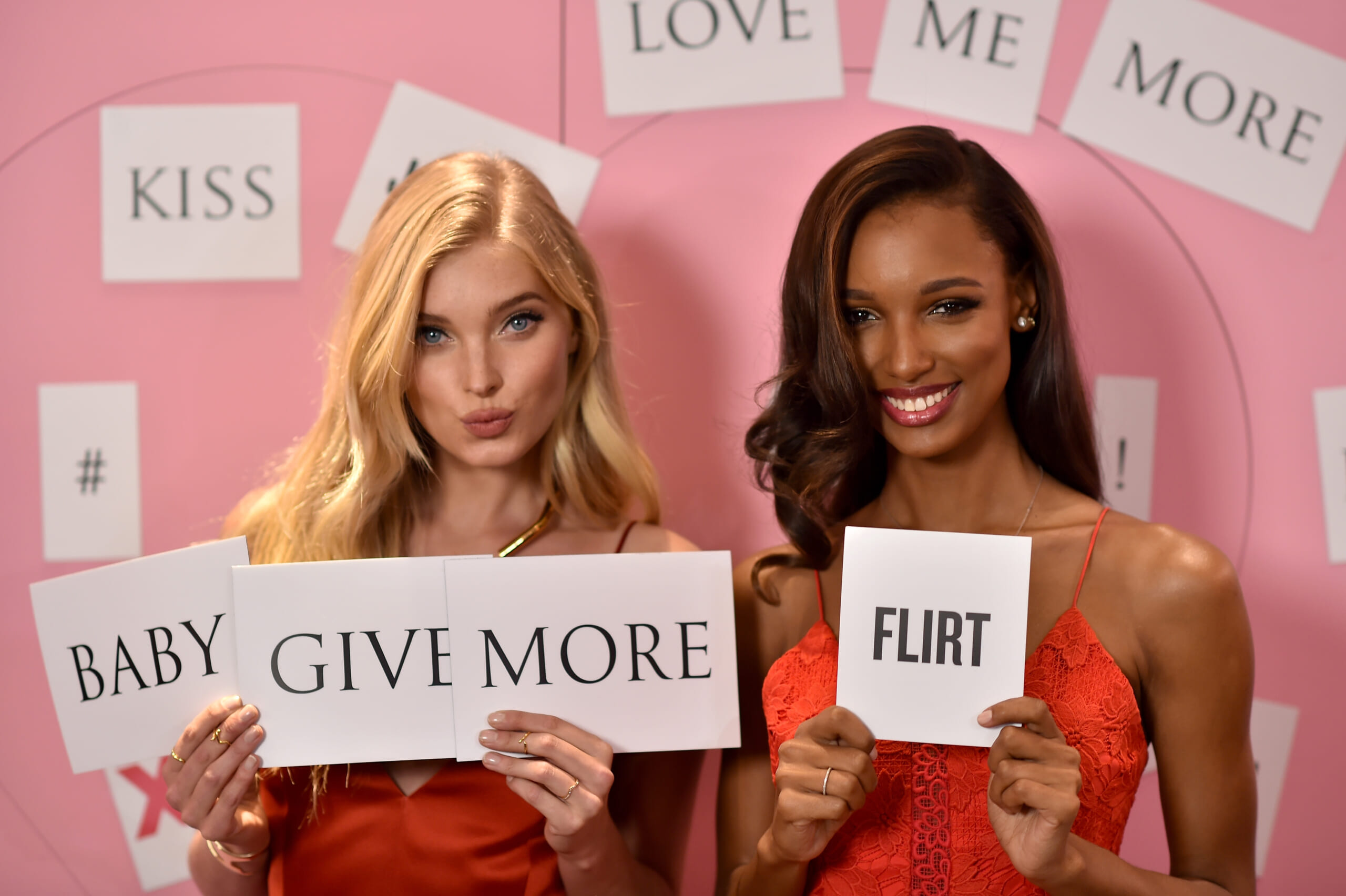 Maxim cover girl Elsa Hosk and fellow Victoria's Secret Angel Jasmine Tookes have weighed in on the virtues of buying lingerie for your ladyfriend for Valentine's Day—and according to these two beauties, it's always a good idea. 
"I actually love when a guy buys lingerie for me!" Hosk told us at a V.S. store appearance Tuesday in New York. "I think any girl would be really happy to receive lingerie. We really like it." 
"My personal favorite is the lace teddy. It's so sexy and no matter your girl's shape or size she'll love it because it's so flattering."
But Tookes offered a more strategic plan when practicing the delicate art of buying frilly feminine undergarments.
"Look at what she already has," Tookes said. "My advice is to look in her drawer, check out her size — snap a picture of it if you need to so you don't forget — and also see what's in there; see if it's really classic or really sexy. If it's classic, don't go and get the raunchy stuff." 
Pressed to name a favorite piece, Tookes points to the limited-edition lace halter demi as a wise choice. "It's really chic and classic," she said. "It crosses over the front of the neck; it's very pretty."
If you want to play it a little safer, both Angels advised that Victoria's Secret's Love Me More fragrance is always a good move. 
"It's very true to it's name," Hosk said. "Whenever I wear it, i feel like people love me more."
Tune in to the Maxim Snapchat (MaximTV) for more from models backstage at New York Fashion Week.