Watch Emily Ratajkowski Walk Her Dog in Skimpy Lingerie For Traffic-Stopping New Video
The streets of New York just got a whole lot sexier.
" tml-render-layout="inline
In January, in the dead of the coldest month in New York City, intrepid paparazzi caught Emily Ratajkowski leisurely walking her dog around the city (nothing out of the ordinary). The catch? The supermodel was wearing only skimpy black lace lingerie.
Naturally, the eye-poppig photos exploded on the web, and EmRata herself even posted a few shots across her social-media accounts.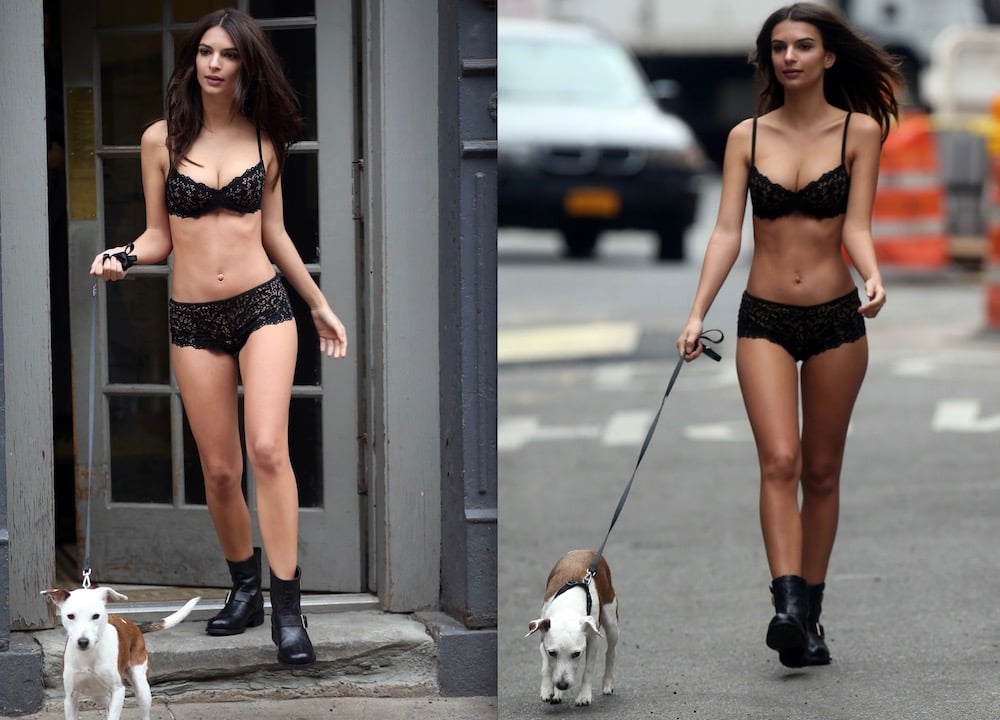 At last, we finally know the whole story behind her scantily-clad stroll through the mean streets of NYC. EmRata was shooting a cheeky DKNY lingerie campaign, and a titillating promotional video just hit the Internet.
In the video shot by Sebastian Faena, the lingerie-clad lovely struts through through the urban tundra, turning every head in sight and even causing a minor car wreck.
Good luck explaining that one to your insurance company, pal.
"Good morning, New York," Emily ends the video with a wink.