Emily Ratajkowski Just Dropped Some Barely-Clothed Shots From Her Latest Ad Campaign
And they are definitely NSFW.
We couldn't get enough of Emily Ratajkowski's latest photos for L.A. jewelry designer Jacaqui Aiche's ad campaign. And photographer Naj Jamai must have known this, because fortunately, he's released some very revealing outtakes from the stunning American model's shoot. 
While we love the shots for obvious reasons, we've gotta say, Aiche's Spring collection certainly seems to shine even brighter against Emily's beautiful bare skin.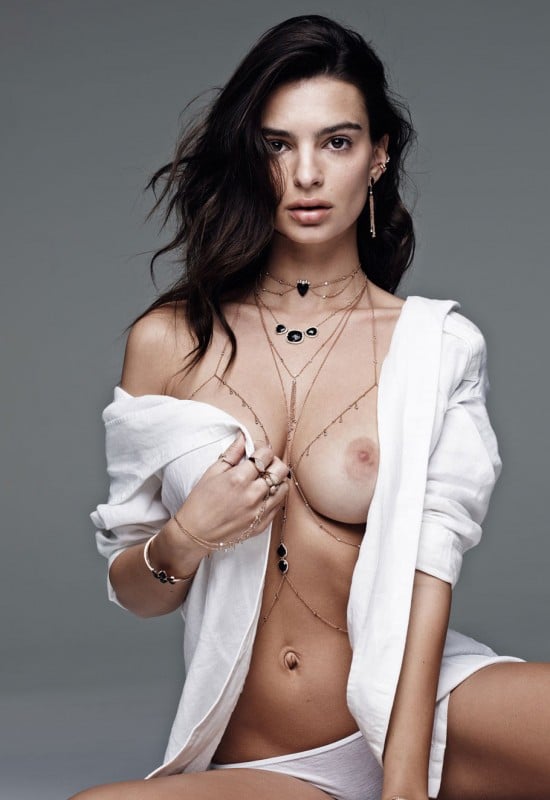 We don't know what's next for the model and rising actress, whether it be a role in another feature film, a part in a music video (probably not), or the next big-time ad campaign, but we do know that we'll always have our eyes peeled for this girl's gorgeous work.