Fiery Scandinavian Twins Eva and Mia Fahler Stun in Racy Photo Shoot
These Viking beauties are a force to be reckoned with.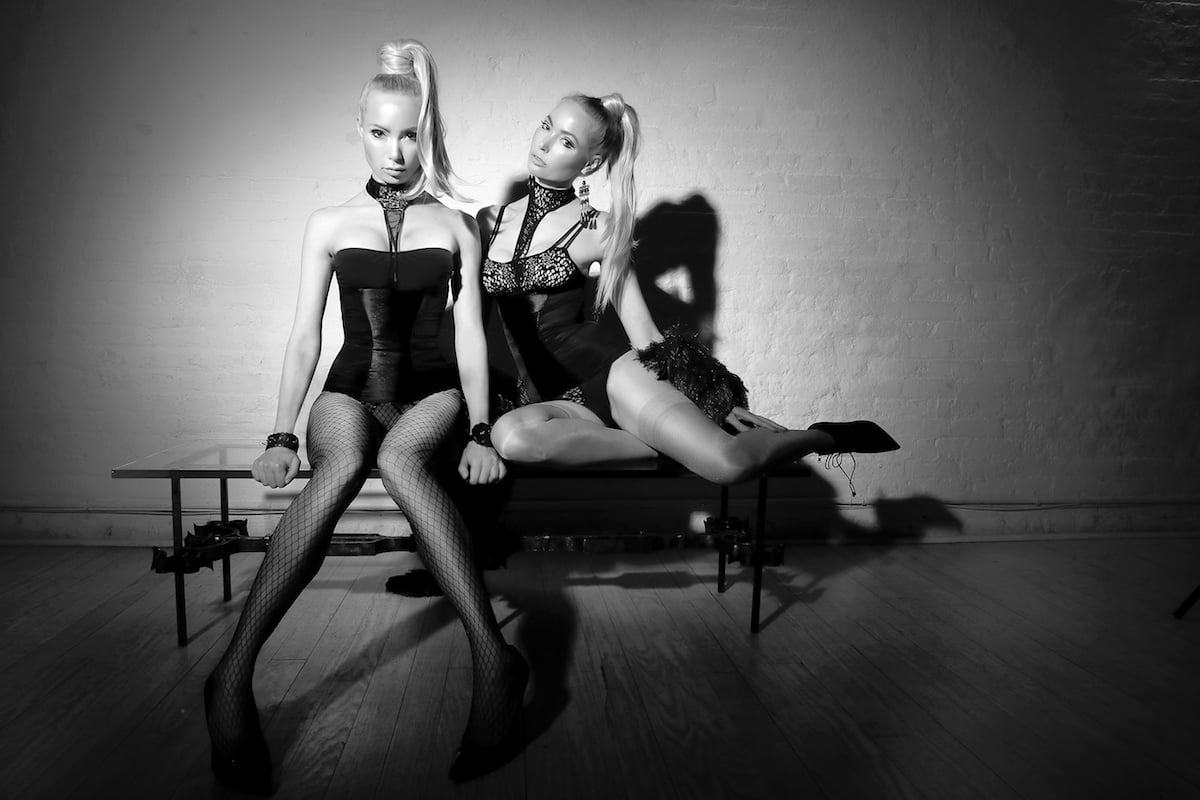 Udo Spreitzenbarth's bright and crisp sensibility has made his among the most in-demand photographers for Hollywood celebrities, from Mischa Barton to Diane Kruger. The German photographer's latest shoot, with Scandinavian twin modeling duo Eva and Mia Fahler, show him working at his most daring and avant-garde.
In the series, the twins rock lingerie and barely-there clothing from Agent Provocateur lingerie, Balmain and even from their eponymous line Eva & Mia. But it's the austerity of the backdrop, the grayscale color scheme and provocative posing from these Nordic stunners that really packs a punch.
"These Viking beauties are striking not only because of their looks but also their creativity and dazzling personalities," Udo tells us. "My creative mission was to transcend their sexiness as well as their power into this spread. I wanted to shoot them as two beautiful dolls who came alive."
See these beautiful dolls behaving very badly in the rest of the shots in the slideshow above.
For more of Udo's eclectic work, check out his website or follow him on Instagram. Be sure to check out Mia and Eva on Instagram while you're at it.