Smoldering Ex-Soldier Kindly Myers Brings The Heat With These Stunning Instagram Shots
Get your Nashville Hot Insta right here.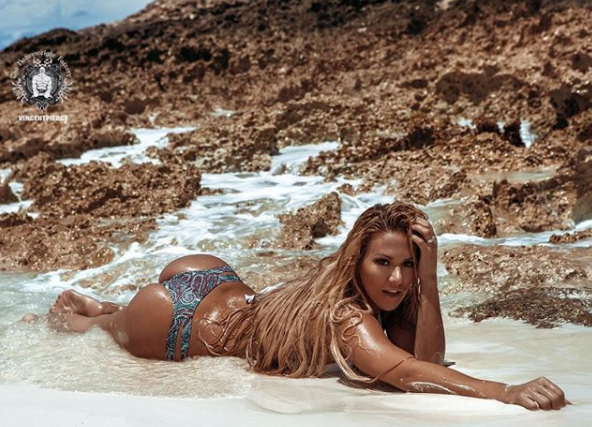 Saucy southerner Kindly Myers served 4 years in the Army National Guard. That means that this Tennessee smokeshow is perfectly capable of kicking some serious ass. 
https://www.instagram.com/p/BW8VXrgl_IU
An aspiring model, the bodacious beauty proved a formidable force in the "Maxim's Finest" competition, placing 3rd out of 52 contestants in South Group Nineteen. 
She's also a self-proclaimed Kentucky Wildcats superfan who–as she cheekily states in her Instagram bio–isn't sorry for her astoundingly awesome cleavage.   
https://www.instagram.com/p/BZG-A1TFqDH
What's not to love? Get acquainted with Kindly in the above Instagram gallery—we promise you won't regret it.