Lindsey Pelas 2019 Calendar: Exclusive First Look
"I knew the only way to top being naked was being wet."
Lindsey Pelas wants to make your 2019 a little hotter with her new calendar, and Maxim has your exclusive first look at the barely SFW cover. 
Dubbed "Wet," the steamy annual is a totally soaked affair that gives last year's "Nearly Naked" a run for its money. After enjoying exclusive photos in the gallery above, see the first image from "Wet" below: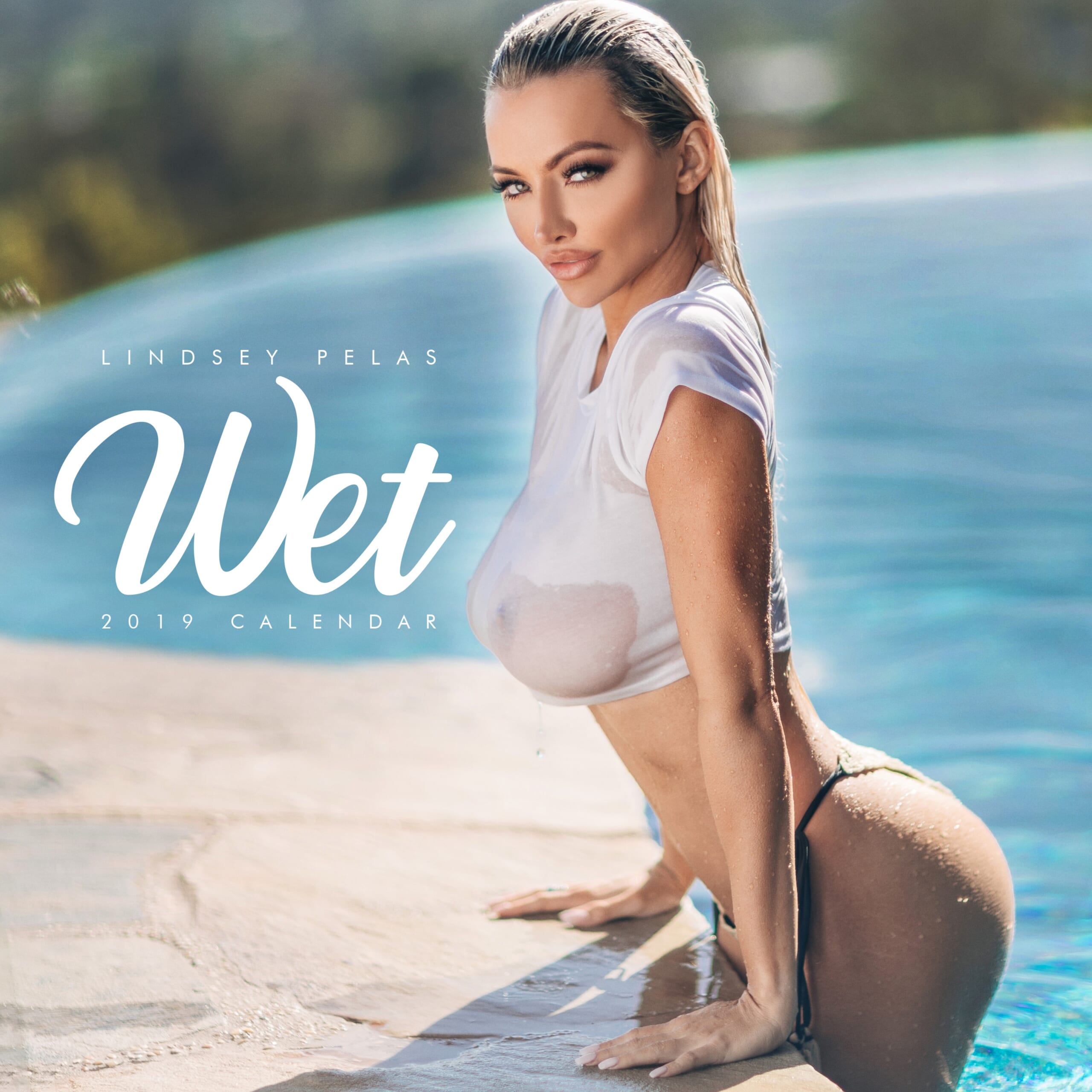 "I knew the only way to top being naked was being wet, so this year I made a "Wet" calendar," Pelas told Maxim. 
"I was inspired by famous shots of Kate Upton and the sexy whipped cream scene in Varsity Blues. I even rented a dunk tank."
"Instagram's Ultimate Southern Belle" shot at hot spots in and around LA with photographer Martin Depict. You can look forward to seeing Pelas hit eye-popping poses in a multi-million dollar Beverley Hills mansion, a famous Hollywood motorcycle shop and a Marina Del Ray pier. 
Given the watery theme, you can be damn sure they'll be a car wash somewhere within in the pages of "Wet" as well. Check out this extremely re-watchable behind-the-scenes video captured by James "JZL" Thompson. 
https://www.instagram.com/p/Bo2LpFvFrEp
If you can't wait to for the calendar to drop on her website, check out Eyes Up Here. The recently launched podcast features the 2018 Maxim Hot 100 model and celebrity guests chatting about hot-button topics as toxic masculinity, ageism, fame, sex and relationships.
Of course, you're always free to peruse Pelas' Instagram feed. Here's a sexy sampling: 
https://www.instagram.com/p/Bow1fZ9HJ3jhttps://www.instagram.com/p/BoepkJ0Hu-phttps://www.instagram.com/p/BoMrvaWHUrzhttps://www.instagram.com/p/BodIVc4HRplhttps://www.instagram.com/p/Bnjw7uLnqrChttps://www.instagram.com/p/BmEYpRKHVoEhttps://www.instagram.com/p/BnWt2NnHj5Yhttps://www.instagram.com/p/Bn9AwMTnqKAhttps://www.instagram.com/p/Bmi-FC1Hwoghttps://www.instagram.com/p/BkYcp6OHaqL