Meet 6 Models Using Female Empowerment in Fashion
These rising stunners are shaking things up in the fashion industry.
Presented by T1
There has never been a time in pop culture when women's power, intellect, and ownership of their own sexuality has been more important.
Spurred by powerful movements such as #MeToo and a growing calling for egalitarianism, women have been encouraged to become bolder than ever about desire, obtaining success, and uniting with one another to advance progress.
Women's empowerment leaders are now much more sought after than just models for campaigns, as brands know that today's informed consumers see those which align with their values.
From powerhouse brands such as Pink Lotus Elements (functional Breast Cancer Recovery) to Boutine LA (swimsuits) and Ignite International (lifestyle), the faces of these industry leaders are increasingly independent and inspiring young women who are boldly shattering traditional values and pushing progress for all women.
Pani Banet
When asked how she manifests her goals, Pani Banet, who was born and raised in Iran, says that her background helped her develop strong values and a solid foundation. "I try to get as clear as possible on what I want first and then keep a journal to document my dreams, goals and inspirations in it," she says.
Banet is focused on building an audience through her modeling and acting that she can influence through her actions. Stay tuned as she lights the way for young girls around the world and follow her on Instagram.
Ashley Liz Cooper 
Perhaps no influencer takes self ownership in the way Ashley Liz Cooper does. This hugely popular Instagram star, who boasts a following of over 500,000 fans, celebrates her independence by posting lifestyle stories from exotic locations around the world. Her posts feature eye-popping content, accentuating her devil-may-care attitude. It's almost as though Ashley is channeling the message of the iconic Cyndi Lauper song, "Girls Just Wanna Have Fun.
"
"I am extremely authentic with my audience, especially via my Instagram stories," she says. "I like to post videos of my friends and I doing different things and having fun."
Although lighthearted by nature, Ashley has also chosen to take on some important social issues. One she is particularly passionate about is spreading the word about the Pink Lotus Breast Care Center, an internet platform dedicated to helping women sort through the challenges of recovering from breast cancer.
Any woman who has ever received a diagnosis of breast cancer can remember the exact moment in which the delivery of that news upended life. The heartening fact is that these patients do not have to feel alone. This is where the Pink Lotus Center steps in, at the intersection between treatment and recovery, to provide crucial guidance for millions of women. The Center's online store Pink Lotus Elements provides a one-stop marketplace where women can feel safe and confident in finding a wide-ranging offering of functional health products that positively advance recovery.
Let us all celebrate the achievement of the brave women who lived and died at a time when Women's History Month was just a dream. For as girls and women expand on what it means to assert feminine power, the future itself opens up exponentially, and benefits us all.
Colleen Lobo
Lobo is a veterinarian-turned-fashion model hailing from New Mexico. She uses her vast social platform to connect with others in the industry and promote her day-to-day travels and shoots. When it comes to her work, a huge part of her success stems from taking time to visualize achieving her goals, which helps her turn them into reality. With modeling comes meeting people from all walks of life.
"Having the opportunity to inspire and share her love for animals is one of her greatest joys," she says. Keep up with Colleen on social media @colleencoleofficial
Elle Cooke
Freshly making her way to Los Angeles from Montana, Elle Cooke has already made a big splash in 2020. Highlights include partnering and and working with brands such as Dan Bilzerian's Ignite CBD and popular direct consumer bikini brand Boutine LA, which has amassed over 1 million Instagram followers to date. Cooke shared that her practice of manifestation consists of daily workouts, clean eating and meditation. 
Aga Wojtasik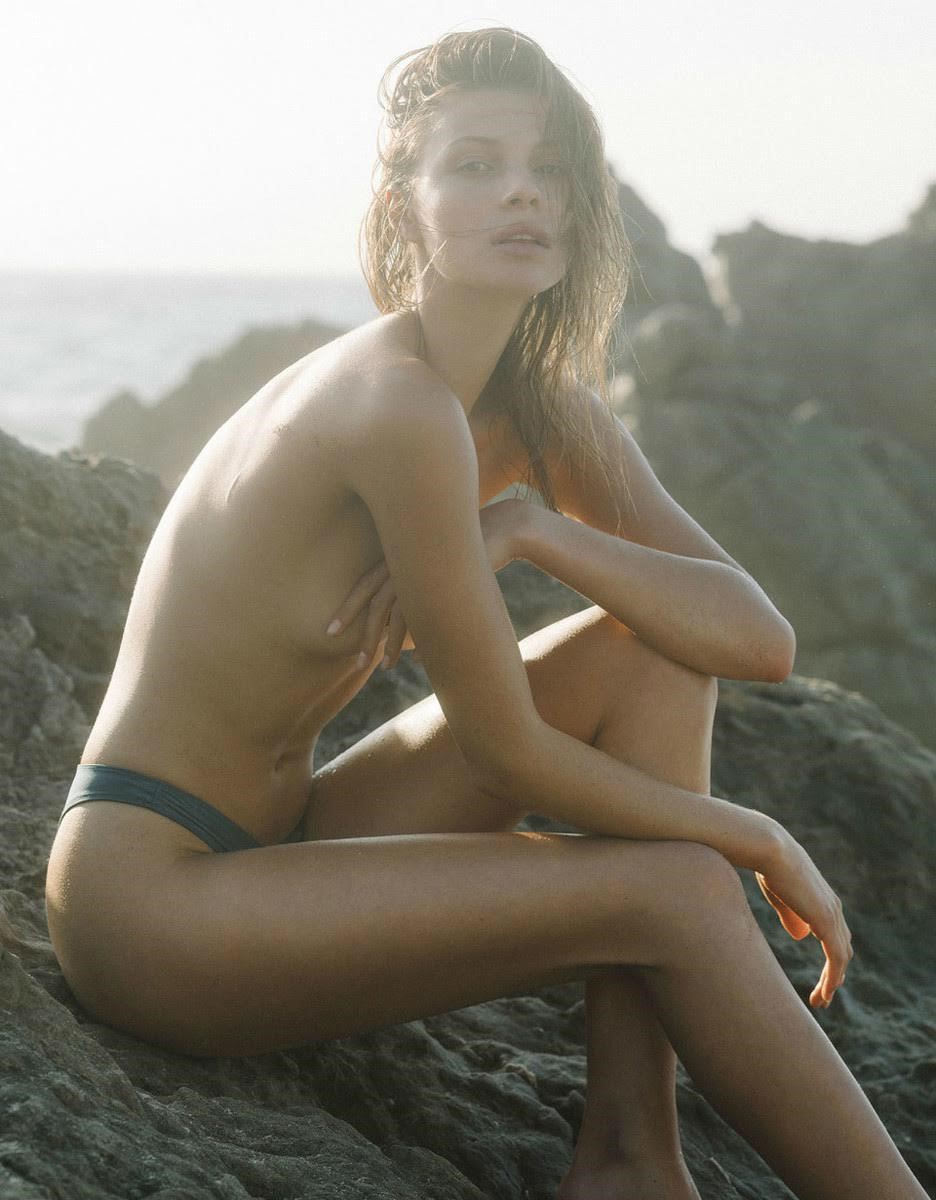 Wojtasik never imagined her life as it is today, traveling the world as an aspiring model. Growing up in a small city in Poland, life beyond it seemed out of reach at times. Luckily, when she was just a teen, Wojtasik was offered a contract to model in Japan. She knew it was an opportunity of a lifetime. The young model left home at just age 16. Faced with many new responsibilities and pressures, Wojtasik matured quickly. Modeling provided her with chances to network, explore, and learn from the world, which has helped her survive in a very competitive industry.
Fortunately for Wojtasik, she has been able to train herself to avoid falling down the rabbit hole of comparing herself to modeling peers. Her self-esteem is high, and she has been able to empower those around her who struggle with negative self-evaluations. Wojtasik's love for helping others has motivated her to continue to be a positive influence on the world. Modeling has helped her get ahead in implementing change and creating a platform, which she plans to use to speak up on important issues and provide a voice to those silenced by manipulation and questionable influence.
This inspirational model deserves all the success she has had in recent years, like walking in fashion shows for designers such as Armani, Dolce & Gabbana, Issey Mikaye, Rebecca Minkoff, and countless others. Wojtasik is only 22-years-old, and she has a lifetime of achievements ahead of her.
Michaela Vybohova
Born in Banska Bystrica, Slovakia, and raised by a single mother who worked multiple jobs, Michaela Vybohova often had to fend for herself. She developed into independent spirit, and by age 14, the ambitious teen was already running her first custom-altered clothing business on eBay.
At age 16, Vybohova began modeling across the globe. She was unaware of the pressures she would face, especially financially, but her bold spirit kept her persistent. She conquered many hurdles, which eventually led her to an important partnership with Turkish pop-star Serdar Ortaç. While Vybohova modeled, she also shared her rare styling with Ortaç and worked with his design team.
The self-made businesswoman continued to share her gifts with the world, despite deprecating comments from skeptics. Through all her trials and tribulations, Vybohova remained grounded. She understood that her upbringing was out of her control, but her future was in her hands. Now, the 23-year-old model will be on the April 2020 issue of Maxim Australia, and she has even founded her very own luxury shoe brand, Michaela V.