Gal Gadot Talks Wonder Woman's Boobs, Sexism, And Why She Lost Miss Universe on Purpose
"Whoever is not a feminist is a sexist."
Warner Bros.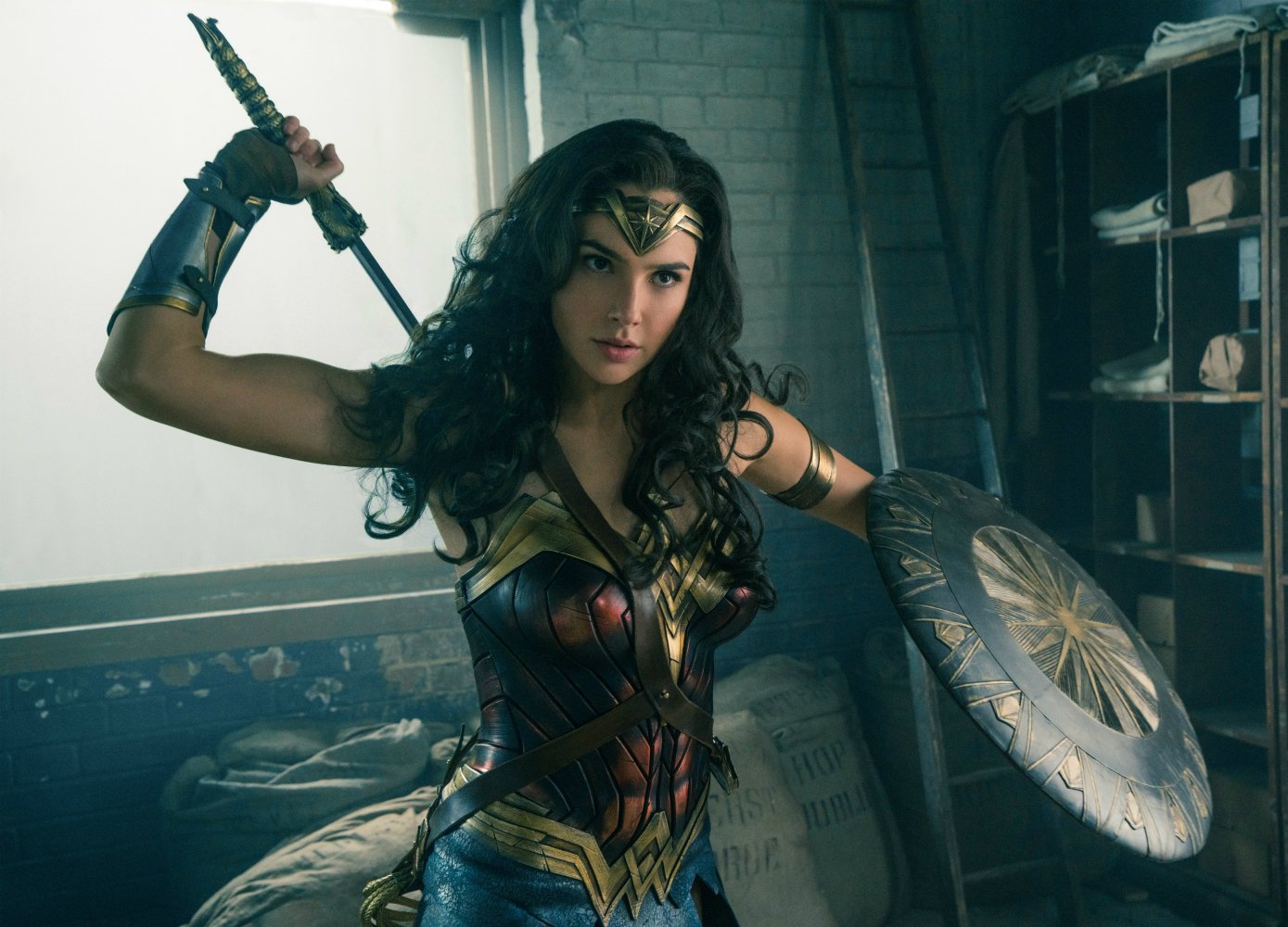 Wonder Woman actress Gal Gadot opened up in a new interview with Rolling Stone about what her role as Wonder Woman means for women's rights, the correct size of the superhero's boobs and why she tanked the Miss Universe pageant on purpose. 
" tml-render-layout="inline
"Wonder Woman comes to the United States to fight for women's rights, because this is the last bastion of possibility of equal rights for women," she explained. 
" tml-render-layout="inline
"People always ask me, 'Are you a feminist?' And I find the question surprising, because I think, 'Yes, of course. Every woman, every man, everyone should be a feminist. Because whoever is not a feminist is a sexist.'
"I've had my moments where I've felt like men were misbehaving — nothing sexual, but inappropriate in a sexist way. Dismissive. Life wasn't always rosy and peachy for me as a woman in the world."
" tml-render-layout="inline
And after being cast as Wonder Woman, the actress said she felt she had a duty to fulfill on behalf of women's rights issues, and defy certain stereotypes as a badass female superhero.
"I didn't want to play the cold-hearted warrior. We didn't want to fall into the cliches," she said. "We didn't want to treat the misogyny in a preaching way. We wanted to surprise the audience. 
"We wanted to bring some naivety. Being the mother of two girls, I'm like, 'We need more naivety. Everyone is too in their head.'"  
" tml-render-layout="inline
And while she was at it, Gadot also shut down the haters who think she's lacking in the boob department, and pointed out that, if Wonder Woman were real, she would have chopped off one her breasts anyway. 
Damn.
"I told them, 'Listen, if you want to be for real, then the Amazons, they had only one boob. Exactly one boob. So what are you talking about here? Me having small boobs and small ass? That will make all the difference.' " 
" tml-render-layout="inline
Fun fact: Before she was Wonder Woman, actress Gal Gadot was a beauty queen in her native Israel, and entered her first Miss Israel pageant when she was just a teenager.
"I told myself, 'I'm just gonna do this. They're gonna fly us to Europe, and I'm gonna get to tell my grandchildren that Grandmom did the Miss Israel thing,'" she told Rolling Stone. "Little did I know that I would win."
" tml-render-layout="inline
What she also didn't know was that by winning the title of Miss Israel, she'd automatically become a contestant in the Miss Universe pageant.
"I knew that I did not want to win Miss Universe. It wasn't my thing," she explained. "For an 18-year-old, it looked like too much responsibility."
" tml-render-layout="inline
And just what was her solution? Intentionally tanking the pageant by pretending not to speak English, and wearing the wrong clothes, of course.
"I lost majorly. I victoriously lost."
And so, after her pageant days were over, she dropped any idea of pursuing a career based on her looks, and instead put her brain to good use and started law school.
You go, girl.
" tml-render-layout="inline
Not long after, though, she became an A-list celebrity when she was cast as an action star in films like Fast & Furious, Justice League, and of course, Wonder Woman.
Wow, beauty and brains. This girl has skills. Respect. 
H/T: Rolling Stone / Us