Gigi Hadid Shuts Down Allegations She Wasn't Thin Enough for the Tommy Hilfiger Runway
"Tommy loved my curves."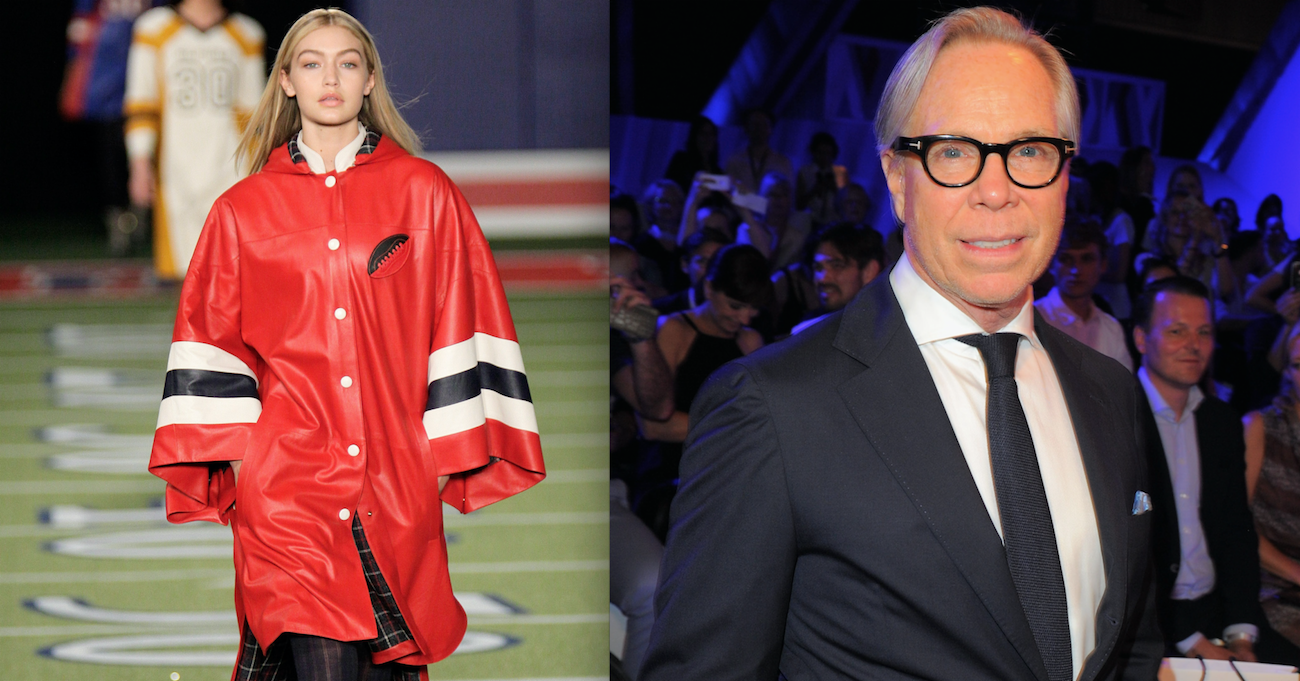 One of Gigi Hadid's most memorable runway moments—not her twirling on the Victoria's Secret runway or her infamous Versace nip slip—was the oversized sporty red poncho she wore at the Tommy Hilfiger Fall 2015 show.
Even though Gigi worked that poncho to the hilt and it sold out shortly thereafter, Tommy Hilfiger revealed a nasty story behind the outfit. A casting director decried Gigi was too curvy for the runway and covered her in fabric in a hasty compromise.
"Our casting director said, 'She doesn't really fit because you know she's not quite as tall as the other girls, she's not quite as thin,'" Hilfiger told Yahoo Style. "It covered a lot of her body unfortunately, but it received millions of hits."
Expectedly, Hilfiger was slammed with "body shaming" accusations, prompting him to apologize to Page Six and cast the blame on said casting director. "Gigi is the epitome of perfection," he said.
One would expect Gigi to not take this lying down and maybe issue a few thwacks to Hilfiger's head, as she did to her groper in Milan. In a surprising show of poise and body confidence, Gigi appeared completely unfazed when asked about the controversy on Access Hollywood and even came to Hilfiger's defense.
"When Tommy said it last week, it was in context of a larger story that wasn't shown in that video," Hadid said. "Tommy was rooting for me, and regardless of what the stylist of that season said or what he put me in, Tommy wanted me in the show, and Tommy was pushing for me and Tommy loved my curves."
We love them too. And if you still doubt Tommy doesn't either, then look no further than her recent skin-baring campaign with the designer.
" tml-render-layout="inline