WATCH: Gisele Bundchen Reveals How Photographers Get Her To Pose Nude
It's a lot easier than you think.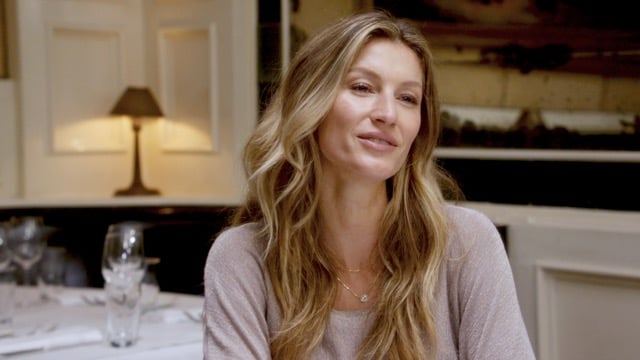 Gisele Bundchen is a stone-cold beauty. A money-making goddess. She's been in the fashion industry since the tender age 13 and has made a name for herself from her humble Brazilian beginnings.
Last November, after retiring from the runway, the world's highest-earning supermodel released a $700 limited-edition coffee table tome featuring 300 glorious photos. 
Encapsulating her entire super-successful career, the lavish retrospective features top fashion photographers Steven Meisel, Patrick Demarchelier, Mario Testino, Mario Sorrenti and many more. 
"This is basically my 20 year thesis," she told Maxim editor-at-large Glenn O'Brien in an interview for his M2M show "Tea at the Beatrice". 
Some of Bundchen's supermodel course work unsurprisingly included nude photos, and the supe helpfully explained how certain lucky photogs convinced her to pose in the buff. 
"One day you're going to be happy you took these pictures," Bundchen recalls one smooth-talking snapper telling her. 
"One day when you're 80, you're going to be so happy that you took these pictures!'" With a body like Gisele's, it's no surprise. Watch the full episode here:
" tml-embed-width="1280″ tml-embed-height="720″ tml-render-layout="inline
From this week forward, all M2M content including "Tea at the Beatrice" and the "Off Book"  — a series which features models like Lindsay Wixson and Hanne Gaby (below) reading from different books — is widely available.