Gwyneth Paltrow Strips Down in Supermarket for Lingerie Shoot
The 44-year-old actress has still got it.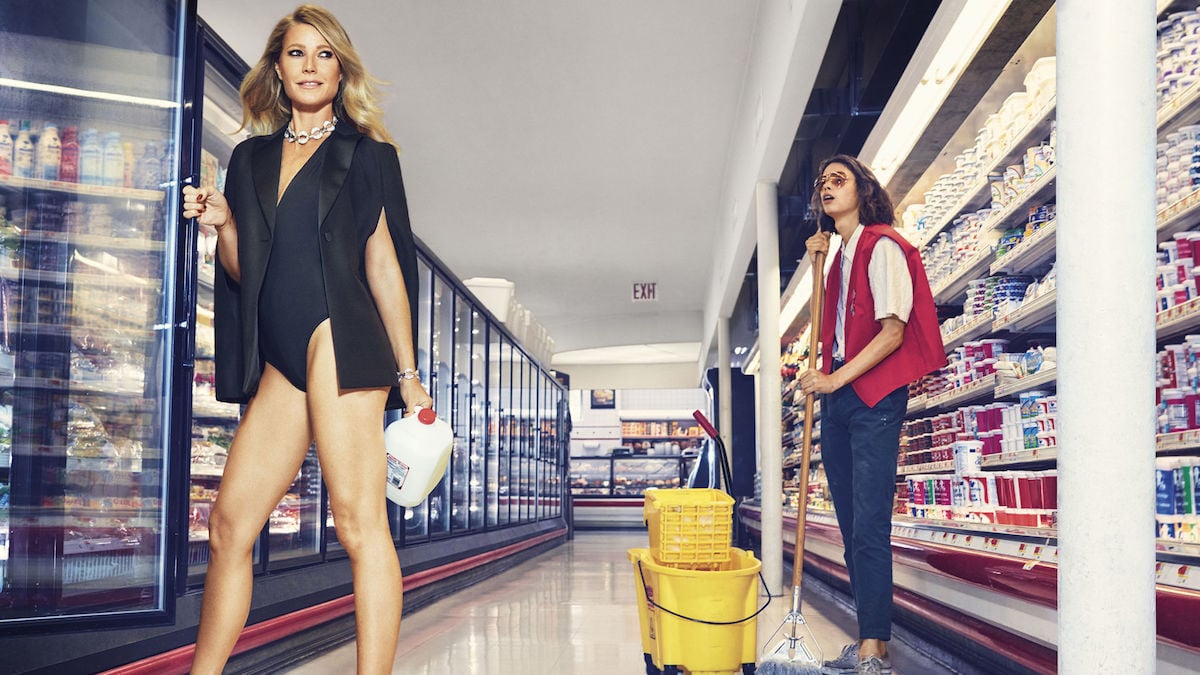 At this stage in the game, Gwyneth Paltrow probably has someone do her grocery shopping for her.
But in this new photo shoot for Harper's Bazaar, the 44-year-old actress turned clean-living guru is just one of many supermarket patrons. The only (and slight) difference is that she wheels her milk and egg cartons through the aisles in nothing but the finest black lingerie.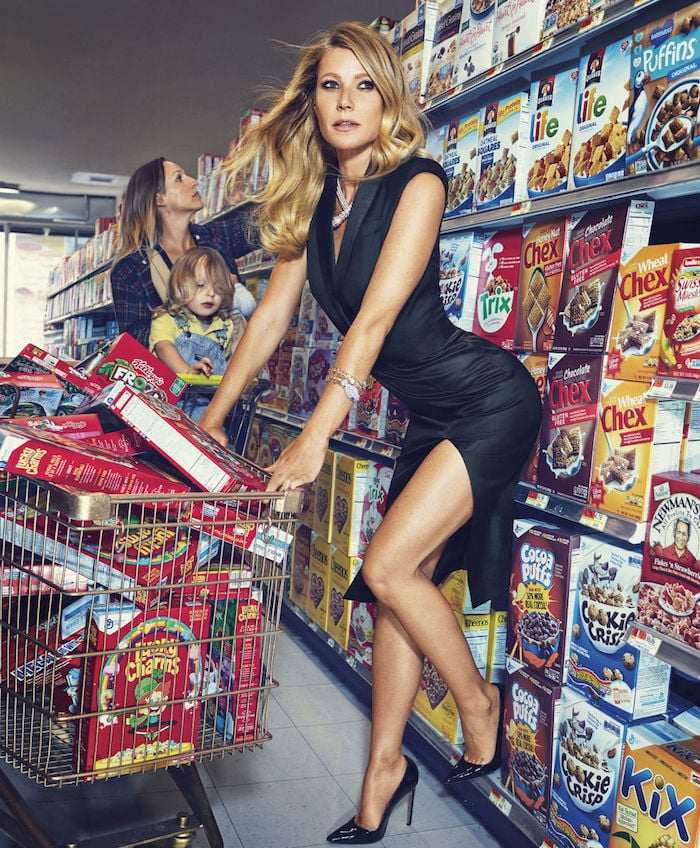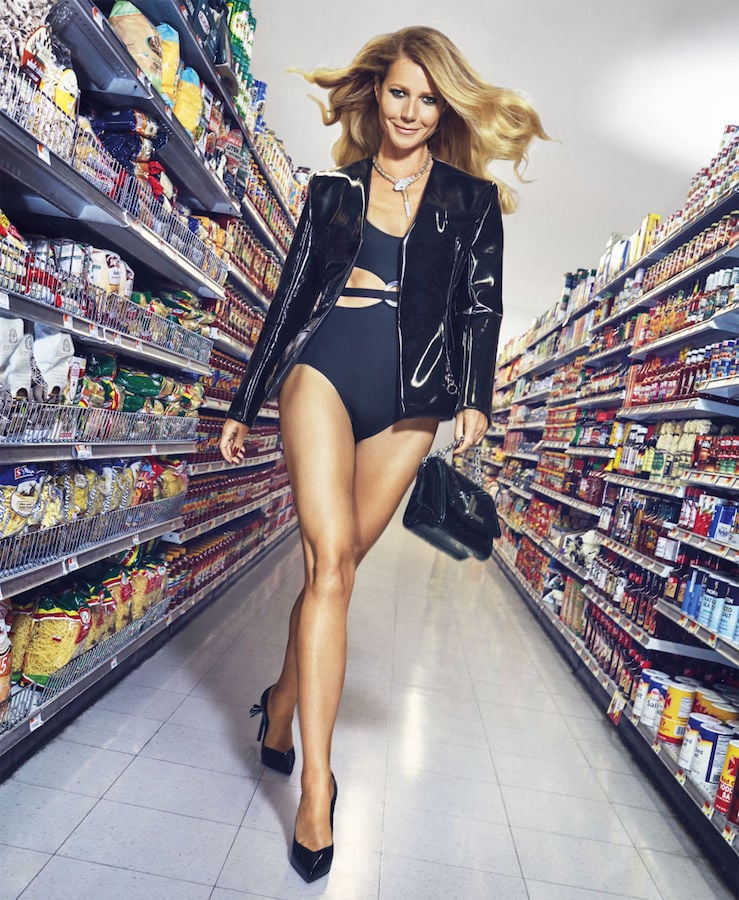 These photos are too definitely hot for Goop.