Hailey Baldwin Tops the 2017 Maxim Hot 100
The supermodel heir to a Hollywood dynasty–number one on Maxim's annual Hot 100 list–is making a name of her own.
(Photo: Gilles Bensimon/Maxim)
Given her glossy Instagram profile with
nearly 10 million followers—think selfies
featuring pouty red lips and strategically
shot bikini pics—it's a welcome
surprise to see Hailey Baldwin sans
makeup, with slicked-back, soaking
wet hair, when the budding model
and actress meets Maxim to discuss
her landing the coveted number one
spot on the Hot 100.

"I know, it's really
underwhelming," jokes the 20-year-old
with the famous last name. (She's
Stephen's daughter and Alec's niece,
for the record.) "I came straight out of
the shower."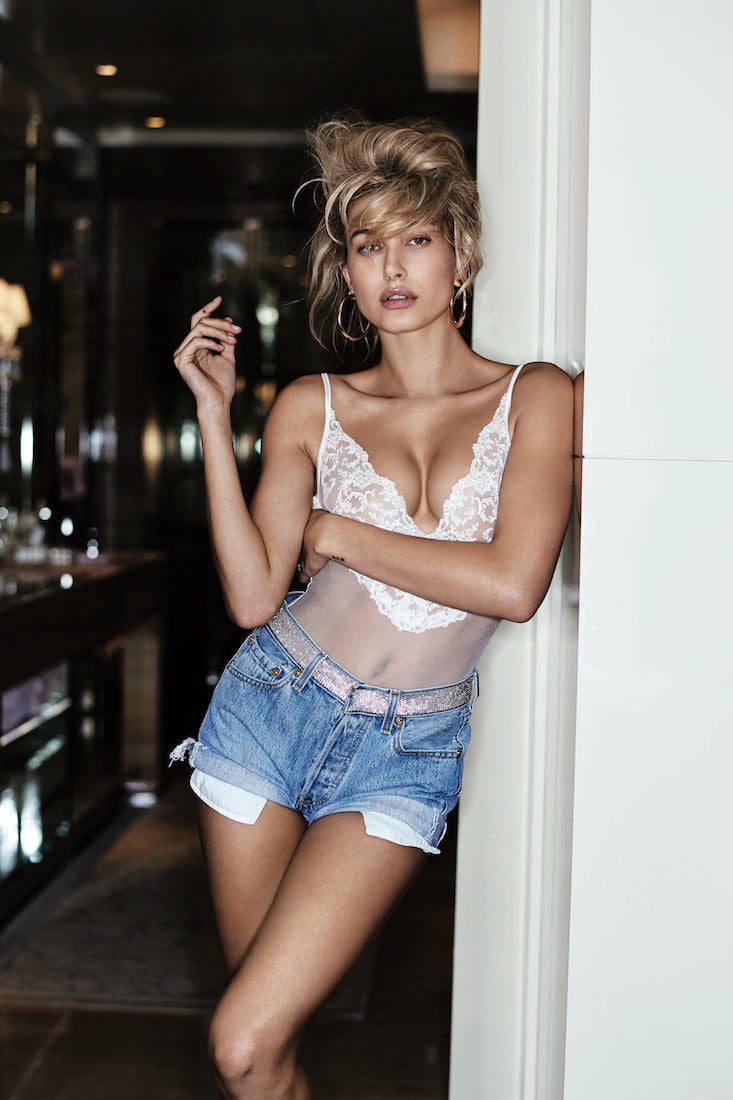 But underwhelming isn't exactly
the right word. Even though
Baldwin is hiding her dangerous
curves in an oversize tracksuit during our date at the Arlo Hotel
in Soho, the first word that comes to my mind upon meeting
her is babe.

That's the kind of impression you make when you have
wispy blonde hair, big brown doe eyes, and those pillowy lips. But
simply being pretty isn't the only requirement to cracking Maxim's legendary
Hot 100: You've also got to be a badass. And Baldwin is. She's a provocateur
in the best sense, titillating the public with relationships with Justin
Bieber and baiting gossip rags with comments like "Yes, I'm pregnant and
@KendallJenner is the baby mama."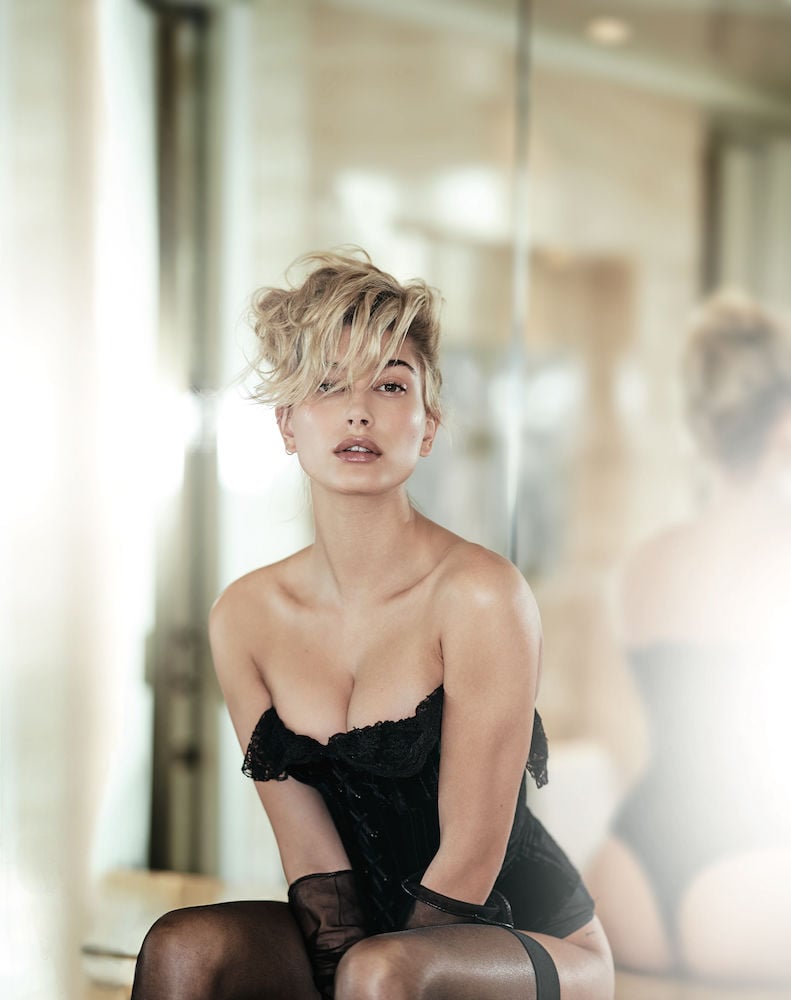 Come to think of it, Baldwin's attitude might be her greatest asset.
When she says, "At the end of the day, I don't need people's approval," you
believe her. That said, plenty of people do approve. In fact, the last year
has seen Baldwin, who began modeling at age 17, transcend her last name,
making her mark on the fashion world while gracing the pages of Vogue, Elle,
and V.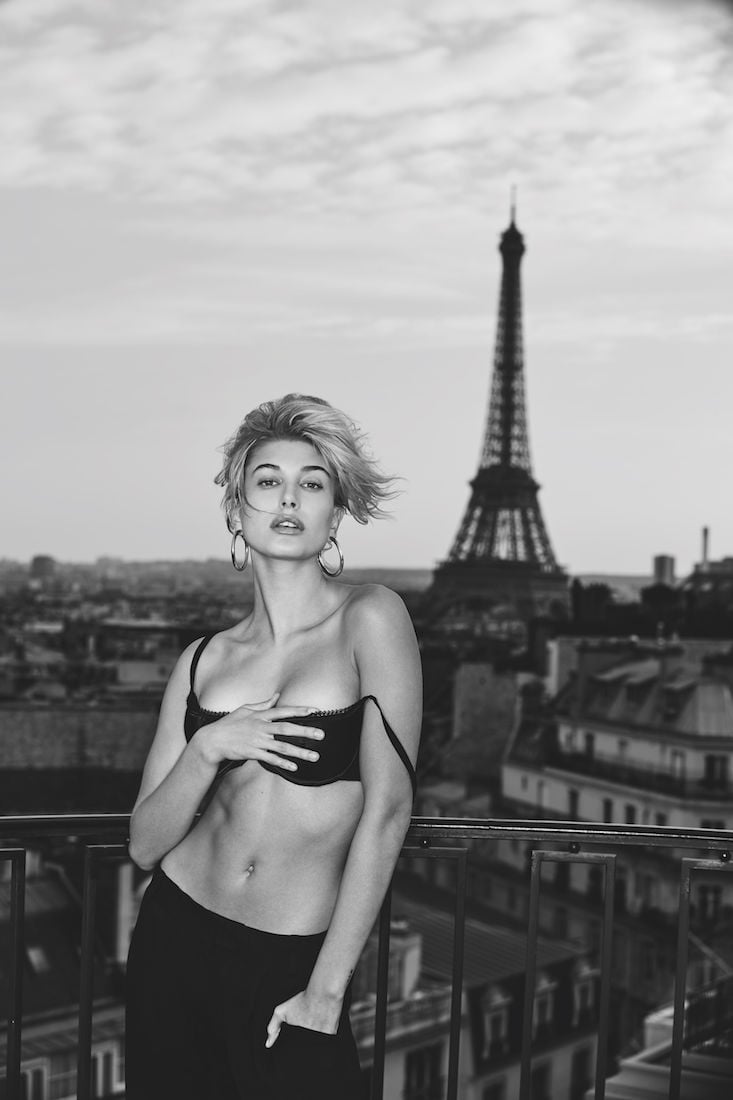 Now the rising star is preparing for a transition to television as a
host of James Corden's upcoming reality comedy series, Drop the Mic, which
pits celebrities against each other in rap battles (it debuts on TBS this fall).
To Baldwin, following in her family's footsteps was a natural progression.


"I honestly always feel like it was a little bit inevitable for me," she says. "I was
always the entertainer in my family. Everyone said, 'That's the one you got
to watch out for.'"
https://www.instagram.com/p/BUcFTiDg0Qd
Unlike her celebutante friends (Jenner, Bella Hadid, and Willow Smith, to name a few), Baldwin, though primed for the spotlight, wasn't tethered to it, which makes her seem…well, normal. She grew up 30 minutes outside Manhattan, and was raised as a born again Christian, which is a grounding source for her still. "I'm quite spiritual; I go to church," she says while picking out raisins from her chia seed pudding. "Last night, I was at my pastor's house with his wife and kids having family dinner and playing Bananagrams and board games."
That's not to say Baldwin isn't partly Hollywood. Consider her rumored romantic flames, including Drake and Los Angeles Laker Jordan Clarkson. "It's definitely easier," she says of celebrity relationships. "You're never worried, 'Are they only hanging out with me because they want to get attention or be seen?' It can be weird for somebody who's never been in this world before to be sucked into it." But when I ask about her current relationship status, she just smiles naughtily and says, "Dating is weird, but it's so fun."
Pick up our June/July issue, on sale May 30th, for all Hailey's glorious Maxim photos and the rest of Maxim's 2017 Hot 100. And be sure to subscribe so you never miss an issue.
https://www.instagram.com/p/BT4g8NwAJMshttps://www.instagram.com/p/BUP_G5NA79jhttps://www.instagram.com/p/BPX8y8HhZ0dhttps://www.instagram.com/p/BS694vEgnzBhttps://www.instagram.com/p/BUM-YrNg4Cl