Halle Berry Joins 'No Bra Club' on Instagram to Celebrate 53rd Birthday
"Leveled up, Circa '66."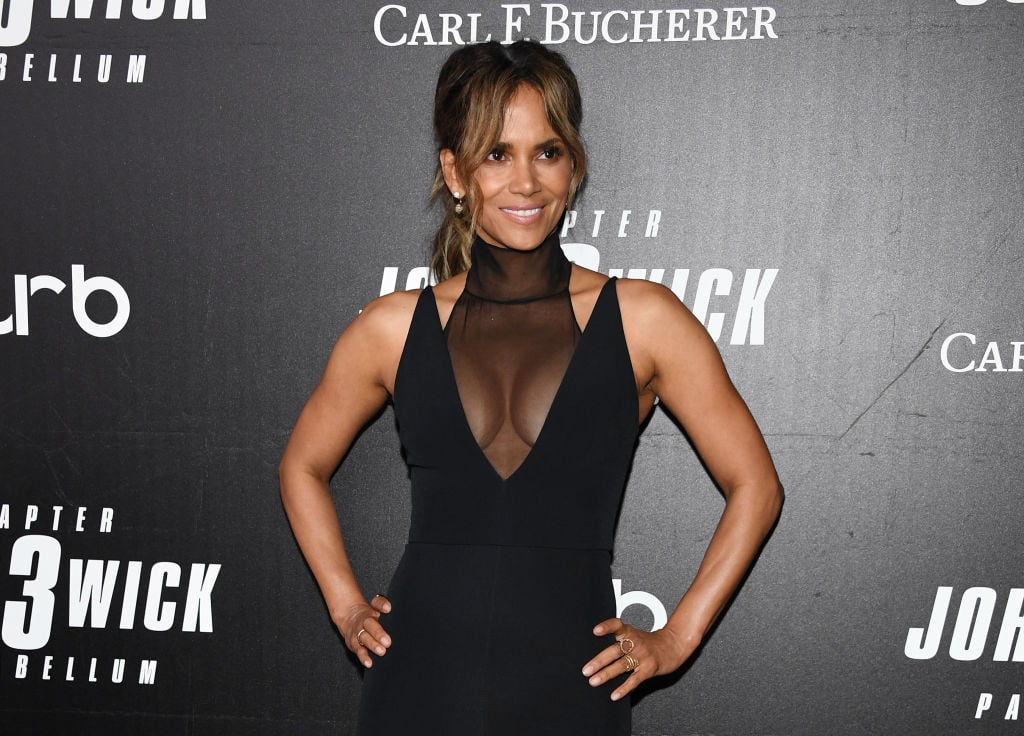 It's appropriate Halle Berry co-starred with Keanu Reeves in the most recent installment in the Wick franchise, John Wick: Chapter 3—Parabellum. Neither actor has aged in something like 20 years.
Stranger still, if they've had any work done, it sure as hell doesn't show. Berry, who turned 53 on August 14th, seems to know how good she looks. There aren't that many 50-something women, no matter how well they've been defying gravity, who would proudly rock a "No Bra Club" tee in an Instagram shot. Berry did just that to celebrate—and no one's complaining. 
" tml-render-layout="inline
Berry gave the pic a simple and totally badass caption: "Leveled up, Circa '66."
A deep dive into Berry's Insta reveals that she's held onto her youthful looks through a sensible combination of fitness and nutrition. 
The nutrition part? Keto. The controversial high-protein diet has been very good to Halle Berry. 
" tml-render-layout="inline
On an image she posted a year and a half ago, Berry wrote in part, "I think the most important part of being healthy and in great shape largely depends on what and when you eat. Being diabetic most of my life, I have always had to take food very seriously. So for years, I have been following the keto or ketogenic diet." 
"I hate the word 'diet,'" Berry continued, "so while you'll see the word diet, just know I encourage you to think of it as a lifestyle change NOT A DIET! Keto is a very low-carb food plan which actually forces your body to burn fat like crazy. I also believe it's been largely responsible for slowing down my aging process."
Well, hell. If that's what keto does for her, it might be worth a shot. 
Check out some more selections from this 53-year-old stunner's Insta below.
" tml-render-layout="inline
" tml-render-layout="inline
" tml-render-layout="inline
" tml-render-layout="inline
" tml-render-layout="inline
" tml-render-layout="inline
" tml-render-layout="inline
" tml-render-layout="inline