Halle Berry Just Chugged a Huge Glass of 'Whiskey' at Comic-Con, And We're Seriously Impressed
You've gotta see this.
If you ever find yourself seated across the bar from Halle Berry, let it be known the Oscar-winning beauty just might drink you under the table.
While promoting her next role—in Kingsman: The Golden Circle—at San Diego Comic-Con, Berry was challenged by her co-stars to down a glass of whiskey before hundreds of screaming fans.
Co-star Channing Tatum did the honors, filling her glass with nearly half the bottle. Here goes nothing…
Here, the indomitable Halle Berry locks eyes with her opponent and accepts its challenge.
She downed the entire glass in an impressive eight seconds. 
Please give Ms. Berry a hand.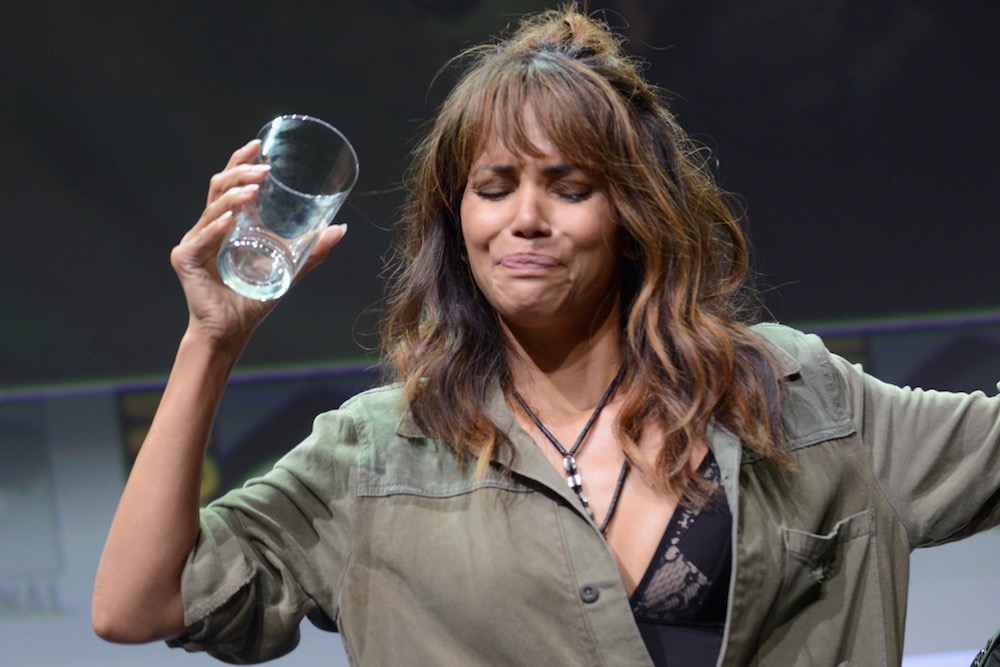 Nothing quite compares to seeing it all on video, however.
"Chug that thing!" yells Jeff Bridges from off-camera.
Hey, it could have been apple juice (classic Hollywood trick), and don't forget that she's an A-list actress, after all. But for what it's worth Halle told Entertainment Weekly she was a "little drunk" afterwards. And she definitely seemed it.
Berry was a bit more coy when asked if it was real bourbon she drank.
"Let that be a mystery to the world," she told Entertainment Tonight. "Never dare a girl like me to do anything, because I just take the challenge."
Halle throwing back the hard stuff is a far cry from the ethereal and lightly sexy image she peddles on red carpets and on Instagram. 
See what we mean with her best shots, below.
https://www.instagram.com/p/BHc-IipAxUlhttps://www.instagram.com/p/BULIcuwgDSAhttps://www.instagram.com/p/BWlS6MIgOl3https://www.instagram.com/p/BUm4uAkgmvfhttps://www.instagram.com/p/BWqvG1wAJEChttps://www.instagram.com/p/BKRvEiaANO4https://www.instagram.com/p/BJvl-5oA_Hjhttps://www.instagram.com/p/BJGcjR8A_AK