Hannah Davis Is Turning 28, So Wish Mrs. Jeter a Very Happy Birthday
Celebrate our cover star's big day with her sexiest Maxim shots ever.
Hannah Davis, who was a Maxim cover star before she famously wed New York Yankees champion Derek Jeter, is turning 28.
It feels like yesterday when the then-25 year old shot with star photographer Gilles Bensimon in the Caribbean for our March 2016 cover. Here is what we wrote about her then…
After years of struggling to make a name for herself in the notoriously high-turnover world of modeling, the former tennis champion is now squarely front and center—on our TVs, on our newsstands, and in the tabloids. In the past year she became the star of arguably the most controversial swimsuit cover of all time, the popular host of the successful Lifetime spin-off Project Runway: Junior, re-created the iconic role of the girl in the Ferrari in last year's National Lampoon reboot, Vacation, and captured the heart of her fiancé, former Yankee and five-time World Series Champion Derek Jeter. Spend a minute with her and it's obvious why the 25-year-old has risen to the top of her profession—and gotten one of America's most enduring bachelors to retire from playing the field.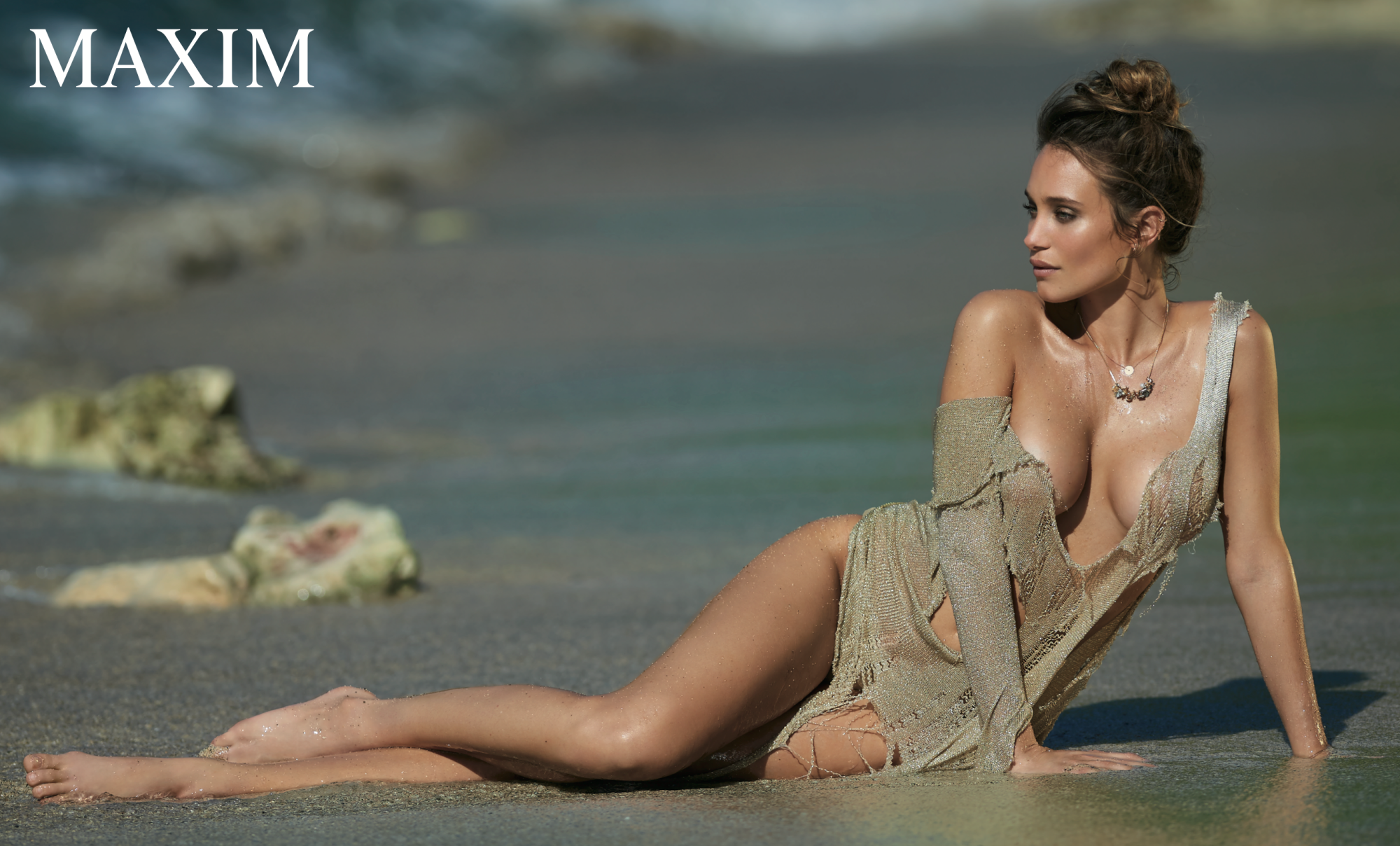 Since her 2016 heat streak, she has taken it easy, enjoying her new life as Mrs. Jeter. She recently reemerged on the red carpet after giving birth to a daughter. 
But let Hannah know she is forever on our minds by wishing her a very happy 2-8. Celebrate with her sexy Maxim photo shoot above and check out a behind-the-scenes video, below.
And revisit some of her all-time best Instagrams, here.
https://www.instagram.com/p/BQiylRihIjAhttps://www.instagram.com/p/BCqT-YWCMUThttps://www.instagram.com/p/BB0CxawCMdchttps://www.instagram.com/p/BBuyLO-CMVBhttps://www.instagram.com/p/6nuuiXiMXWhttps://www.instagram.com/p/4r6mLBiMfVhttps://www.instagram.com/p/4kSq-IiMR5https://www.instagram.com/p/3twt4JCMWnhttps://www.instagram.com/p/2jMF1FCMTdhttps://www.instagram.com/p/zBSy2ECMVo