Celebrate Alyssa Milano's Birthday With Her Hottest Shots of All Time
Your perennial crush from 'Who's the Boss?' and 'Charmed' is turning 46.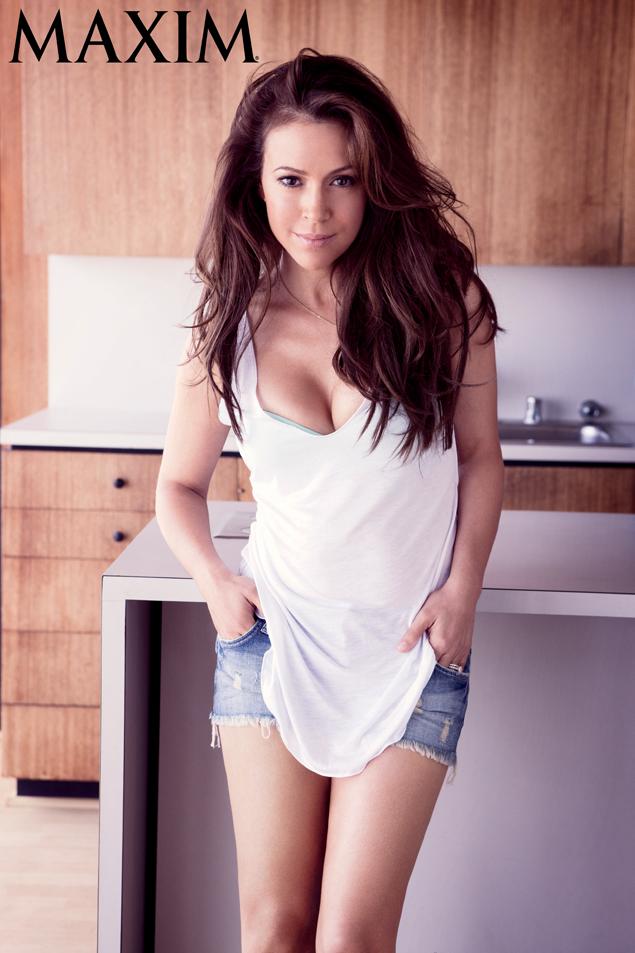 Long-time Maxim crush Alyssa Milano turns 46 today, and we can hardly believe it.
The drop-dead gorgeous actress first adorned Maxim's cover back in 1998, and we've had the privilege of featuring the beauty in multiple issues since, most recently in 2013.
In addition to her tenure as an always-gorgeous Maxim cover star, her career too has been long and illustrious. 
Milano's first enduring role was her portrayal of tomboy Samantha Micelli alongside Tony Danza in the '80s sitcom Who's the Boss? 
She continued to act through the '90s and 2000s, notably as the wily Jennifer Mancini on Melrose Place, as physic sister Phoebe on Charmed and, more recently, leading the cast in ABC's Mistresses and on Netflix's Wet Hot American Summer: Ten Years Later as Renata.
The stunner also found success after launching her own female sports apparel line, Touch, in 2009, and she has worked diligently for multiple humanitarian organizations as an ambassador for UNICEF and spokeswoman for PETA.
She's been grabbing headlines again recently in the wake of the Harvey Weinstein scandal, championing the #MeToo cause on social media and fighting for women's safety in Hollywood.
Help us make Milano's big day a special one, and take a look at her sexiest shots in the gallery above and her hottest Instagrams, below.
https://www.instagram.com/p/BHcgtG0BJlWhttps://www.instagram.com/p/4qH-w0vJNNhttps://www.instagram.com/p/BZmWwlIhZCNhttps://www.instagram.com/p/BYeEsmRFFFphttps://www.instagram.com/p/BWa6KSxFOabhttps://www.instagram.com/p/BUiIgbzl-OYhttps://www.instagram.com/p/BLyqAVEBhNkhttps://www.instagram.com/p/BI-i9RvB5T_