Happy Birthday, Bo Derek
The original '10' is 60.
In 1979 Bo Derek became the queen of millions of male fantasies simply by running in a swimsuit. As the uber-hot beach bunny star of the romantic comedy 10, Derek stunned moviegoers by embodying the top of the beauty scale. 
In 10 she played Jenny, an ultimate perfect woman for a nerdy songwriter named George, who was played by incomparable comic genius Dudley Moore. The movie was about a middle-aged man's naive romantic notions running up against 70s-era casual sex and very much of its time. The most important thing it did was establish Derek as one of the biggest sex symbols of the swing from that wild party decade to the crazy 1980s. 
Bo Derek had several sexy roles in later films including Bolero, an X-rated 1994 production directed by her then-husband John Derek. She has kept up a steady career in movies and TV since her heyday as one of the sexiest women in the world, most recently appearing in Sharknado 3. 
Today Derek is an avid horse owner and advocate against slaughtering horses. She's also a voice for disabled veterans. Her role in helping vets has been prominent enough that the Special Forces Association dubbed her an honorary Green Beret.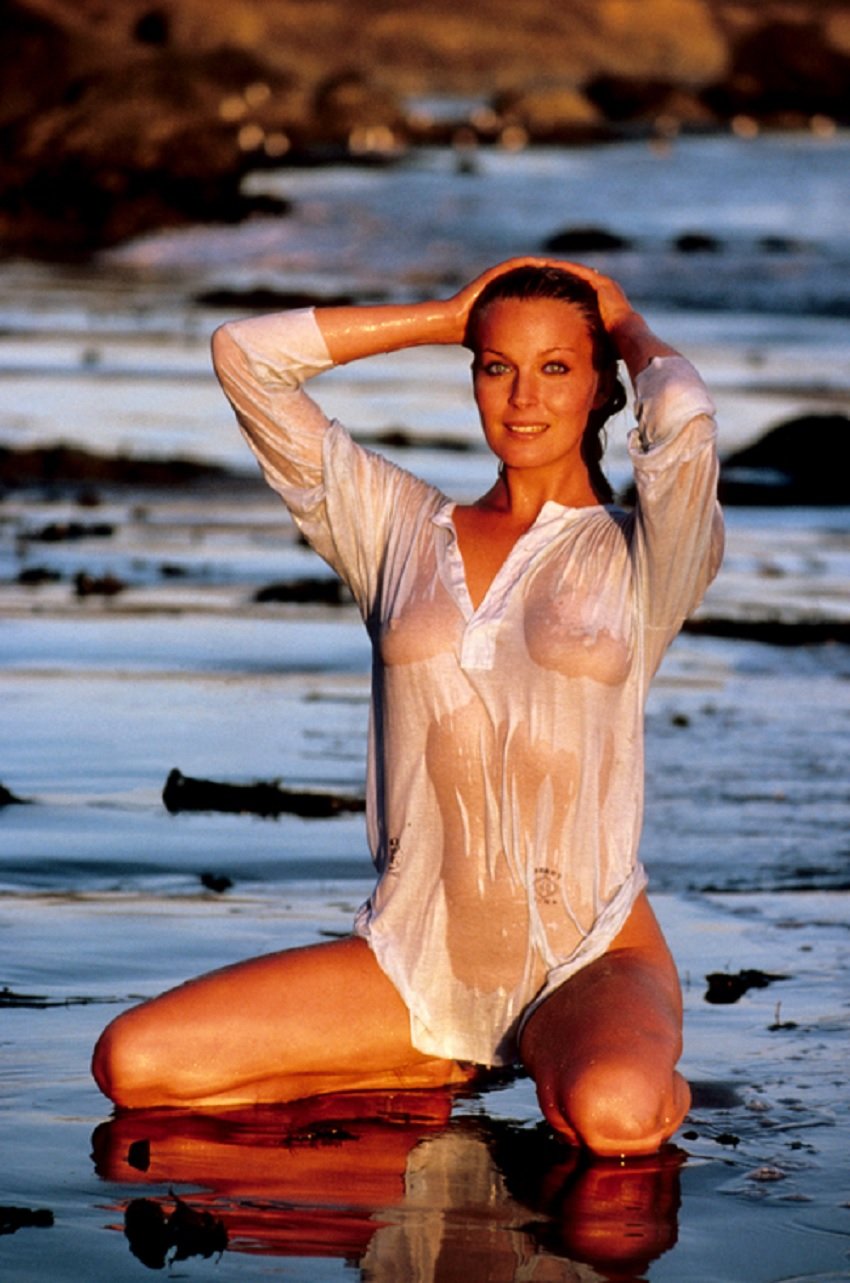 Here's hoping 60 is happy and healthy for you, Bo, you're an all-time member of the smokeshow hall of fame.