Check Out these Stunning Shots of 'Entourage' Actress Emmanuelle Chriqui
Happy birthday to the Canadian cutie, who turns 43 today.
Long-time Maxim Hot 100 member and Entourage star Emmanuelle Chriqui celebrates her 43rd birthday today. 
Her age is irrelevant: a look at her Instagram compared with shots from as far back as 2001 make it obvious the actress also known as "Sloan McQuewick" on the HBO comedy is the definition of a timeless beauty.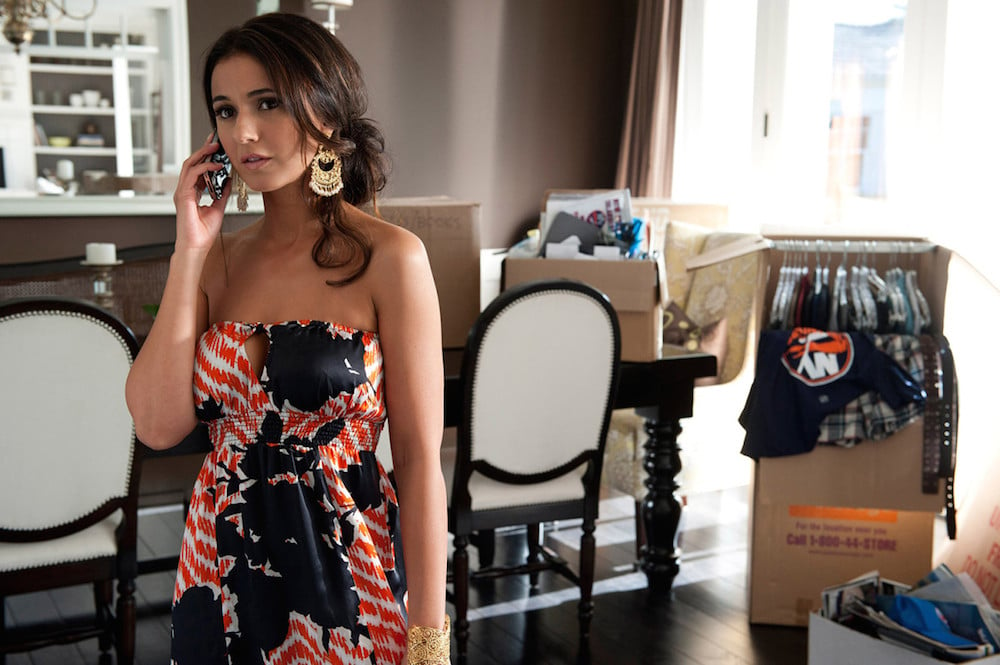 The Montreal native began acting in Canada when she was 10. By 1999 she was in Hollywood and later jumped on everyone's radar with TV and movie roles like Adam Sandler's love interest in You Don't Mess With the Zohan. 
But she's best known as Sloan, the coolest girl on screen every time we ever saw her on Entourage. Emmanuelle Chriqui is the reason Sloan's such a memorable character, and in a 2015 interview with Maxim, she explained why.
"Whether people consciously or unconsciously knew it," she said, "one of the reasons people, and I, get so taken with Sloan, is that she exudes so much class and grace in a world where there isn't any." 
"You can be the guy's girl," she continued, "without burping, or farting, or pounding back beer to fit in. You can totally be the guy's girl, and be in your feminine divine power, and still hang and chill, and have a brain and a conversation and look great and be all of those things."
She nailed it. 
Her career hasn't lost speed. She appeared in Super Troopers 2 in 2017 and in the Hulu series Shut Eye. 
Below, enjoy a more in-depth look at Emmanuelle and enjoy the fact that she'll clearly be around and thrilling us for years to come.
https://www.instagram.com/p/BZZywPFHNeRhttps://www.instagram.com/p/BYn8_UiHGL3https://www.instagram.com/p/BYRxxO2HwjOhttps://www.instagram.com/p/BX5wP0IhIG4https://www.instagram.com/p/BVXe8lYh0wChttps://www.instagram.com/p/BUPWWP3hJZQhttps://www.instagram.com/p/BR62Q4CB_LGhttps://www.instagram.com/p/BO8ArfTjQ2Zhttps://www.instagram.com/p/BHI5HWVDhGOhttps://www.instagram.com/p/BGXZaHyENoB
To celebrate that Emmanuelle Chriqui exists every day of your life, follow her on Instagram.