Happy Birthday, Tara Reid
Celebrate your '90s crush with her retro Maxim cover shoot.
Maxim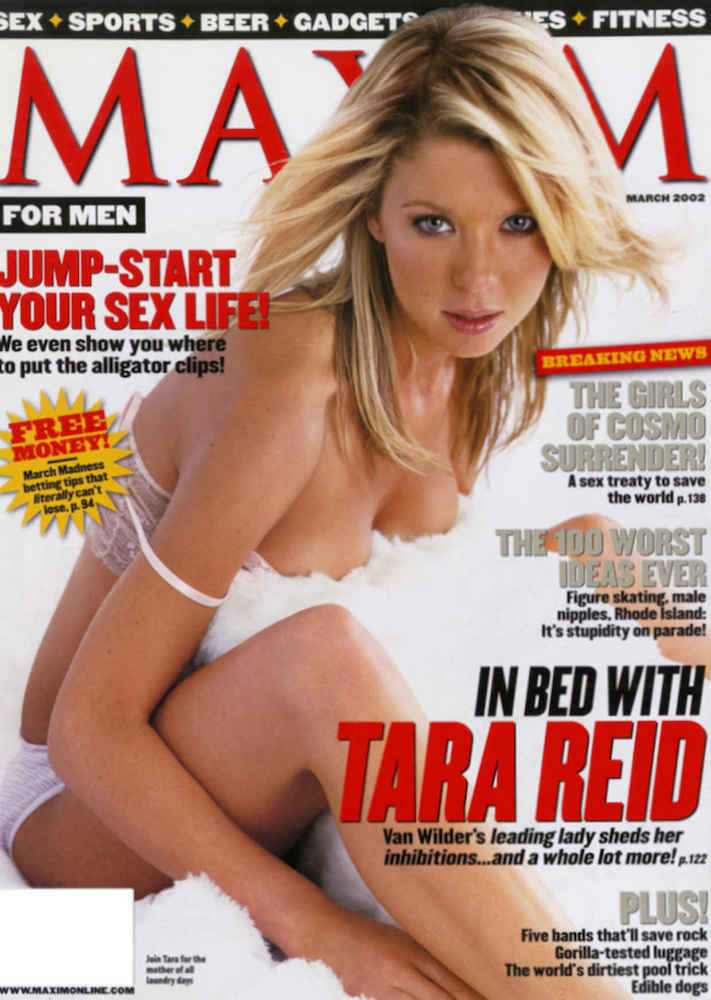 Tara Reid, your ultimate late-'90s crush in classic teen flicks like Cruel Intentions, American Pie and My Boss's Daughter, is no kid anymore. Today, the blonde bombshell and former Maxim cover star turns 44 years old.
It feels implausible that it's been 20 years since she played hard-to-get as Vicky in American Pie or 17 years since her March 2002 "In Bed With Tara Reid" Maxim cover, but our love is still going strong.
That love seems to be mutual. The sexy Sharknado star attended our 2016 Maxim Halloween Party in Los Angeles in a very provocative Grecian goddess costume (see here).
Happy Birthday, Tara! May your special day not be ruined by either sharks or tornados.
https://www.instagram.com/p/B161_mLJAv8https://www.instagram.com/p/B2tqsxOpiEthttps://www.instagram.com/p/BzgPtxaJe0uhttps://www.instagram.com/p/BlWKe2EHGYFhttps://www.instagram.com/p/BkGLJVfHc9q