Heidi Klum Is Maxim's May/June Cover Girl
The 44-year-old German supermodel turned mogul looks more gorgeous than ever in these exclusive photos.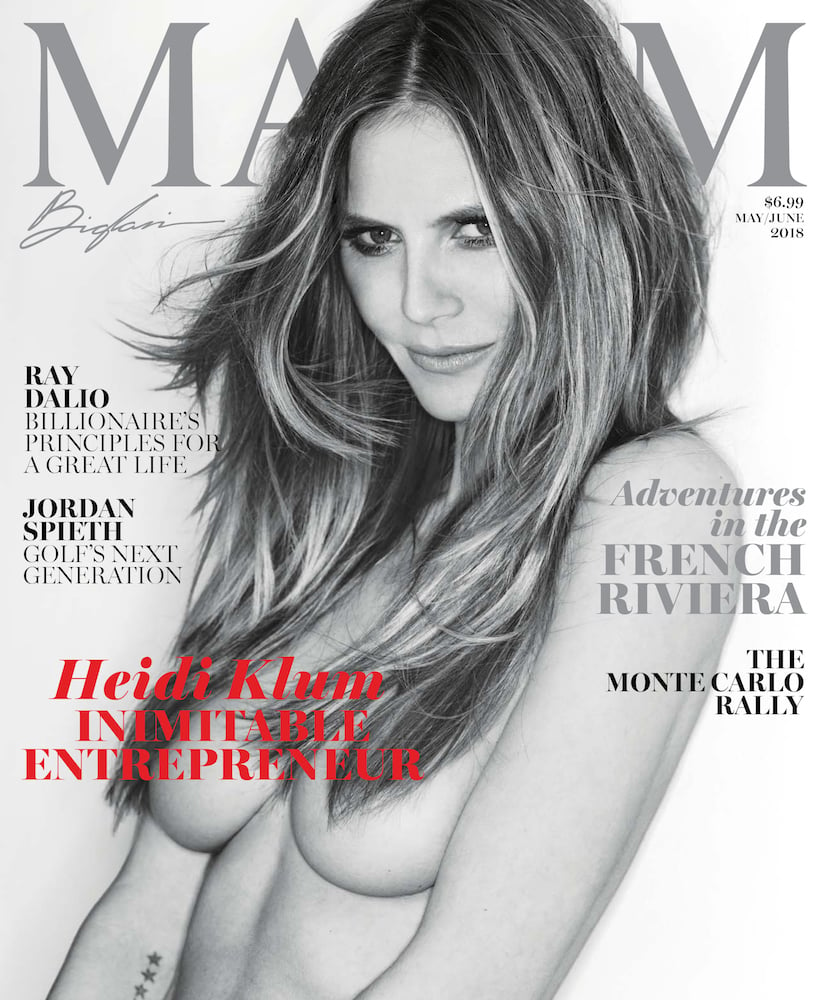 Though Maxim
magazine is a purveyor of beautiful women, namely beautiful models, it
would be a mistake to categorize cover star Heidi Klum as just another
pretty face (her dangerous curves are a welcome bonus).

The 44-year-old
trades more on her savvy smarts than anything else these days. She's a
household name around the world not only because of her Victoria's Secret
tenure and Sports Illustrated Swimsuit cover of her in her 20s, but also her
turns on Project Runway (which she hosts and executive produces), America's
Got Talent (which she judges), and Germany's Next Topmodel (which she executive
produces, hosts, and judges).

Add in the fact that she's the creative
director of her relatable lingerie (Heidi Klum Intimates) and swimwear
(Heidi Klum Swim) lines, as well as her fashion collections for supermarket
brand Lidl, and it's clear that the word mogul, not model, best describes her.
And Klum isn't just slapping her enviable visage on products or shows
for the sake of it, as some celebrities do—she actually thrives on being a
"multi-hyphenate," a welcome moniker for women in 2018 especially. "I can't
do things halfway…it's not how I'm wired," she says. "It's important to be
fully involved with things that I attach my name to, whether it's a TV show
or a line of clothing that I'm designing. I find it exciting to see something
through from an idea to a finished product—sometimes it's a bit of a puzzle
to figure out how to bring a concept to life, and I enjoy that challenge."
Born and raised in the small town of Bergisch Gladbach, Germany,
outside of Cologne, Klum always had her eyes on bigger things—namely
designing. She was accepted into fashion school in Düsseldorf, but a fluke
modeling competition in 1992 set her on a different successful path. "I
never lost my interest and passion for designing," she says. "It just took a
bit of a backseat." Today, her collections for Lidl are sold in over 10,000
stores in 28 countries, and she has graduated from Forbes' top-paid
models list to become one of the highest-paid television hosts, earning a
whopping $21 million in 2017.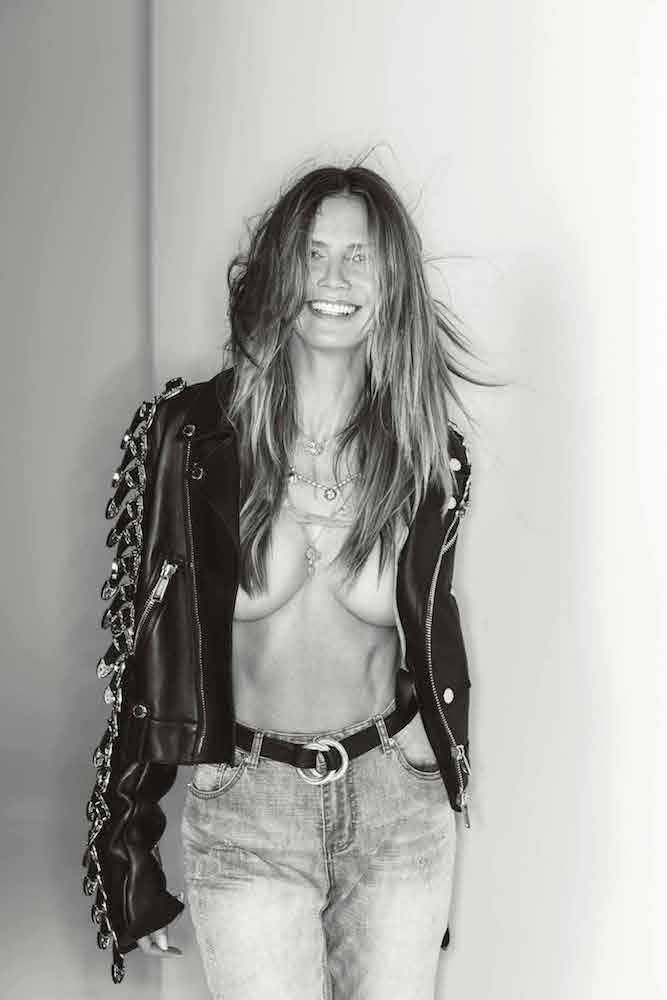 But it's not just designing prowess or business acumen that makes
Klum a star we all want to root for—it's her charming likability and fearlessness.
"Confidence is sexy. There's something alluring about a person
that just seems at ease and comfortable with themselves," she says. "It's
something we should all strive for." 
Granted, this is something Klum has learned over her many years
in the modeling and entertainment industries, even as she remains so
brightly primed for the spotlight. "My nose would grow like Pinocchio's
if I said that I didn't feel some pressure about aging, as I am constantly
asked about it," she says.

"I'm in the public eye, and there's more scrutiny
because of that. I can look at photos of when I was 24, and of course I
am going to look different now at 44 and having had four children—but,
again, it's about being comfortable with yourself and what you see in the
mirror. I'm not trying to hold on to the past or searching for a fountain
of youth. We are all going to age, so I'm trying to embrace that, but not
without a bit of a fight." 
How Klum keeps her composure while doing it all is a mystery, but
she appreciates that life continues to be "messy." "You just hope for the
best," she says. "You try to juggle and hope you don't drop a ball. If I do, I
don't beat myself up for it—I pick it up and try again.
"
The enjoyment is really in the journey and not just at the destination," she continues. "If I could go back in time, I would appreciate each
moment more. When I was younger, I was always looking ahead and
how to get there faster. Now I wish I had really been more present during
each moment to fully enjoy and savor them."
Pick up the May/June issue, on sale April 17th, and be sure to subscribe so you never miss an issue.