Elaine Hendrix On Swearing, Feeling Sexy, and 'Sex&Drugs&Rock&Roll'
This FX star feels right at home on the stage.
Elaine Hendrix has been performing her entire life. In her youth, this Tennessee native and master of the craft first found herself immersed in the performing arts—specifically dance—before getting sidelined by an unfortunate car accident. From then on, her passion for acting grew, and Elaine soon turned a hobby into a full-fledged career.
She credits her first "starring" role to a cheesy '90s thriller, but one of her most recognizable roles was the villainous stepmother Meredith Blade to tween Lindsay Lohan in 1998's The Parent Trap, a type of character she'd have no problem tackling again. 
"I've played so many 'villainous' roles since and I'm sure there are more to come," she told Maxim. "I love playing those kinds of characters. They typically have all the fun."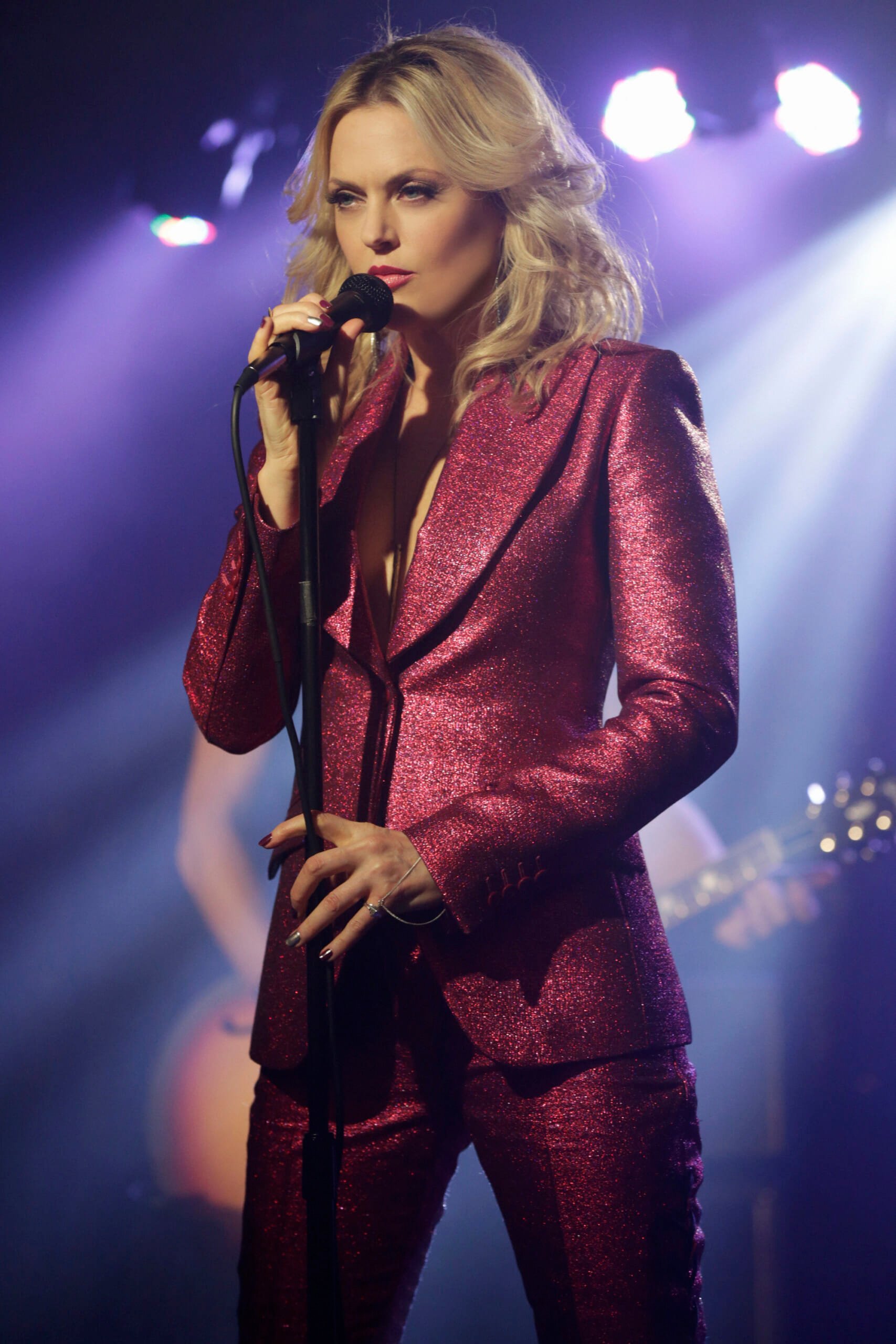 Her latest role as Ava, the bandmate, confidant, and ex-lover of Denis Leary's Johnny Rock  on FX's Sex&Drugs&Rock&Roll might not be villainous, but she's certainly fun. 
"Sex, drugs and rock and roll all together represent a specific lifestyle," she said of the FX's inspired title. "If that's the path you're taking, then you know exactly what you're gonna get. BUT what you don't know is that the twists and turns and surprises of life will still catch you off guard and take you on an emotional roller coaster. That's certainly what happens in our show."
A self-proclaimed "dream job," Elaine owes the development of her vivacious character to Leary and his team's imaginations intertwined with ideas culled from her own life choices. If there's anything her time as Ava has taught her ahead of a season 2 kickoff, it is that you must always be ready for just about anything coming your way. 
"As we see on the show, so it is in real life (and that's the point)," Elaine tells Maxim, "Creativity and the pursuit of it can be a rough road. You have to be truly committed to it and the bumps and curves it brings you. Otherwise, you could find yourself veering off the road – and over a cliff."
New episodes of Sex&Drugs&Rock&Roll premiere on FX tonight, June 30th, at 10PM ET.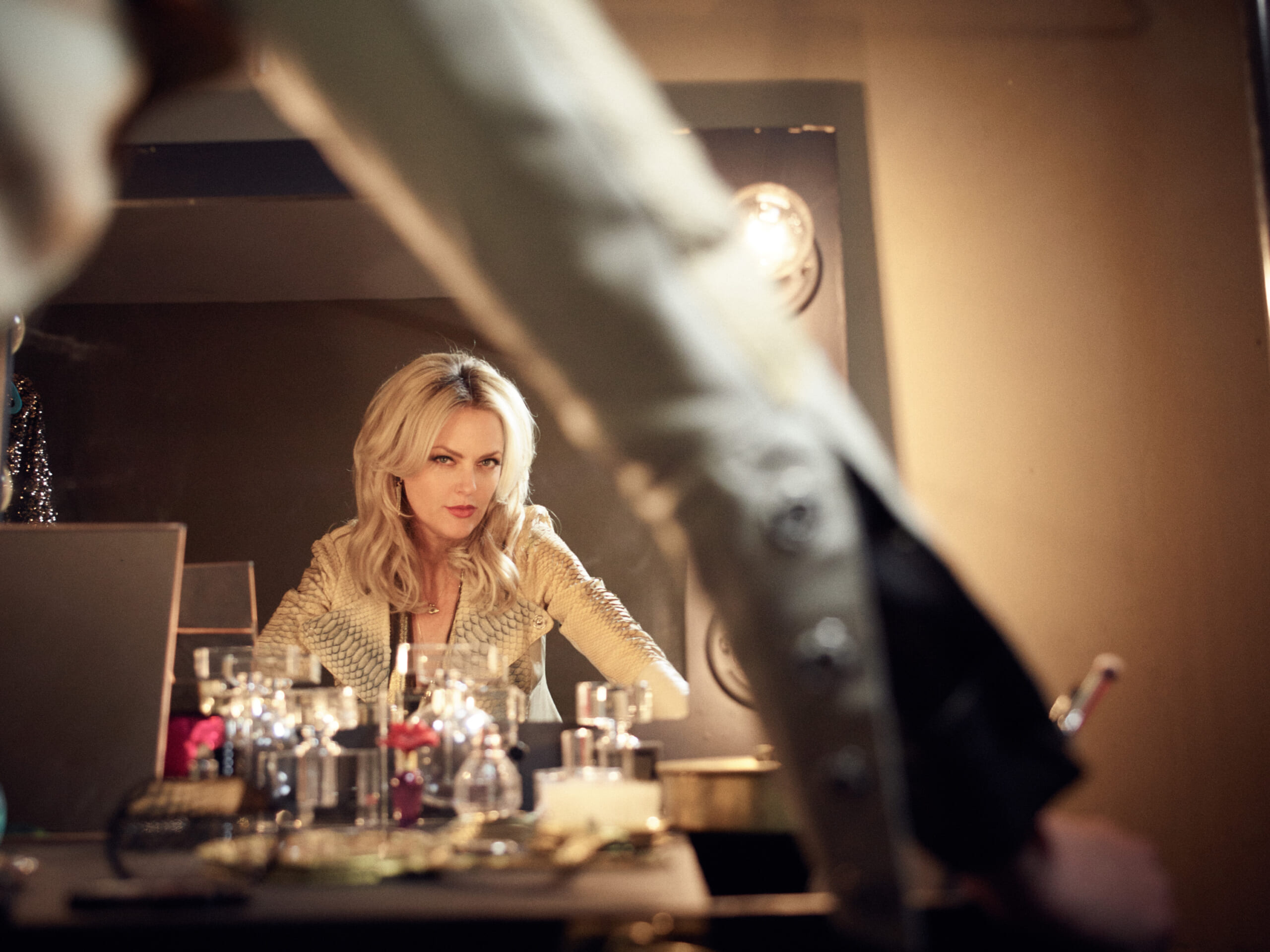 Elaine spoke with Maxim about feeling her sexiest, her ideal date, and what's next.
1. What's your favorite curse word to use?
Cunt. It makes a big impact because it's used less and so many people hate it.
2. When do you feel your sexiest?
When I've had plenty of sleep, am wearing no make-up, and feeling positive about life.
3. Do you have a favorite part of your body?
My eyes.
4. How can a man go about getting your attention?
Save an animal.
5. Any ladies you're crushing on right now?
I just did an amazing production of Steel Magnolias, so I'm still crushing on my cast mates: Jessica Walter, Susan Sullivan, Patricia Richardson, Clea Alsip & Lucy DeVito AND our director Marsha Mason.
6. What's your idea of an ideal date?
Fun, easy-going activities involving food, beverages and my dog Ellie.
7. What is the worst pick-up line you've ever heard?
Once a guy said to me, "If I said you had a beautiful body would you hold it against me?" And the guy next to him laughed at him and asked, "Did you really just say that to her?"
8. Fill in the blank: If my friends had to describe me, they would say that I'm _____.
I just asked my bestie… ME: Answer for Maxim, "If my friends had to describe me, they would say I'm _____." HIM: Beautifully eccentric.  ME: I.e. "crazy." HIM: Well..
9. What are two things you don't know how to do that you probably should?
Invest my money wisely and pick a boyfriend.
10. So what's next for you?
A vacation.
All fired up? Check out the other sexy ladies who have graced our 'Hot 10' column.