Hot 10: Emily Bett Rickards
There's nothing this gorgeous 'Arrow' actress can't do.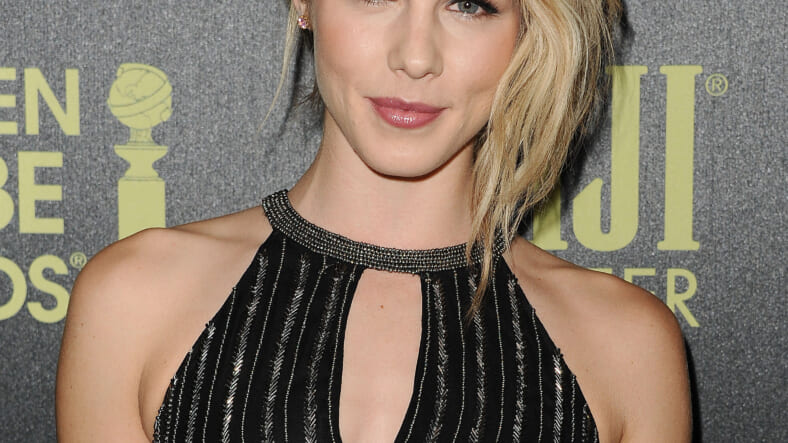 Emily Bett Rickards is a force to be reckoned with. The Canadian actress kicked off her career at a young age with a little musical theater, but found herself enthralled by the world of superheroes quickly after being cast as the beautifully coy tech expert Felicity Smoak on CW's Arrow. Though originally only meant to appear on one episode, Emily's talent, charisma, and chemistry with co-star Stephen Amell earned her a leading role on popular series, recently picked up for its fifth season. 
"Season 1, episode 3 is when we first meet Felicity, and she was supposed to be a character that was a blip to move the story forward," Emily told Maxim. "She ended up casting a light in the show that had yet to be there. I didn't think I would be called back for a second episode, but here we are 4 seasons later."
Though originally tasked with the role of I.T expert, Rickards' character of Felicity has climbed the ranks and become an extremely valuable member of Team Arrow — even earning her own codename of 'Overwatch.' The original DC comic book character wasn't in the forefront as much as this on-screen adaptation, so the 24-year old starlet was set on making it her own. "I hoped to convey that she leads with her heart and that stepping out of your comfort zone can really start your life's adventure," she told Maxim.
And what does stepping out of your comfort zone entail? "Swinging from elevator shafts, jumping through windows, having secret identifies and getting the technical jargon out of my body at a rapid (hopefully articulated) pace," she said.

Rickards may not sport a bow and arrow, but any loyal Arrow fan knows that she is completely capable of kicking a little ass if necessary.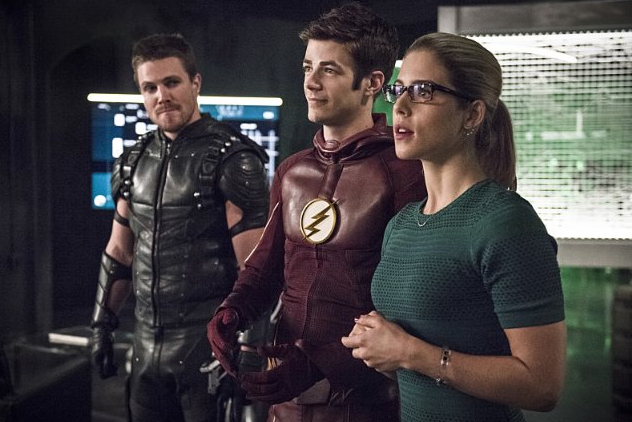 The Arrow starlet spoke to Maxim about having superpowers, her favorite curse word, and who she'd love to work with. 
1. What's your favorite curse word to use?
Cocksucker. It has so much chutzpah.
2. What do you wear to feel your sexiest?
A white t-shirt.
3. What is your favorite part of your body?
My collarbone.
4. Is there a movie that you can recite most (if not, all) of the lines to?
The Truman Show, or Mean Girls perhaps. Although, I watched The Matrix recently and I was pretty on point there.
5. Do you have any female celebrities you're crushing on right now?
Aisha Tyler.
6. If you have a free afternoon, what can we find you doing? Working out and netflixing out with the dog.
7. What is the worst pick-up line you've ever heard?
"I'll pay you."
8. If you could have any super power, what would it be?
Friend calling. Snap your fingers and your friend appears. If they were busy working or something… too bad.
9. If you could work with any actor/actress, who would it be and in what kind of role?
Tina Fey, and something with even more chutzpah than cocksucker.
10. What's next for you?
Tonight = dogs, wine, and Survivor. 
All fired up? Check out the other sexy ladies to grace our 'Hot 10' column.