Hot 10: Felicity Palmateer
When this beautiful blonde is in the ocean, nothing else matters.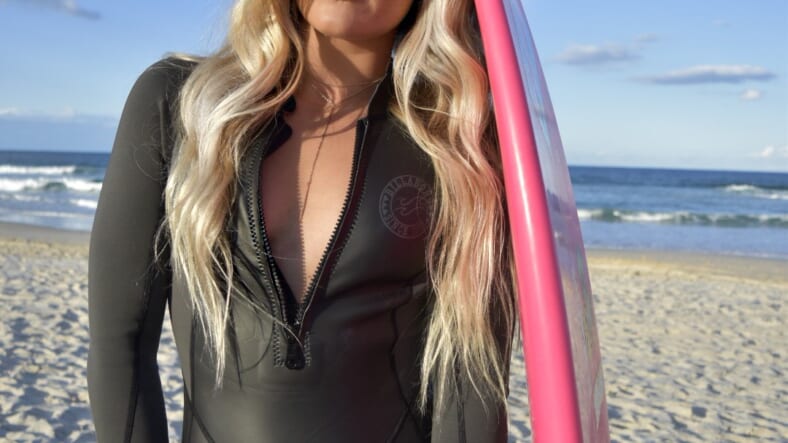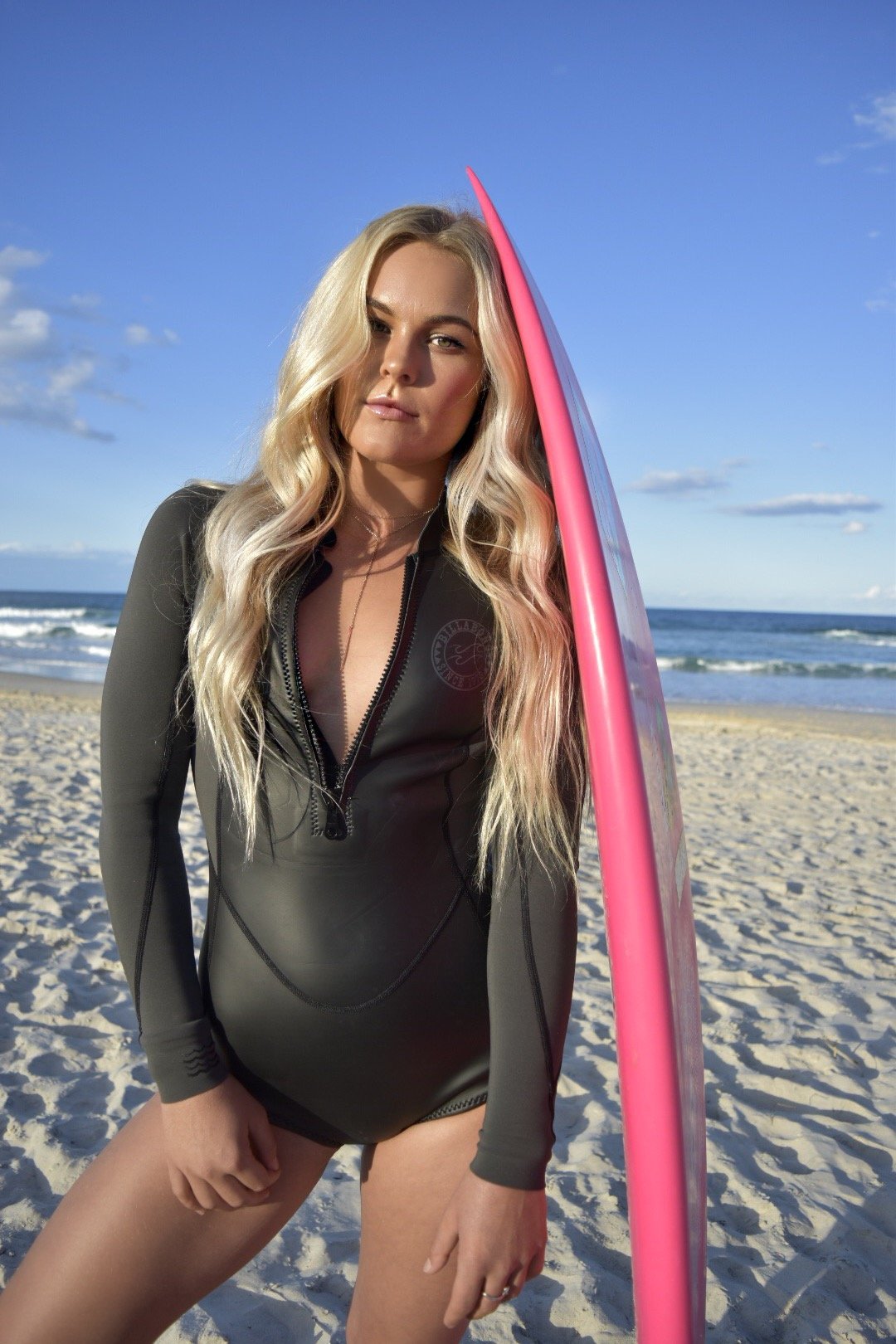 Felicity Palmateer grew up as a beach baby. The Perth native spent her childhood trying to imitate her father—even his laid-back surfer lifestyle. After dominating in her first surfing contest by age 12, she knew she was made for the water.
"I remember my first wave like it was yesterday and because of that feeling, I instantly fell in love with the ocean, and am still romanced by it to this day," Felicity told Maxim. "I wanted to compete about two years after starting to surf, but my dad didn't let me; he thought that if I didn't win, I would lose interest and stop. After I entered myself into my first contest and ended up winning, Dad's been all for me competing." [laughs]
https://www.instagram.com/p/BHinDsngDfF
Since her first victory, Felicity has homed in on her technique and skills to master the tricky sport. Her ability to understand the ocean has given her the opportunity to surf alongside some of the greatest female surfers of her time, including 7-time world champion Layne Beachley. She has also faced up to waves some say are the largest ever surfed by an Australian girl.
https://www.instagram.com/p/BJT3Wajga5o
Expect even greater things to come from this adventurous Aussie in just a few months time.
"I've been working on a special filming project at considerable expense, and it's something I expect will not go unnoticed," she said. "It involves lots of different camera angles and we need special surf spots to get what we're after – I hope we'll be finished soon and that Maxim will be among the first to see it!"
While you patiently await for the Billabong Women pro-surfer's sopping wet special project, continue on to learn about her favorite curse words, how to get her attention, and what she's up to when she's not surfing. 
https://www.instagram.com/p/BJB9DCoAQX9
1. If you weren't a surfer and you could do anything else (no training required), what would you be doing?
My dream when I was younger was to run away with the circus and be a gymnast on a horse.. so probably that! [laughs]
2. What is your favorite curse word to use?
I use the F word every now and then – I think it just becomes a bit of a describing word for me and gives more emphasis on whatever I'm talking about. Swearing is actually very common in Australia. 
3. What do you wear to feel your sexiest?
My birthday suit.
4. What's something on your bucket list that you've yet to accomplish?
Experience two New Years Eve's in the same year in two different cities.
5. What is your favorite part of your body?
My bum!
https://www.instagram.com/p/BID4BBhDF8e
6. How can a man go about getting your attention?
Just be Leonardo DiCaprio! [laughs] No, just be funny, I love a good sense of humor. Or again, just be Leonardo DiCaprio.
7. Do you have any girl crushes right now?
Forever and always Miley Cyrus and Candice Swanepoel.
8. When you're not surfing, what can we find you doing?
Definitely art. Like surfing, art for me is the freedom to do what I want and I totally loose track of time. Five hours could pass and it only feels like 30 minutes.
9. What is the worst pick-up line you've ever heard?
"If I flip a coin, what are my chances of getting head?" Although, I did laugh, so maybe it worked? [laughs]
10. So what's next for you?
My schedule is crazy, I'm probably only home for about three-to-four months of the year. My next destination is Bora Bora – to say I'm excited would be an understatement!
All fired up? Check out the other talented beauties who have graced our 'Hot 10' column.